Sleaford schoolgirls win relay at national athletics competition
A brilliant result across the board for St George's Academy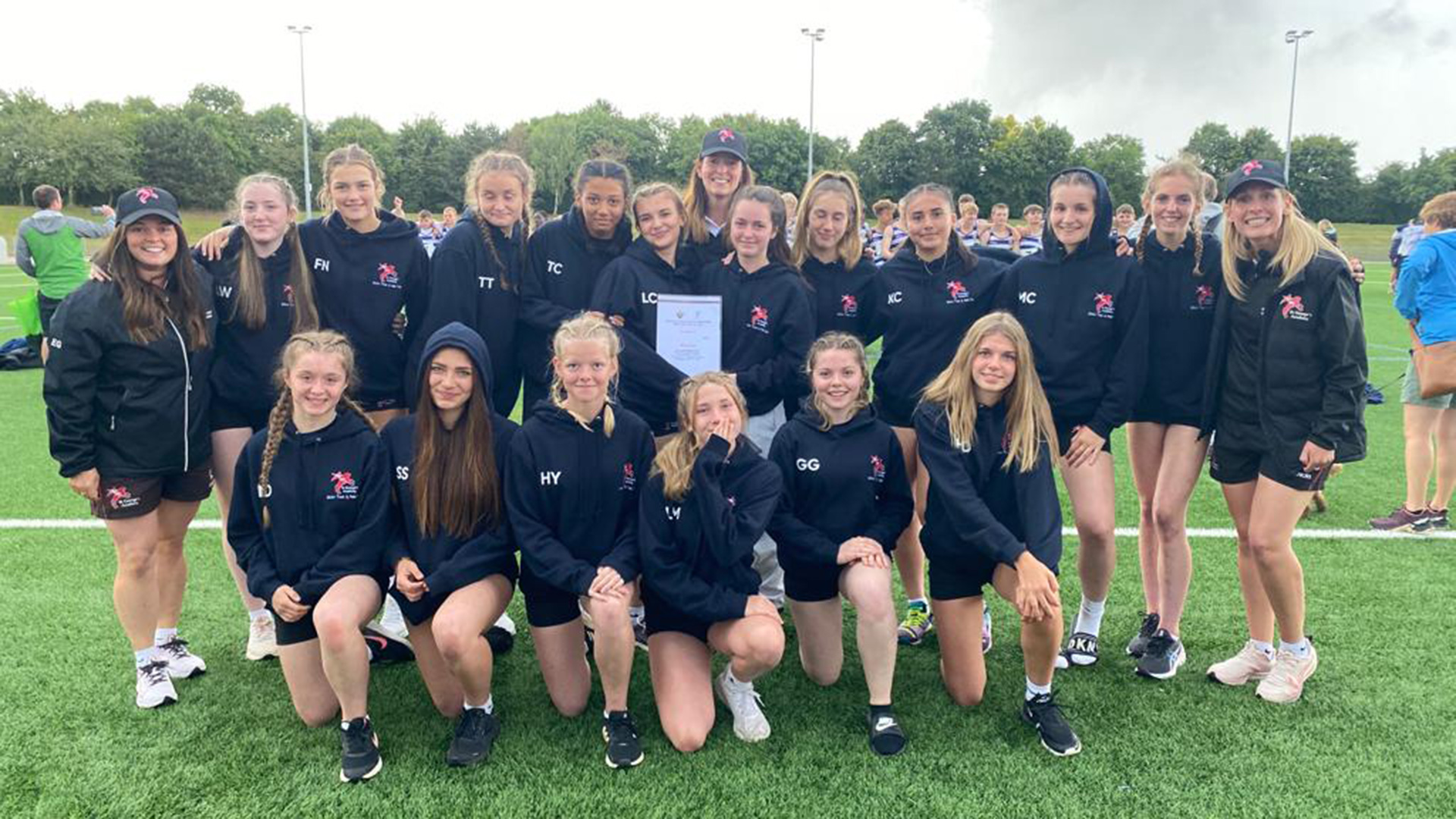 A group of pupils in Sleaford have represented their school at a recent national track and field event, with four relay runners winning their race and earning the crown of English champions for their age.
On Saturday, July 2, an Inter Girls Athletics team made up of year 9 and 10 students from St George's Academy in Sleaford, took part in the English Schools Athletics Association Track and Field Cup National Finals in Oxfordshire.
The girls qualified for the event for the first time in the school's history after winning the regional round comfortably in Derby on June 16.
Heading into the national final they were already the best school for girls' athletics in the whole North Midlands, and despite difficult conditions they did themselves and their school proud.
The team consisted of 15 athletes and one team manager, they were:
Kyla Copus – Team Manager
Lily Wilcox
Lucy Cullum
Laurel Mountain
Maddie Cody
Freya Nicol
Holly Dilks
Holly Johnson
Keira Woollaston
Izzie Hemmant
Gabby Greig
Sienna Slater
Tia Coulson
Natasha Doggett
Holly Young
Tegan Thompson
Notable achievements for the girls were a 2nd place finish for Keira Woollaston, who threw a new personal best in the Hammer event, as well as a 4th place in the 100m for Sienna Slater. Her time of 13.0 seconds saw her qualify for the English Schools competition too.
However, it was the relay team of Tegan Thompson, Maddie Cody, Freya Nicol and Natasha Doggett who stole the show – winning their race with an impressive time of 57.2 seconds.
St George's Academy finished in 11th place out of 13 competing teams, missing out on the top 10 by just 15 points across the board.
In a competition dominated by independent and grammar schools, the performance of St George's Academy caught the eye as the Lincolnshire-based girls took on, and in some instances beat, some of the best athletes in the entire country.
Miss Cox, the coach of the team and a PE teacher at St George's Academy, said: "I am so proud of what the girls have achieved this season and they have been a pleasure to work with!
"Their successes have been as a result of a huge team effort; commitment and dedication to training has been exceptional and the bond and friendship between the girls has driven them to push for more.
"They have become role models to younger year groups and are inspiring the younger teams to be as positive and enthusiastic about Athletics as they are."