Vegan campaigners "delighted" as Lincolnshire Co-op drops duck egg supplier
The charity captured video footage at the farm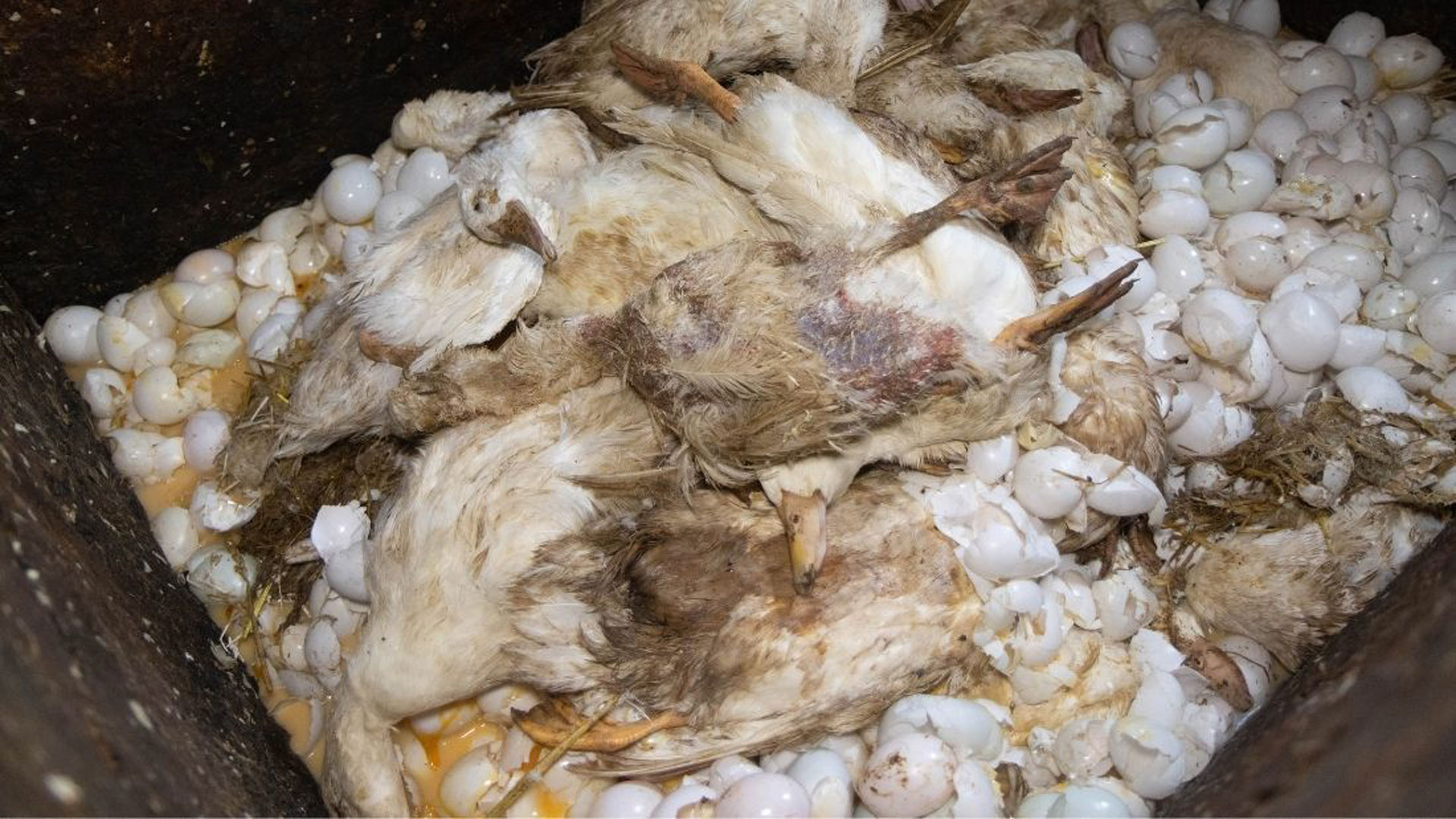 A vegan campaign charity which captured video footage of what it described as "appalling conditions" at a duck egg farm in the county said it is "delighted" at Lincolnshire Co-op's decision to drop the supplier.
Quack Duck Eggs is based at Field Farm on Walcott Road in Billinghay and the firm, and generations of its family before, have been farming since the 1800s.
The eggs had been stocked at Lincolnshire Co-op stores until earlier this year when the supermarket chain suspended this while investigations were ongoing.
Viva!, which describes itself as the 'UK's leading vegan campaign charity, said following a tip-off from an ex-worker, who "reported extreme acts of animal cruelty and horrendous living conditions," its campaigners launched an investigation.
The charity claimed "ducks were cruelly denied water for preening and bathing and forced to live on ankle-deep layers of sodden litter – covered in their own faeces."
Viva! said it was told by Lincolnshire Co-op earlier this month that a commercial review had been carried out.
A spokesperson for Lincolnshire Co-operative: "After receiving concerns regarding welfare issues connected to Quack! Duck Eggs in May, we suspended further purchases of the product.
"We have investigated and we are satisfied that the supplier took steps to address issues identified, including seeking veterinary advice and revising procedures and policies.
"As well as supporting local producers, we're keen to avoid food waste and ensure what we offer suits our customers' needs, so we undertake regular commercial reviews of our Love Local range. These take in criteria including sales, wastage and product mix.
"We have recently gone through this process and Quack! Duck Eggs are one of the suppliers we are delisting, as well as stock reductions for a number of other lines.
"We continue to support 56 local producers through our Love Local range, with 229 products available across our stores."
Laura Hellwig, Managing Director of Viva!, said: "Viva! is absolutely delighted that the Lincolnshire Co-op has responded quickly and positively to our investigation. The supermarket suspended Quack! Duck Eggs initially due to the investigation's findings, and has now dropped them for good.
"This is absolutely the right decision, not only for consumers who are being sold lies about the welfare standards of the farm, but also for the poor ducks.
"I hope that other companies involved in the egg distribution chain take note of this and also decide to ditch Field Farm for good. For consumers who don't want to be complicit in the many animal abuses involved in farming, the solution is simple: go vegan."
The Lincolnite contacted Quack Duck Eggs for a statement of response, but there was no reply by the time of publication.
Last month, a spokesperson for Quack Duck Eggs spokesperson said: "As a family-owned and run business, our number one priority is to provide our ducks with the highest standards of care and welfare. With this in mind and with issues identified, these have been rectified alongside veterinary advice.
"Since this footage was taken, last year, every poultry house on the farm has been inspected by our customers, an independent vet and the APHA notified. Each of these inspections concluded the farm is operating to good standards including the health and welfare of the birds."