October 13, 2022 4.30 pm
This story is over 13 months old
East Lindsey reject pleas for increased Cost of Living Crisis support
"The risk is that people in our district will die"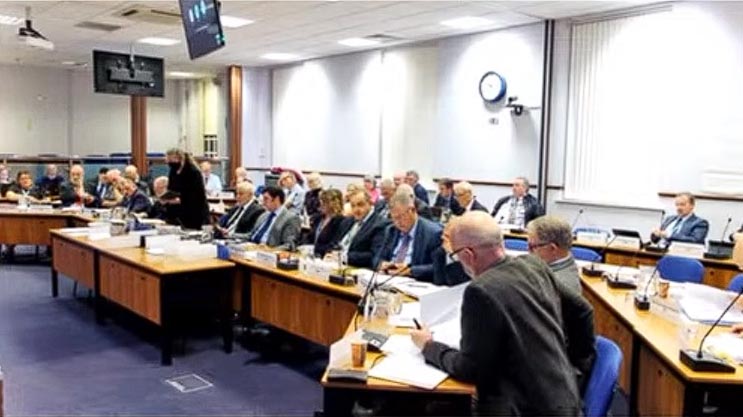 East Lindsey district councillors rejected several calls for extra help to tackle the Cost of Living Crisis.
The authority's full council on Wednesday night discussed the issue several times, including a request to put £867,723 into general money rather than towards future projects, and a Cost of Living Crisis motion which asked for "windfall" monies to go towards the situation.
In a statement to the council leader Councillor Craig Leyland said ELDC continued to support residents with significant increases in their living costs, pointing to Household Support Funds allocated to the area.
"Whilst we know that this may be a difficult winter, the summer communities team are working with local partners to help residents access financial practical and emotional support," he said.
However, Councillor Ros Jackson said the support given so far was "not going to be enough" and feared the issue would keep raising its head.
During a debate on how surplus revenue estimates could be used, she said: "Really, this is about whether we invest in the council, or whether we invest in people and how those people survive, frankly.
"With the cost of living crisis coming up, we are going to look at deaths and it is that stark."
She was backed by Councillor Phyll Smith who said opposition members were asking for more flexibility with finances.
"If we do not support some people this winter, they won't object in two or three years time because they will not be here to object," he said.
Finance portfolio holder Councillor Richard Fry, however, said the money was going towards "Invest to Save" projects and that making the one-off intervention would "be negating our ability to fund invest to save initiatives designed to support the general fund".
He warned that the council had seen a number of impacts since the start of the COVID pandemic and that the authority needed to be resilient against a "veritable tsunami of inflationary costs".
"We would frustrate our own desire to provide cover for future budget pressures. Thus, I prefer to be able to provide a continuous level of support in partnership with other agencies, rather than a soon forgotten single intervention."
Councillor Tom Ashton said that the good management of finances so far had left the council in a more positive position.
"If we abandoned or held back on invest to save, then what that translates into is serious service cuts down the road."
Council leader Craig Leyland said now was the time to be prudent, watch the pennies and see how it impacted on residents, adding that doing so did not "make us somehow less human beings".
During a motion later in the meeting, Councillor Jackson said the impact of the cost of living crisis would hit East Lindsey "harder than elsewhere" due to a number of factors, including the rurality of the district, the repair needs of homes, the cost of oil and the health inequalities.
"The risk is that people in our district will die prematurely this winter, this is not hyperbole.
"From increased heart attacks, when people turn the heating off, to increased suicides when people get into debt and they see no way out – lack of money can be deadly.
"It's our responsibility to do all in our power to prevent that, to cushion the economic shock we have coming."
Councillor Leyland said the council's leadership were working closely together to "make sure our intelligence and responses to this challenge are as targeted as they can be, and that we are as flexible as we can be in reaction to government initiatives and to our own local understanding these issues".
"We need to be flexible and reactive for the challenges that we face. And we also need to be aware of the challenges this council will be facing over the coming months, we are delivering on significant uplift projects that will make a very real difference to many residents lives," he said.
However, he added: "We will support the continued good work of our officers and portfolio holders in delivering the scheme that we are engaged in.
"We will also be adaptive in future needs and further government support schemes, but specifically to ring fence funds, I'm afraid this will not be supported."