November 10, 2022 9.15 pm
This story is over 12 months old
Lincoln ex soap star cast in Bodyguard musical with Pussycat Doll
The touring production begins in January 2023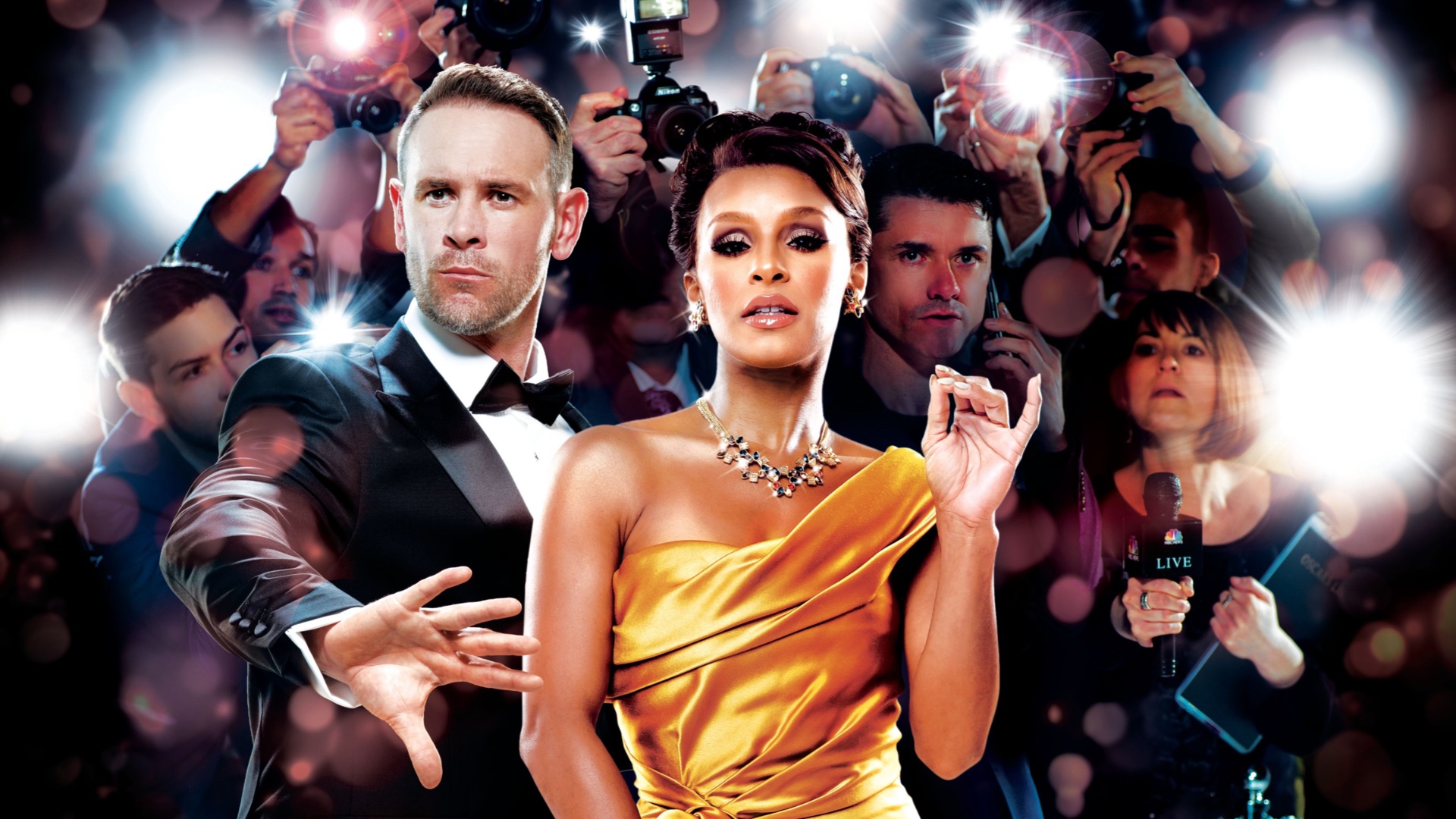 Lincoln-based actor Ayden Callaghan, who is best known for his roles in Emmerdale and Hollyoaks, will return to the stage after being cast alongside former Pussycat Dolls singer Melody Thornton in award-winning musical The Bodyguard.
Ayden will play the role of former Secret Service agent turned bodyguard Frank Farmer in the touring musical which will begin on January 28, 2023 in Glasgow. Seventeen shows across the UK and Ireland will follow, with further dates due to be announced before potentially 12-weeks internationally at other venues.
The 41-year-old has lived in Lincoln since 2019 with his wife, former CBeebies presenter Sarah-Jane Honeywell, and their two children – Phoenix, 7, and Indiana, 4. The couple also own the Curious Theatre School on Clasketgate in Lincoln.
Ayden told The Lincolnite he was "intrigued and excited" when he first got offered the part, as The Bodyguard was one of his favourite films growing up, and he knows it is "a great role".
He said after speaking to his friend Ben Richards, who has played the same role in the West End, he knew it was the perfect project for him as he resumes his acting career. He took a career break in 2017 and then the coronavirus pandemic delayed his return further, but he can't wait to get back on stage.
Although it is a musical, his character doesn't have much of a singing part, as his co-star Melody Thornton will be singing the Whitney Houston numbers "much like in the movie".
"He sings once which is karaoke, and it has to be sung badly which is in my skillset," he joked.
"The musical follows the story and the script is very true to the film," he added.
"My character really anchors the show and the story, and you get the great Whitney Houston hits and dance numbers that naturally form part of the story narrative.
"It has the action and the jeopardy, it's a really great script, both of the original film and of the show which is true to that.
"It's such an iconic role and casting wise it fits me so neatly. It's like everything fell into place at the right time."
He is also looking forward to working with grammy-nominated singer Melody Thornton, who plays Rachel Marron, when rehearsals begin at the start of January 2023.
He added: "She formed part of a very iconic group who sold tens of millions of records, and she did this show on an Asian tour previously so she knows it inside and out.
"From what I understand she's a really nice person and I think people will be excited to see her with the Pussy Cat Dolls connections, and I am looking forward to working with her."
As well as playing Miles De Souza in Emmerdale and fan's favourite Joe Roscoe in Hollyoaks, Ayden has also appeared in Doctors, Eastenders, Bad Education, Casualty and The Bill.
His stage credits include the roles of Dr Treves in The Elephant Man at The Trafalgar Studios, Malcolm in Alan Ayckbourn's Bedroom Farce on UK Tour, directed by Peter Hall, and Dean Snaith in Ayckbourn's If I Were You on UK Tour.
The father-of-two said: "I am really pleased. It's been a long time coming and there have been more than a few near misses. But it's been important to be at home and I've had the privilege to spend a great deal of time with my family and children.
"Now is the right time and I'm more than ready for it. My children are getting old enough that I want them to be able to see what it is that their dad does. With Sarah and I running the Curious Theatre School this is great for the students to be able to see me putting into practice what I've been teaching them.
"Local people, businesses, and people we know have all been really supportive and they are talking about coming to see it in theatres.
"The parents of the (theatre school) children are really excited too and it's important for them to see me practice what I preach. It's what we wanted to do when we set up the school – bring that real time experience and those connections to the kids of Lincoln."
Ayden is looking forward to visiting such a variety of theatres, especially Wolverhampton due to him supporting Wolves, Milton Keynes where his family live, Liverpool due to his Hollyoaks connections, and Nottingham where he had "one of my greatest weeks" during his last tour for Alan Ayckbourn's If I Were You.
Ayden is now fully focused on The Bodyguard musical project, but said he would "potentially, never say never to any of the soaps" in the future. "Career wise, with TV and film I am very at home on the scene, but needs to be the right projects and roles," he added.
Outside of work, Ayden is loving life in Lincoln which he describes as a "beautiful city" and an "undiscovered gem".
He said: "There's a lot of history here which I like and there is a nice sense of community, almost village-esque but with the amenities of a city without the rush of London.
"I never thought we'd leave London, but when we first came to Lincoln I felt I could see myself living and raising a family here."
Meanwhile, the Curious Theatre School's next production Winter Wonderland is a cabaret performance showcasing the talent of the students, with a little nod to Christmas towards the end. It will be shown at the LPAC on November 26.
A group of the students performed at the Active Lincoln Awards at the Engine Shed earlier this month. They are also performing at Lincoln's Christmas Lights switch-on on November 17, as well as at a festive event in Burton Waters on December 20.
---
MyLocal Lincolnshire is the new home of The Lincolnite. Download the app now.