November 15, 2022 11.00 am
This story is over 11 months old
Woman arrested in Lincoln Barclays fossil fuel protest
She declined to leave when asked to do so at closing time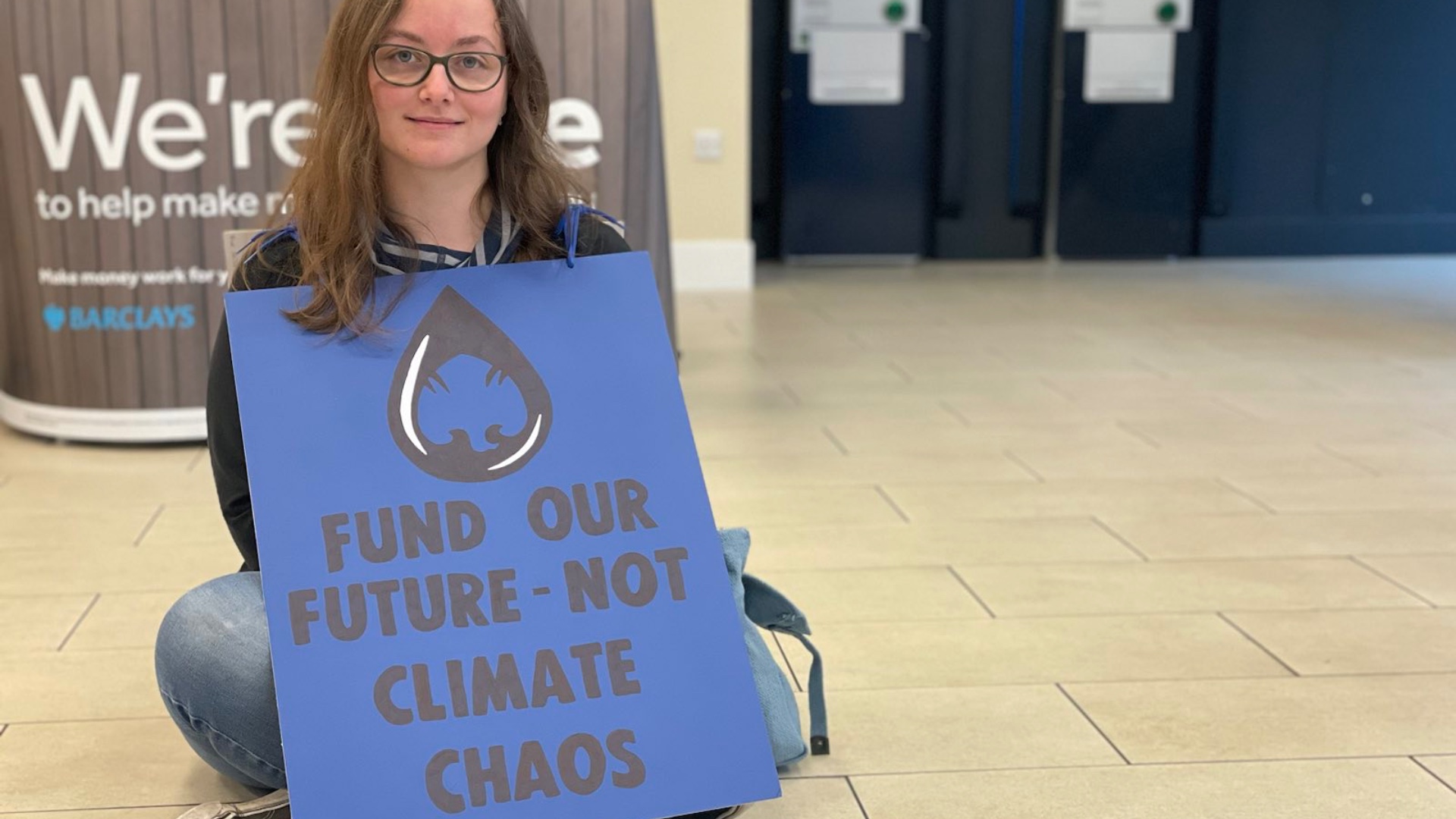 A woman was arrested after Extinction Rebellion Lincolnshire rebels held a protest against  Barclays' "continued investment in fossil fuel exploration and extraction".
A mother of two young children, who lives in Lincoln, staged her peaceful protest inside the bank on Lincoln High Street.
She was holding a placard which said "Fund our future – not climate chaos".
Lincolnshire Police were called to the bank at 3.17pm on November 14 following reports of a protest outside the bank.
A spokesperson for the force said: "A 35-year-old woman entered the bank. She was asked to leave when the bank closed at 4.30pm but did not do so.
"She was subsequently arrested on suspicion of aggravated trespass. She has been released on bail while investigations continue."
A Barclays spokesperson said: "We are determined to play our part in addressing the urgent and complex challenge of climate change.
"In March 2020 we were one of the first banks to set an ambition to become net zero by 2050, across all of our direct and indirect emissions, and we committed to align all of our financing activities with the goals and timelines of the Paris Agreement.
"We have a three-part strategy to turn that ambition into action: achieving net zero operations, reducing our financed emissions, and financing the transition. In practice, this means we have set 2030 targets to reduce our financed emissions in four of the highest emitting sectors in our financing portfolio, with additional 2025 targets for the two highest-emitting sectors – energy and power.
"We have also provided over £80 billion of green financing and we are investing our own capital – £175 million – into innovative, green start-ups."
---
MyLocal Lincolnshire is the new home of The Lincolnite. Download the app now.