January 25, 2023 7.00 am
This story is over 10 months old
Scunthorpe fans slam Jamie Carragher's claims Everton are "worst run club"
He's been accused of Premier League bias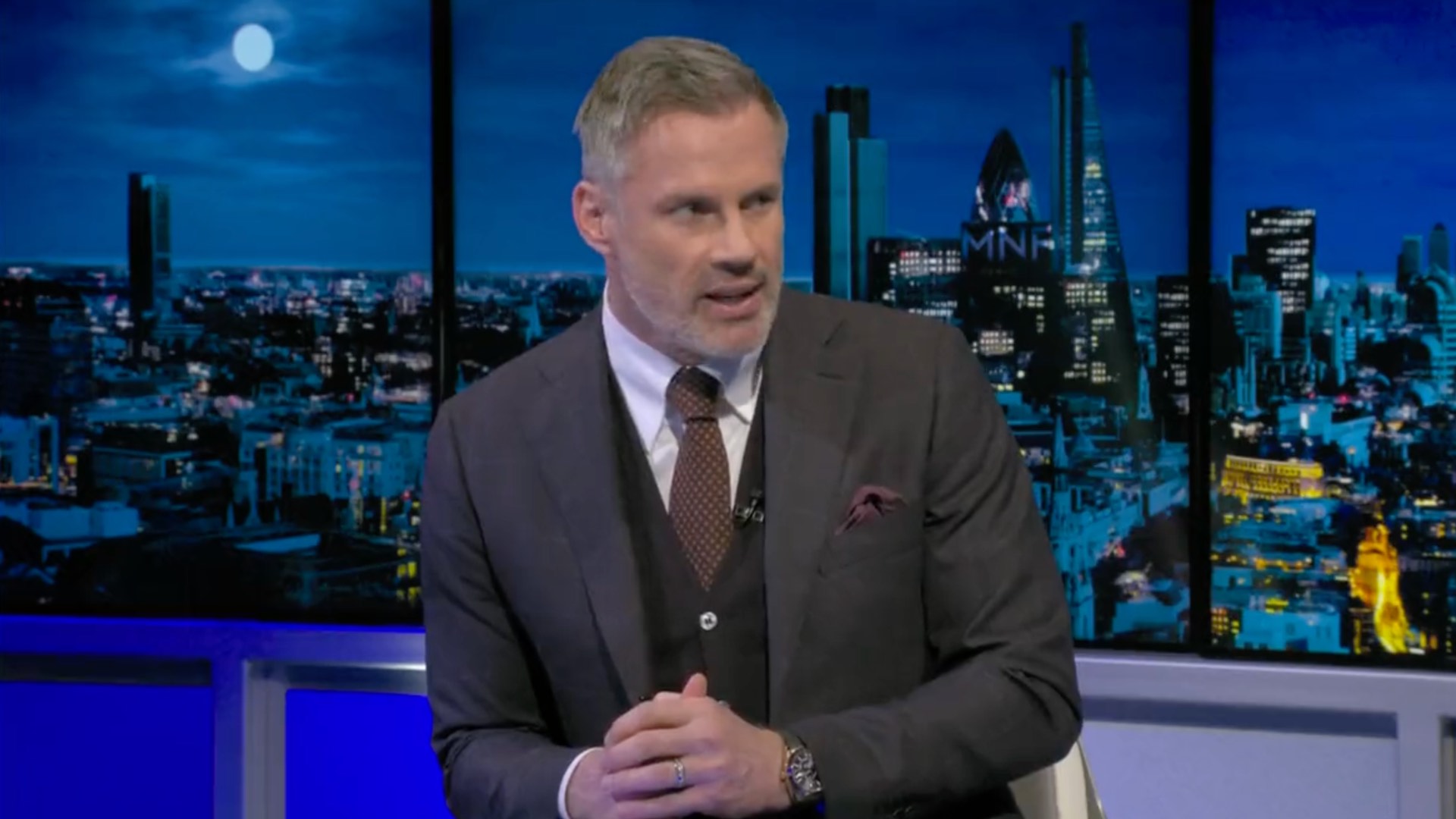 Sky Sports pundit Jamie Carragher has been accused of turning a "blind eye" to issues at lower league football clubs like Scunthorpe United, following suggestions that Premier League side Everton are the "worst run club in the country".
Discussing the struggles of Premier League side Everton on Monday Night Football, Sky Sports pundit and ex-player Jamie Carragher called the Merseyside outfit "the worst run club in the country" – which raised a few eyebrows in the lower leagues of English football.
The clip has been viewed almost 2.5 million times on Twitter, sparking a debate about which club actually is the worst run in the country, and Scunthorpe United fans were quick to remind everyone of their current turmoil.
Everton are the worst run club in the country.

— Jamie Carragher (@Carra23) January 23, 2023
The Iron were relegated to the National League for the first time in 72 years last season, and it has only got worse from there.
A winding-up petition was issued to the club earlier this month over an alleged unpaid tax bill, and staff are reported to have not been paid on time in November 2022.
This is the tip of the iceberg, however. Owner Peter Swann is currently embroiled in legal proceedings with Apollo Bookmakers Ltd, with court documents suggesting that he wagered up to £20 million on various sporting events over a three year period.
Scunthorpe United was put up for sale after Swann's resignation as chairman in March 2022, though his family remain majority shareholders of the football club and owners of the Sands Venue Stadium.
A local consortium fronted by ex-Scunthorpe United director Simon Elliott and businessman Ian Sharp came forward to try and buy the club out, and in December 2022 it was announced that a deal had been agreed.
However, after weeks of alleged heel-dragging in the logistics of the deal, despite the consortium claiming to have provided a business plan and proof of funds for each offer they made, Elliott and Sharp withdrew their bid in January 2023.
The club are now left with an uncertain future, and a very real possibility of liquidation if their situation does not improve.
It is for these reasons that fans took to social media to share their disagreement with Carragher's statement.
You are wrong, there's clubs not paying players. Scunthorpe owners letting club die because the land the ground is on is worth more than the club it's self.

What a short sighted comment Carra. Everton will be fine, clubs out there won't be.

— Ben (@pieman80) January 24, 2023
Scunthorpe fan Dean Harrison said: "Shocking that Carra! Take a look around the football pyramid at teams such as Scunthorpe who are on the verge of extinction!
"We may not matter to Sky but this is the real for the fans of the Iron and must be addressed by all media outlets because we are not the only ones."
Simon Gill, another Iron supporter, echoed this by adding: "I think us Scunthorpe fans may disagree mate and been plenty of others before us too!"
Jake Hatfield said: "Football exists below the Premier League Jamie. Try Scunthorpe Utd or Southend as an example, least Everton will still exist as a club in 2 months time."
It wasn't just fans, though, as talkSPORT presenter Adrian Durham utilised the famous "hold my beer" meme to reference Scunthorpe's plight in comparison to Everton's.
---
MyLocal Lincolnshire is the new home of The Lincolnite. Download the app now.