March 1, 2023 12.30 pm
This story is over 8 months old
Call for council leader to resign over Lincoln Christmas Market cancellation
Public "not satisfied" with leadership, said group leader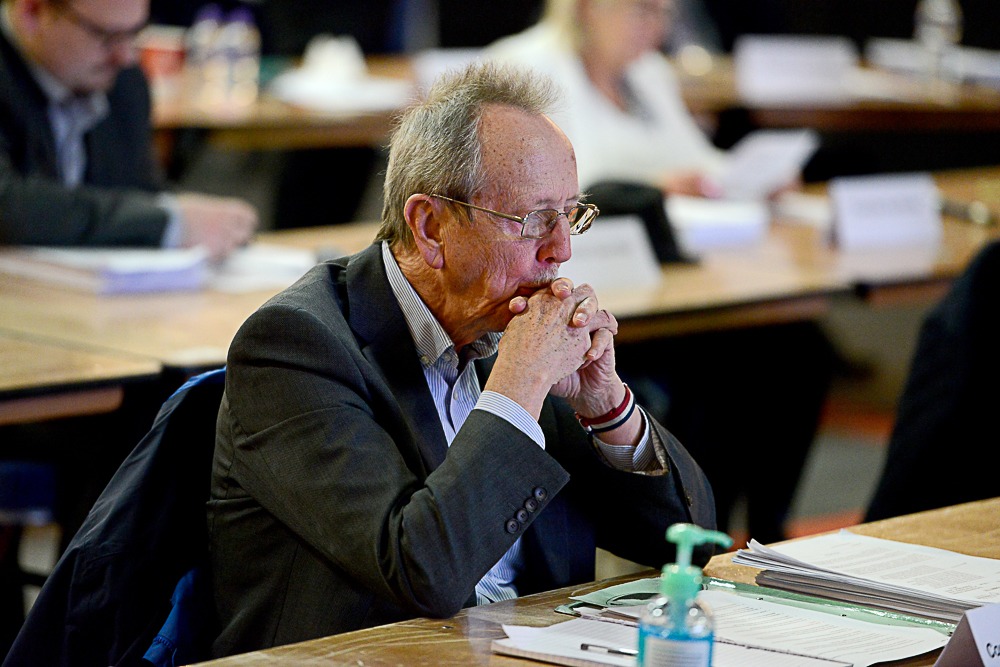 Senior opposition members have called for City of Lincoln Council leader Ric Metcalfe to resign over the decision to cancel the traditional Christmas Market.
It has also been revealed that the council's executive portfolio holder for economic growth Councillor Neil Murray had not been consulted, while Councillor Metcalfe could not provide assurance on the future of funding.
During a meeting of the Full Council on Tuesday, questions were raised over the lack of consultation carried out by the city authority before the executive voted earlier this month to replace the major four-day event with a series of smaller ones.
Conservative group leader Councillor Tom Dyer accused the leader of not adequately consulting, despite concerns being raised for several years.
"We are told that this has been privately known about for a while, the advanced public consultation has been non-existent, stakeholders have been left uninformed, the entire Lincoln Christmas offering is now uncertain," he said.
"A great deal of residents, businesses and tourists are not satisfied with Councillor Metcalfe's response.
"Many are even considering taking further action through Judicial Review."
"I am sure many would ask, after this string of failures, isn't it time for Councillor Metcalfe to re-consider his position and resign as leader of the city council?"
The Labour leader told members the authority had a "very good record" of consulting people "as a matter of course".
"In relation to the Christmas market we could have consulted widely before making a decision to end the market in its present traditional form," he said.
"However, for consultation to be meaningful you have to be in a position to offer a choice, otherwise the consultation is a pointless exercise.
"This unfortunately was one of those rare occasions when there really wasn't a choice available either to the council or indeed to anybody else."
He said the Independent Safety Advisory Group (SAG)  was "quite emphatic" that the market could not continue on safety grounds.
Quoting a SAG report, he said: "There is no plan that will deliver a safe market involving similar or greater numbers of visitors on the same site."
He went on to say: "Under no circumstances could the council have ignored that advice or indeed put it up for public debate. We have in mind, quite rightly, a solemn vow to perform our duty safely."
He added: "Sometimes Councillor Dyer in public life, you have to put aside the anathema of popularity and do the right thing for the right reasons.
"We are not getting rid of Christmas in Lincoln as you and some others have claimed, we are going to find a better and a safer way to enjoy it."
In a further statement following the meeting, Councillor Metcalfe refused to step down: "I accept that the council's opposition might want to indulge in a bit of political knockabout over the issue.
"However matters of public safety have to be taken very seriously.
"Whilst our Christmas market has always been a very well organised and safe event, looking to the future the advice from our independent Safety Advisory Group was very clear."
During the same meeting, Councillor Neil Murray, Portfolio Holder for Economic Growth and Historic Environment Advocate, was asked when he found out about the decision and whether it was time to pause it.
He told members it was a "fair point", adding: "Internally consultation wasn't very good. I wasn't consulted on it."
He then told members the decision had been made by "my colleagues in front", pointing to Councillors Metcalfe and Donald Nannestad.
Councillor Metcalfe was also asked to provide assurance that the £260,000 budget for the smaller events would "not be cut or watered down" in the next five years.
However, pointing to the volatility of council finances in general, he said it was "quite impossible to offer any assurances about our spending capacity in one years time, let alone in five years time."
"Obviously we want to make a success of whatever alternatives we eventually come up with and as we've already promised we'll be consulting very widely on those choices," he said.
---
MyLocal Lincolnshire is the new home of The Lincolnite. Download the app now