March 26, 2023 10.00 am
This story is over 8 months old
Hamish Falconer: Cruel Scampton migrant plan will lose jobs and pressure stretched local services
The situation has got worse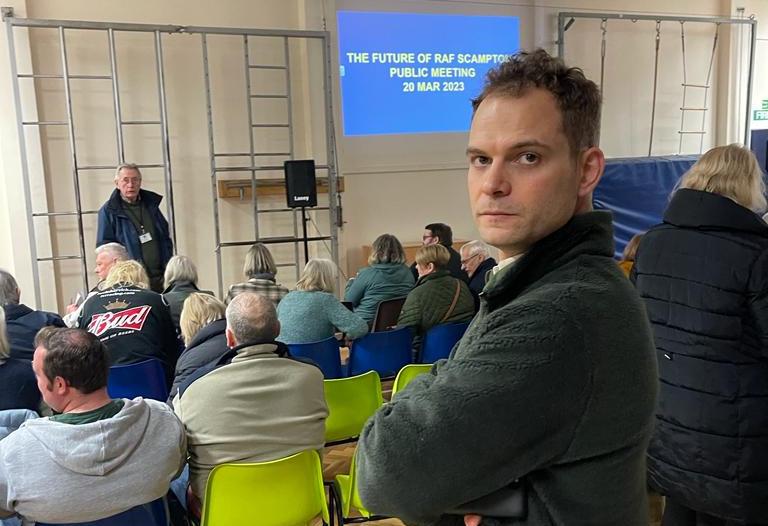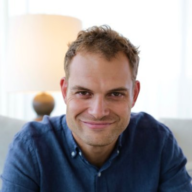 Since I wrote my column last weekend about Conservative plans to scrap an investment deal to regenerate RAF Scampton, the situation has got worse. At a community meeting on Monday we were told that the Conservatives intend to put 1,500 single men, largely from Afghanistan, Iraq and Iran into shipping container accommodation mostly by the Scampton runway.
In the Foreign Office I was proud to have helped Afghans escape the Taliban takeover of their country and make it to safety here in the UK. To treat people who are fleeing persecution like this is wrong, against the British values I was proud to serve, and will create an impossible to manage situation locally. 
If this plan goes ahead it will;
→ Completely scupper £300 million of investment for the area. This investment would create thousands of jobs in the aviation and space industry, helping build on Lincoln's strengths in those sectors, and provide 20% of the site for heritage to honour its proud history as the home of 617 Squadron, the Dambusters, (amongst others). Peter Hewitt, the chairman of the investment plan says the Government will have to choose between their detention centre plans and the investment – they can't have both: even a temporary period will doom the investment as companies go elsewhere.
→ Be utterly unworkable and inhumane – and it's not just the nature of the accommodation- a member of the community in Scampton, a former prison officer wrote this when he saw the plans:
"The prospect of 1,500 young men, with complex needs, under the constant stress of asylum application and the knowledge that at any point they could be deported, all being placed together in a tiny rural community with no infrastructure in terms of transport, assistance with complex needs and insufficient oversight is genuinely not a good one for anyone involved."
Residents and councils in Scampton and Lincoln have plenty of other concerns: the lack of transport to Lincoln, the dangerous walk via the A15 which already suffers with accidents, and Lincoln City Council have already warned that they could not accommodate extra pressure on local services without more funding. 
→ Shred heritage plans. The investment plans aim to keep the airspace open, providing a safe environment for the Red Arrows to continue to fly above Scampton, for 20% of the site to be dedicated to heritage, preserving the history that is so valued in Scampton. None of that will be possible unless Suella Braverman withdraws her proposal immediately: some companies are already threatening to withdraw from the plans given the uncertainty.
As The Lincolnite has already reported, while I am the Labour candidate for Lincoln, this campaign is supported right across the county regardless of politics. The petition has 40,000 signatures, but we won't stop there: 
I've submitted freedom of information requests asking what, if any, assessment they have made of the suitability and costs, including of lost investment of doing this to RAF Scampton, 

I have made public an open letter to Suella Braverman, inviting her to visit RAF Scampton so she can see for herself why this is such an appalling idea. You are welcome to add your name to the letter here:

www.hamishfalconer.co.uk/savscampton

 

We will keep the petition online for as long as it takes. Please look out for the posters and flyers out in Lincoln this weekend which look like this. Print it off and put it in your window if you oppose these plans. 
I hope I can write again in a week before the deadline for the closure of the airspace to the Red Arrows if Braverman's plan goes ahead, to confirm that they have backed down. Until then we will keep fighting this awful plan.