April 7, 2023 12.00 pm
This story is over 7 months old
Meet the Lincoln man who worked with Metallica and on Britain's Got Talent
He's met a whole host of stars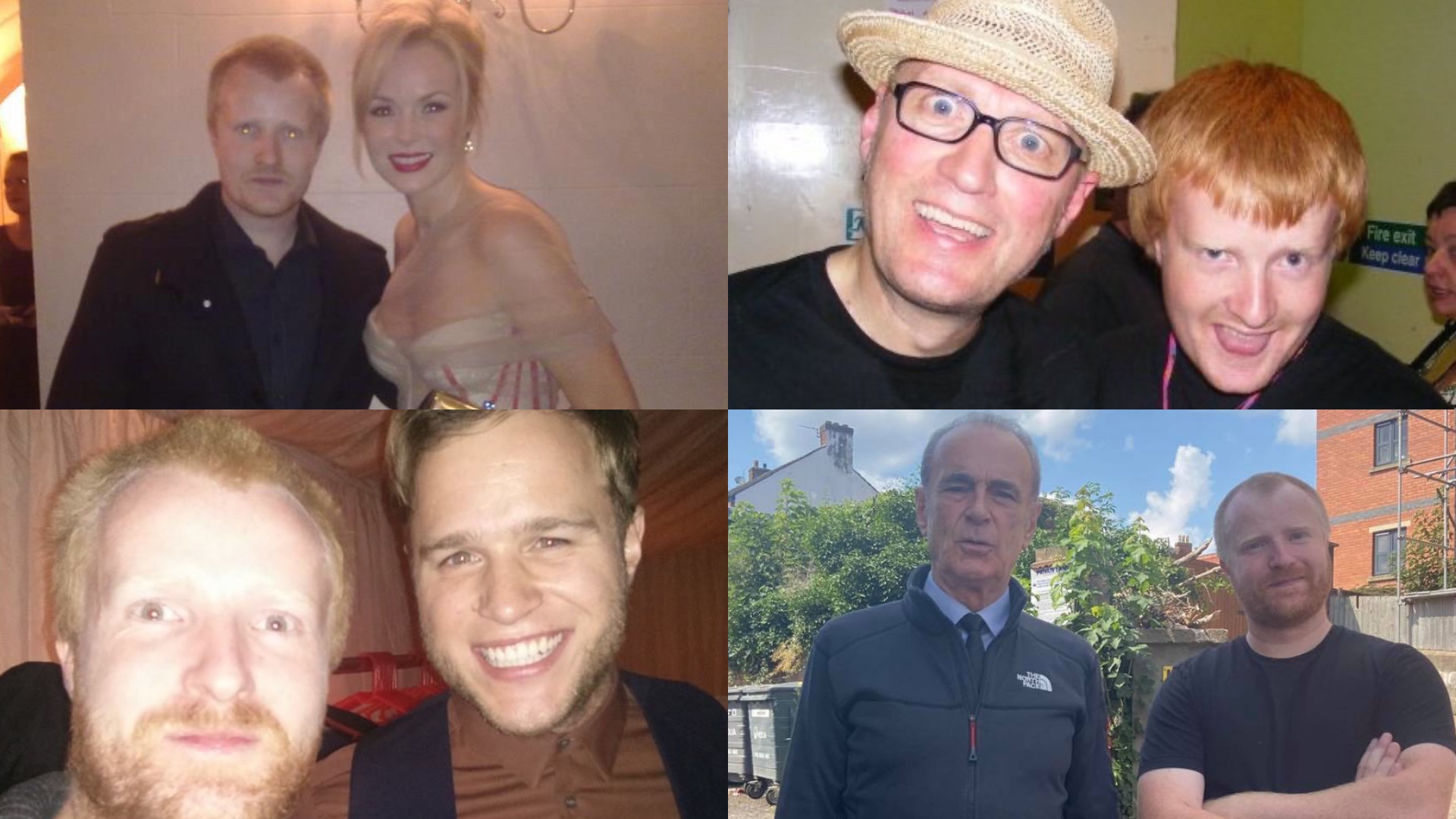 When Rob Morley found himself doing pyrotechnics for Metallica at Download Festival, he had to pinch himself.
The Lincoln man has brushed shoulders with dozens of stars over the years, worked on Britain's Got Talent and even met some of his idols.
He set up theatre lighting company RSM Technical 18 years ago and says: "I count myself lucky to do this every day as a job".
His job has taken him across the UK, Europe and America, supplying lighting and lighting design for theatre shows, festivals, and other productions.
Every day is always different for Rob – from turning into a '13-year-old fan girl' when he met Black Sabbath guitarist Tony Iommi to working with Olly Murs at a wedding anniversary party in someone's garden.
'Defining moment'
Rob spoke to The Lincolnite about the plethora of stars he has met over the last 18 years, but there are two defining moments in 2012 that stick out for the 40-year-old.
Rob got a call from a producer offering him work on Britain's Got Talent and he said: "I thought he was pulling my leg at first. It took me a good hour to realise that I was actually going to be working on the show."
He said David Walliams and Amanda Holden were lovely to work with, with the latter offering to get him a coffee and he had to pinch himself that he was doing the lighting on a show he worked on for another few years.
Whilst working with a band called Black Veil Brides at Download Festival in the same year another remarkable thing happened.
"Metallica were setting up and we had a conversation," he said. "They had someone not turn up and asked me to help. It was absolutely unreal.
"The adrenaline running through your body at that time and 40,000 people about to react to what you do, and then you hear the reaction.
"I thought what is this madness. I was doing pyros for Metallica in front of 40,000 people, thinking 'What has my life become? It is cool.'
"Ever since then, nine times out of ten, it is a job and these stars are just regular people, but sometimes I still get the surreal moments."
At the same festival, Rob also worked with musician and actor Jack Black who he said was "absolutely lovely".
'Turned into a 13-year-old fan girl'
Around three years ago, Rob had a moment he'll never forget after an encounter  with one of his favourite guitarists of all time.
Whilst working at Kilworth House for comedian Jasper Carrott, he was talking to him back stage along with Bev Bevan, the drummer from Electric Light Orchestra.
He mentioned that his favourite band was Black Sabbath, and the guitarist Tony Iommi happened to be there.
"I turned into a 13-year-old fan girl, it was embarrassing. That's the most star struck I've ever been."
He also worked with Olly Murs at a wedding anniversary party in someone's garden, but said he wasn't allowed to know who the celebrity was until the day as it was kept secret.
Although he has worked with a host of famous names he says "all of them are just like regular people".
During all his work, it is seeing the enjoyment in people's eyes that gives him the biggest reward.
At a Little Mix tribute concert he made a mirror ball go pink and said: "Seeing the kids jump up in their parents' arms and seeing the sparkle and enjoyment in those eyes is all the reward I need in life. Getting the magic reaction raises the hairs on my arm."
Stars in Lincoln
Rob has also met a lot of big names where he lives in Lincoln, including during work at the New Theatre Royal.
The lead singer of Status Quo Francis Rossi once played just for Rob while doing a sound check on stage.
"I am a kid from a council estate in Mansfield and it was a surreal moment," Rob said.
He has also met comedian Roy Chubby Brown on numerous occasions and worked with television star Jake Quickenden in recent years too.
Rob also had the honour of working with world renowned keyboard player Rick Wakeman, doing the lighting for his live DVD at Lincoln Cathedral just before the coronavirus pandemic.
Rob feels the entertainment industry has got even better locally over the years.
"Lincoln has definitely evolved. Up until about ten years ago there wasn't much in Lincoln to go to, except for the Royal which now has an even better reputation.
"There are more venues for Lincoln now such as the LPAC, Engine Shed, the Drill. I think The Gliderdrome in Boston will become more massive again too.
"I learn something new every day and have always said the moment you're not nervous before a show you shouldn't be there. Everyone needs to pull together to create a great show.
"It is one of the hardest jobs you could do in the world, but also the most rewarding for those simple little moments.
"Not only do I get to meet all these people, but also bring the magic of theatre to people's eyes every single day. You can't beat that feeling.
"I'm a kid from a council estate, and if I can make it then anyone can, but without the support on my friends and family I would not be where I am today."
But for all the stars Rob has met, he says "the most famous person to me is my mother".
See a selection of more of Rob's photos below:
---
MyLocal Lincolnshire is the new home of The Lincolnite. Download the app now