April 4, 2023 9.00 pm
This story is over 7 months old
Plans to preserve listed Stamford bank after closure
The branch is set to close later this month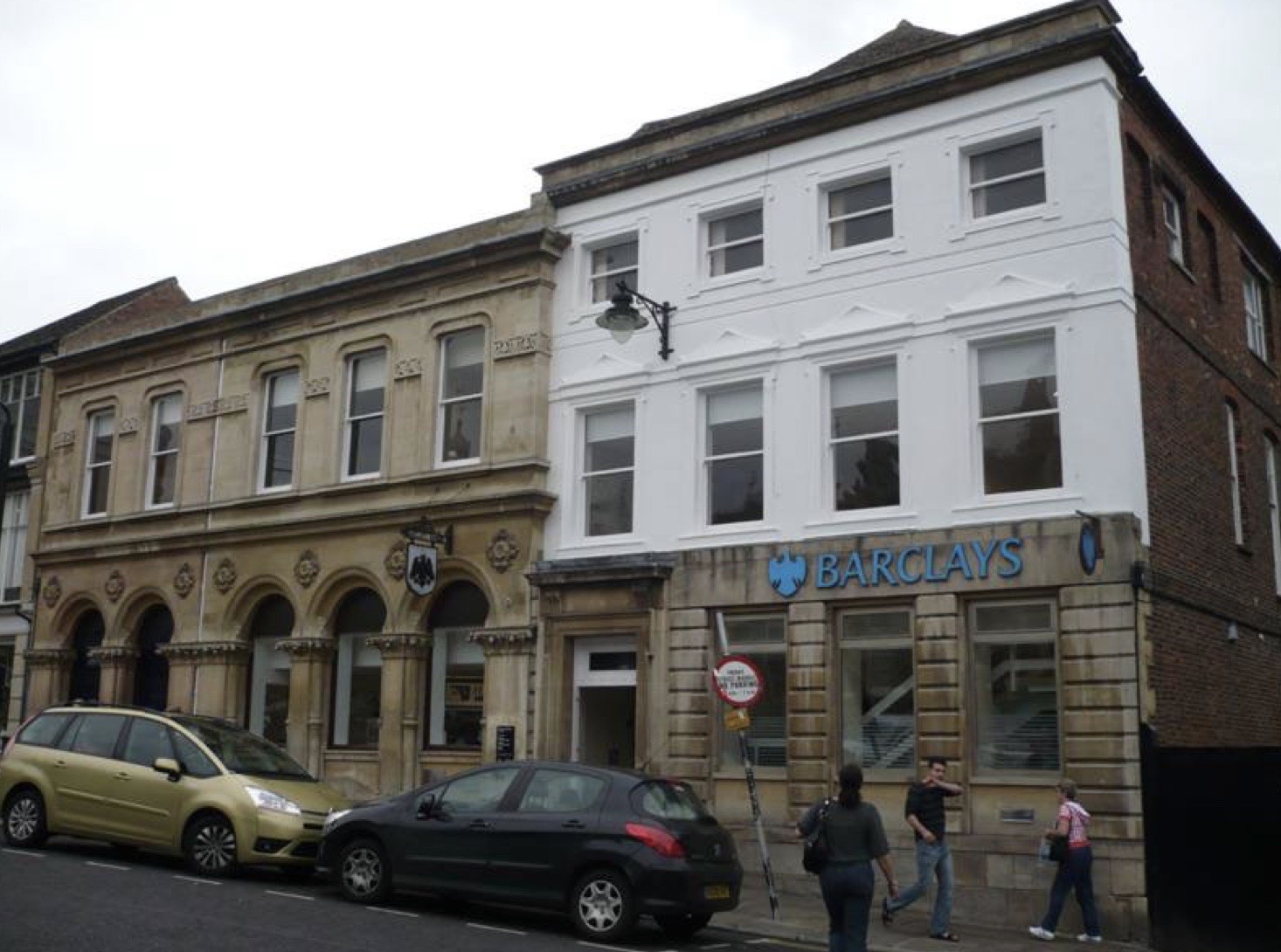 Plans to decommission yet another bank in Stamford town centre will help preserve a historic structure's listed building status.
Earlier this year, Barclays announced it will be closing its branch on Broad Street as more and more customers opt to carry out their banking online.
A planning application to remove all external signage, existing ATMs and internal furniture has since been submitted to South Kesteven District Council in the hopes it will help preserve the building's Grade II Listed status.
The site also sits within a Conservation Area and so is of special interest.
"All works are intended to involve the minimum intervention and to be reversible in the future, allowing the building to evolve and maintain the possibility of new uses or layouts within the context of its listed status," read the plans.
The branch on Broad Street will close its doors for good on Friday, April 28.
In a report to customers, Barclays said: "When deciding whether to close this branch we looked carefully at how it's been used and how customers are banking in other ways.
"We'll be working with the community to understand the impact of closing the branch.
"Once we've gathered feedback, we'll publish the results in a booklet called 'Branch closure feedback'."
Councillor David Suiter (NK Independents) previously called for an end to "anti-social" bank closures as he believed it was leaving towns and residents worse off.
"Whilst many people are able to bank online some, often elderly residents and many others still rely on banking in person," he said following the news that HSBC was closing its branches in Sleaford, Gainsborough, Epworth and Stamford this year.
He continued: "Banks are an essential service in our communities, giving residents convenient access to their finances and allowing them to take care of their affairs.
"Lack of access to banking services adversely affects access to credit for small and medium-sized businesses, and hits business in various other ways."
---
MyLocal Lincolnshire is the new home of The Lincolnite. Download the app now