May 11, 2023 11.30 am
This story is over 6 months old
£20m retail park including Tesco, Home Bargains and Costa revealed for Louth
Have your say in the consultation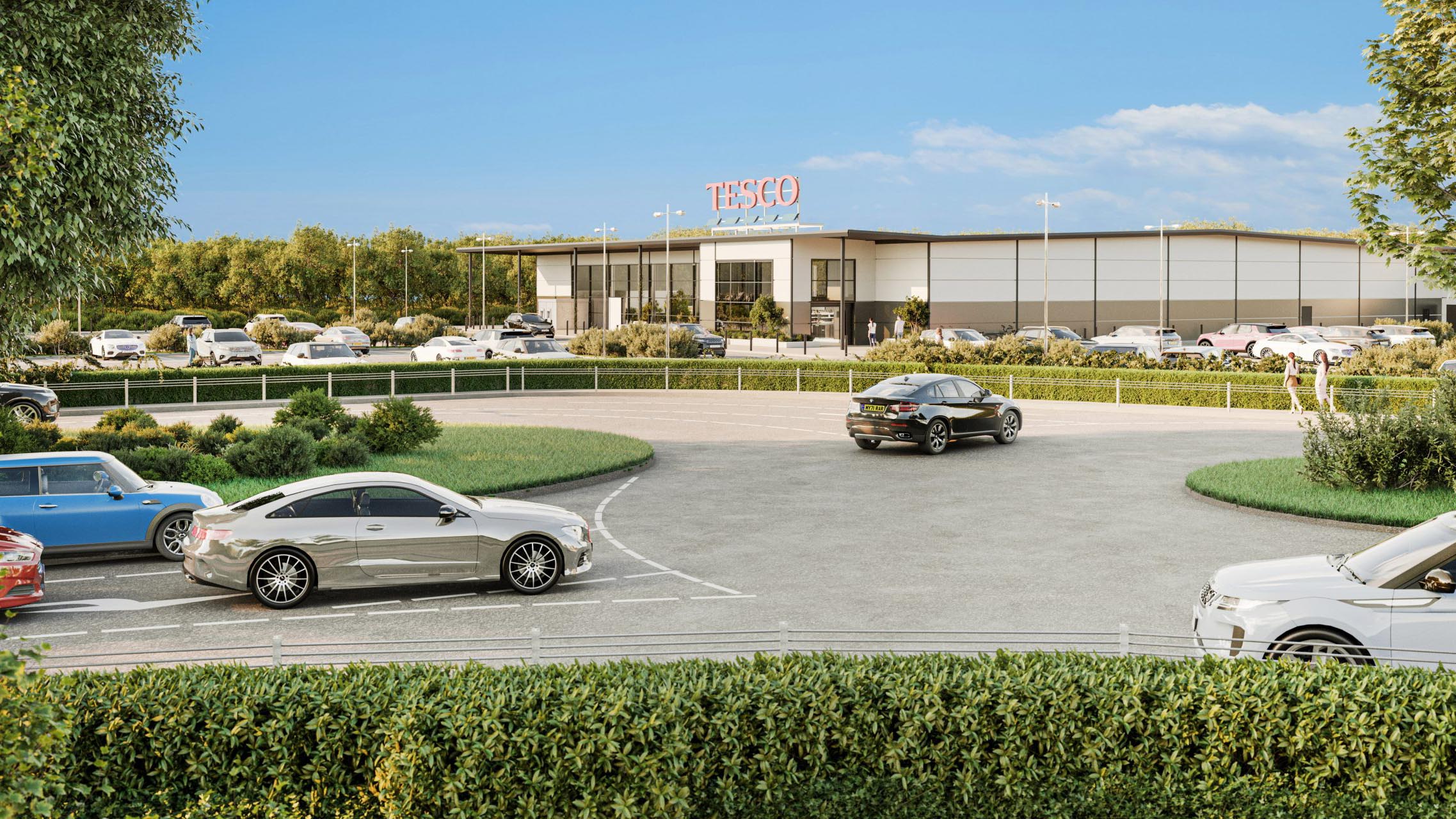 Tesco, Home Bargains, and Costa could come to Louth under plans for a £20million industrial and retail development.
The Northfields Park scheme will occupy a site across the A16 from Fairfield Industrial Estate to the north of Louth.
The development aims to boost the local community's prosperity with hundreds of job opportunities and increased low-priced shopping options.
Bride Hall Developments say the area will provide a local hub for employees of the site and residents looking for weekly shopping, and the presence of well-known retailers like Tesco and Costa is expected to attract footfall.
The site will have ten modern industrial units, with a third of them hosting the retail giants. The development also promises to promote, protect, and enhance the natural environment.
Public consultation for the development began on May 9 and will close on May 23. The planning application will be submitted to East Lindsey District Council later this month.
The Tesco store has been specially designed to encourage shoppers to supplement their weekly shopping with goods from independent businesses and retailers within Louth.
It will include a large community board providing information on businesses and events in Louth free of charge.
The industrial units will comprise two-thirds of the site and support existing operational industries in the area, such as haulage, manufacturing, and farming. The development aims to provide long-term prosperity for Louth's economy and residents.
The plans have been sensitively designed to blend with the natural surroundings, with mature trees and woodland to be retained and enhanced around the site's boundaries and four acres of green space to the north of the site.
The development also encourages sustainable forms of travel, including EV charging points, cycle parking, and new pedestrian routes, including an upgraded pedestrian crossing over the A16 roundabout.
William Flatau, Development Director at Bride Hall Developments, said Northfields Park would provide the investment needed to support a growing and thriving town.
He said: "This, combined with the hundreds of jobs which our development will offer, makes our development a one-of-a-kind opportunity for Louth and the wider East Lindsey District."
Residents and businesses can offer feedback on the proposal by emailing the project team at northfiel[email protected] or visiting the consultation website https://northfieldsparkconsultation.co.uk/
---
MyLocal Lincolnshire is the new home of The Lincolnite. Download the app now