Lincoln Arts Centre offering £165k funding to artists
Supporting both aspiring and established artists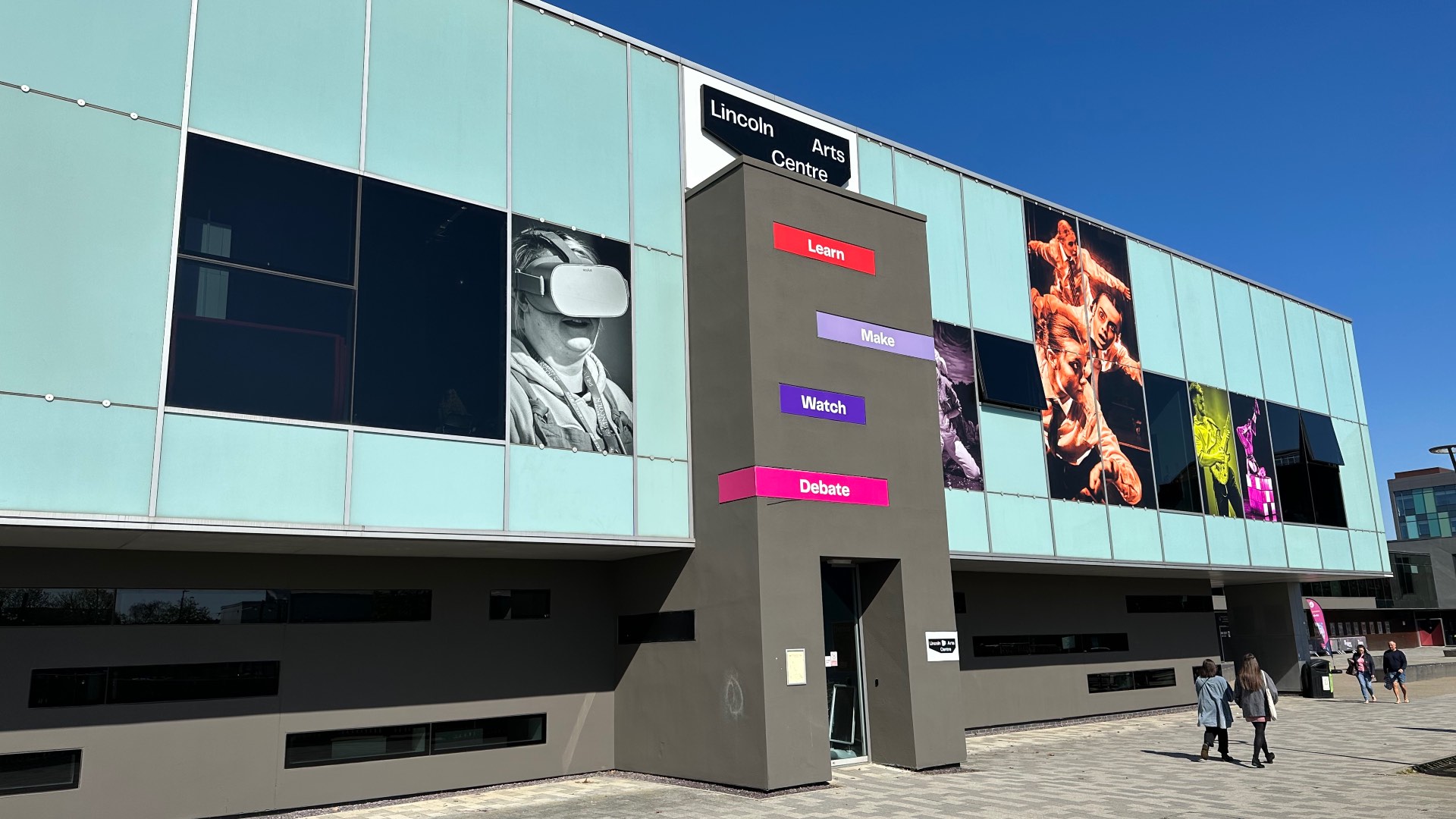 A total of £165,000 will be available to aspiring or established artists thanks to the Lincoln Arts Centre.
The funding will be available to help kickstart artists' creative projects and support their development.
For established Associate Artists, the Centre (formerly the University of Lincoln's LPAC) is offering £20,000 over a three-year period, and for up-and-coming Innovate Artists, a £2,500 seed commission will be granted to successful applicants for their idea over a year.
Ben Anderson, Creative and Executive Director of Lincoln Arts Centre, said: "Lincoln Arts Centre will develop deep and meaningful partnerships with established and early career artists, companies, or collectives.
"Together, we will create new performances, artworks, or exhibitions, work with communities through transformative participatory projects and take time to develop each other's practice to ensure that we truly are the home for new artists and new artistic ideas as we believe in a world transformed by creativity."
Zest Theatre and Proto-type have already been welcomed aboard as Associate Artists in recognition of their creative work in Lincoln.
Toby Ealden, Zest Theatre Artistic Director and CEO, said: "We are beyond excited to become Associate Artists of Lincoln Arts Centre. As a national touring company this opportunity will enable us to continue creating nationally significant work from our home city of Lincoln.
"With Lincoln Arts Centre's support, Zest will produce a new national touring production in Spring 2024 – Zest's first since the pandemic began. The new show will be made here in Lincoln before touring the country.
"Over the next three years, Zest will create a range of new productions and public art installations to amplify young people in communities and arts venues here in Lincolnshire and beyond. As Associate Artists, we can't wait to champion Lincolnshire's cultural sector wherever we go across the country whilst mentoring and encouraging emerging talent here in Lincolnshire."
Gillian Lees, Proto-type Co-Artistic Director, said: "We are utterly delighted to be partnering with Lincoln Arts Centre as one of their inaugural Associate Artists. As an internationally touring company, based in Lincoln, we have a long history of working with the arts centre and with the staff and students at Lincoln School of Creative Arts.
"We find ourselves now at an exciting moment as we look ahead to the next few years, to creating new works, having new conversations, and to considering new, sustainable models of working as mid-career artists. This opportunity to confirm our relationship with Lincoln ArtsCentre and to be able to give back to new artists through support and mentorship is one we are immensely grateful for. We're excited for what these next three years might bring!"
Associate artists will also get access to a marketing or technical assistant, touring support and paid opportunities to share practice in partnership with the new Barbican Creative Hub in Lincoln.
Innovate Artists would also help with business strategy support, accomplished mentors and opportunities to work with students from the University of Lincoln on paid specific briefs.
Lincoln is one of 12 universities to be offering the funding, sponsored by Arts Council England.
To find out more, including how to apply, visit the Lincoln Arts Centre website: https://lincolnartscentre.co.uk/create-with-us/talent-development/.