🌈 Lincoln's Pride benches defaced after war memorial vandalism
Ew, no! Two back-to-back acts of vandalism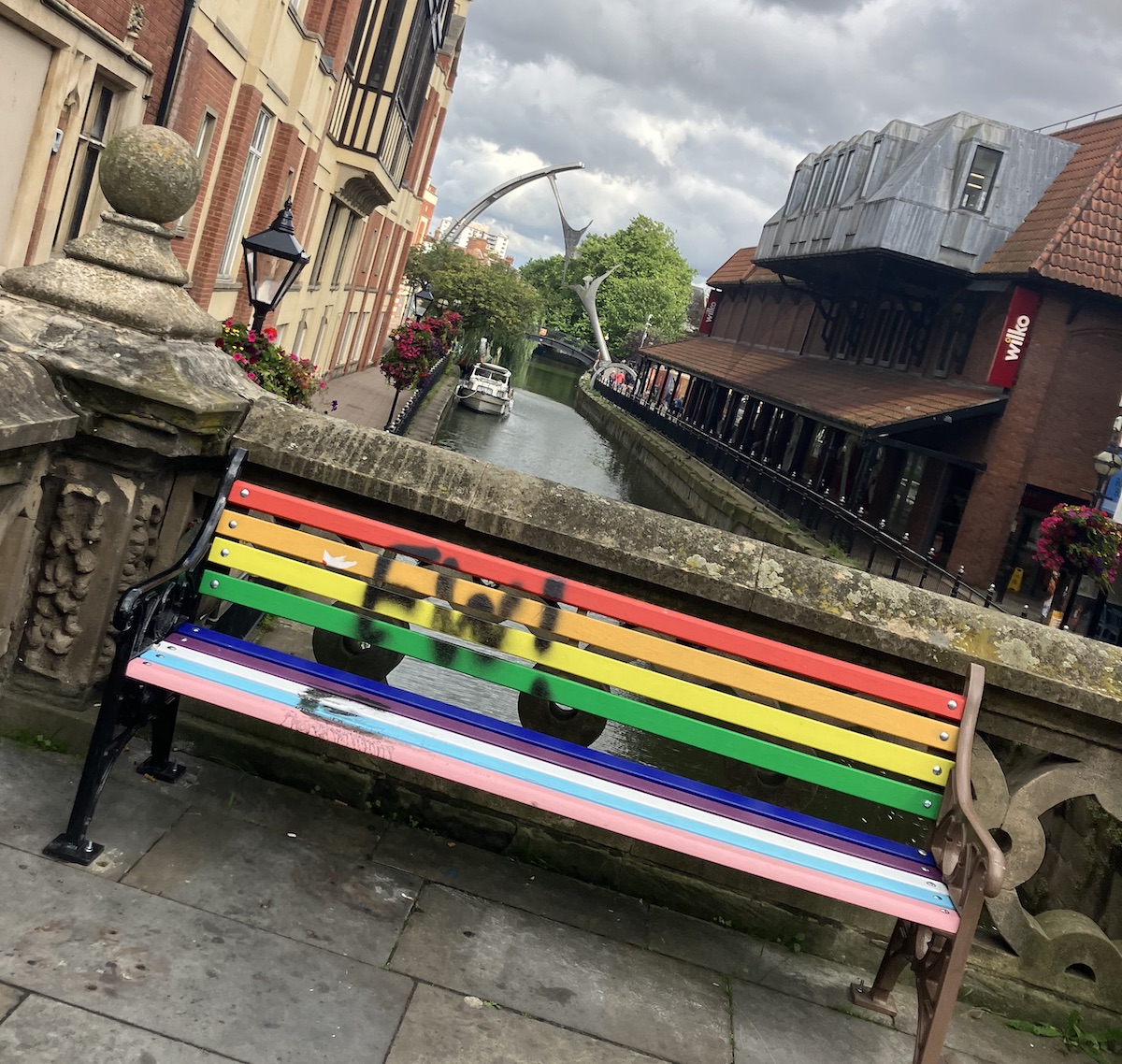 In a shocking act of disrespect, Lincoln's Pride rainbow benches on High Bridge have been defaced.
Vandals took to the benches, leaving behind the disdainful graffiti message: "EW!"
This act of intolerance comes as a blow to the community, especially on the heels of another disturbing incident.
On the very same day, Lincolnshire Police reported over 20 wreaths, laid out in memory at the High Street war memorial, were heartlessly removed and discarded into the river.
Police are urging anyone with information on either incident to come forward. Witnesses are encouraged to contact the police on 101.