September 1, 2023 12.00 pm
Greater Lincolnshire's rising talent: Nominations closing soon for 30 Under 30!
From arts to entrepreneurship: Celebrating diversity in skills and achievement.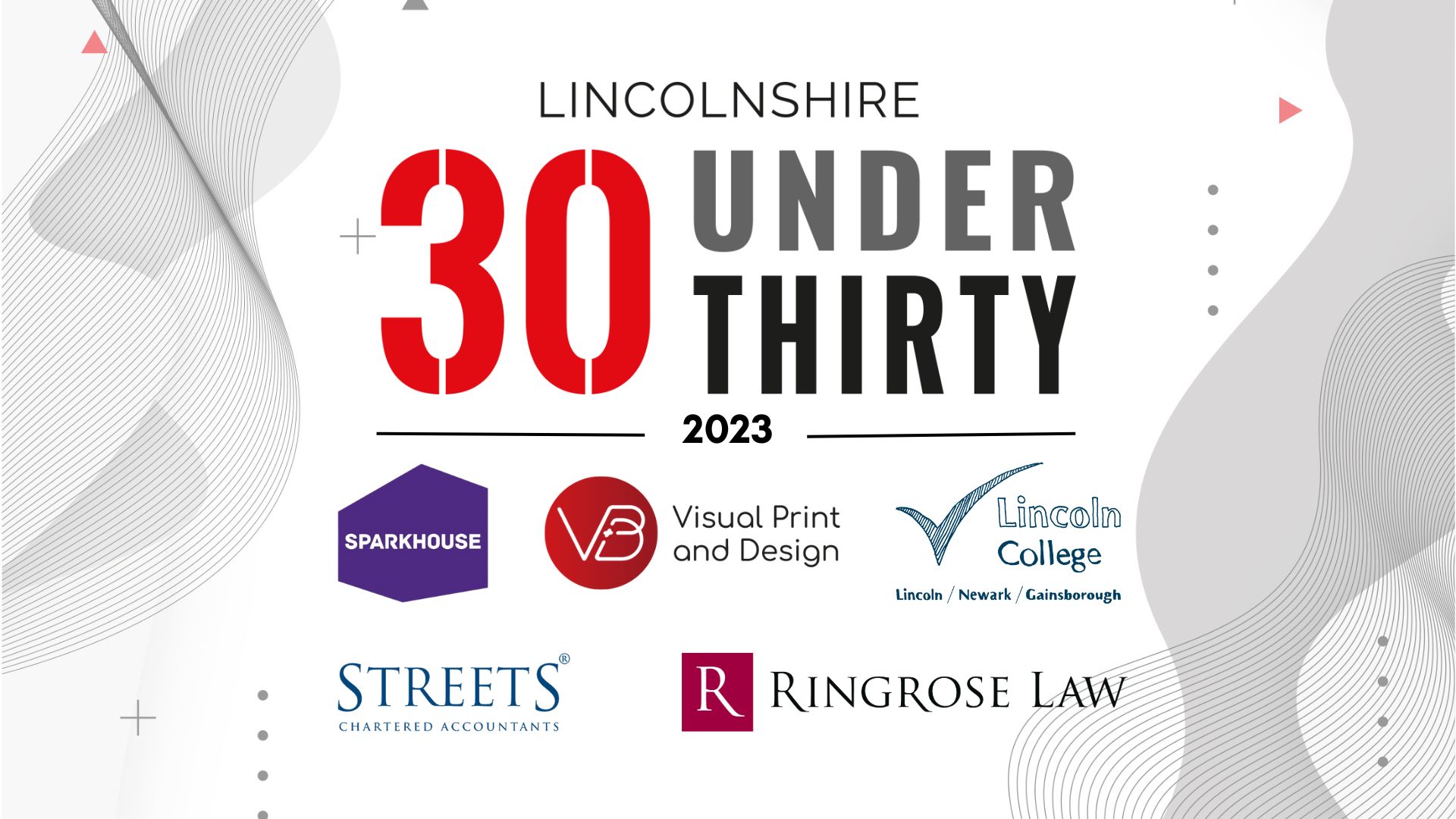 With just one week remaining until nominations draw to a close Stonebow Media and MyLocal is thrilled to shine a light on the fourth annual Lincolnshire 30 Under 30. This prestigious event celebrates the outstanding young talent flourishing throughout Greater Lincolnshire.
Thanks to the generous backing of our valued sponsors – Sparkhouse, Ringrose Law, Streets Chartered Accountants, Lincoln College, and Visual Print & Design – we are poised to embark on this year's hunt for Lincolnshire's most promising stars.
Looking back at 2022, we received an astonishing 200 nominations covering a wide range of sectors, from entrepreneurship to athletics, arts, and the rising stars of the professional world. The anticipation mounts as we look forward to uncovering the array of talent and achievements our county has fostered this past year.
Highlighting Lincolnshire's Finest
Time is of the essence! The 2023 Lincolnshire 30 Under 30 is now open for nominations from all sectors and backgrounds. Whether you're putting yourself forward or championing someone who's making a significant impact in the county, we're all ears.
All individuals from across Greater Lincolnshire, whether living or working here, are cordially invited to submit their entries.
Ensure you submit your nomination by September 8, 2023, using the form on the Lincolnshire 30 Under 30 website. Do pencil in the date for our grand celebration on Thursday, November 2.
Championing Our Future
The Lincolnshire 30 Under 30 serves as a testament to the unparalleled young talent within our county, placing them firmly on both regional and national stages. Stonebow Media's extensive reach provides an unparalleled platform for these young achievers to garner recognition and discover new opportunities.
Extending our gratitude to our sponsors
Our deepest thanks are extended to our steadfast sponsors:
Sparkhouse, situated at the University of Lincoln, has been a hub of innovation, nurturing over 725 new businesses and generating more than 783 jobs since 2002.
Ringrose Law carries on its century-old tradition of putting individuals first, delivering top-notch legal services across Lincolnshire and Newark.
Streets Chartered Accountants, our esteemed business and accounting ally, serves a broad clientele both in the UK and abroad, offering services from corporate finance to cloud accounting and more.
Lincoln College remains a pillar of education in the region, catering to nearly 9,000 students and collaborating with over 1,000 local businesses to shape the leaders of tomorrow.
Visual Print and Design has distinguished itself since 2009, delivering premium print and creative solutions from Lincoln and Glasgow, renowned for its top-tier service and green alternatives.
For more details and to put forward your nominations, do visit the Lincolnshire 30 Under 30 website.