Lincoln Lawyer: Who is my neighbour?
Negligence: How a decomposed snail found in a drinks bottle shaped the way the law looks at negligence, even without a contract in place.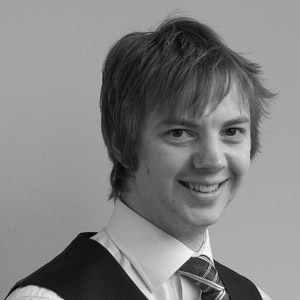 — James Hazel is the youngest partner at McKinnells Solicitors in Lincoln. He is the head of the employment and dispute resolution department.
---
Sometimes perfectly ordinary people achieve recognition and a kind of fame because they become involved in a landmark legal decision. One such person, a Glasgow fishwife, was May Donoghue.
In August 1928, May went for a night out in Paisley with a friend. They went to the Wellmeadow Café where her friend ordered an ice cream for herself and a bottle of ginger beer for May. The café owner, Francis Minchella opened the bottle and poured some of the ginger beer into May's tumbler. May drank this and then poured out the rest of the ginger beer herself. As she did so, the remains of a decomposed snail fell from the bottle and into her glass.
May was taken ill with shock and, subsequently, with gastro enteritis. When she recovered, she decided to try to claim compensation.
As the law then stood, there was recognition of a duty of care, but this only applied where there was a contract between the victim and the person responsible for her injuries. Here, May had no contract with anyone. Her friend had a contract with Mr Minchella because she had ordered and paid for the drink. But her friend had not been hurt. There was also a contract between Mr Minchella and the drinks manufacturer, but that too was of no assistance to May.
May Donoghue went to see a Glasgow solicitor, Walter Leechman. He had previously been unsuccessful in bringing a similar claim against a drinks manufacturer for another client who had been injured when a decomposed mouse had fallen out of a drinks bottle. He agreed to act for May. He decided to bring an action against Stevenson, the drinks manufacturer. This first attempt failed, as the local court was aware of the earlier case and ruled against May. The judge said the only difference between the cases was that one had a decomposed mouse and one had a decomposed snail, which in law means no difference at all.
Despite this set back, Mr Leechman continued to act for May free of charge and the case went to the House of Lords, then the highest court in the land and the reason why a Scottish case became important in English law too.
There, two Law Lords ruled against May Donoghue, but three were on her side. Lord Atkin, who gave the main judgment in May's favour set out new principles, saying there was a duty of care to one's neighbour, not restricted by a contractual relationship.
But, who is my neighbour? He said anyone who was so closely and directly affected by an action that they ought to be considered as likely to be affected. On that basis, Stevenson had a duty of care to anyone who was likely to drink his product, regardless of whether there was a contract, and he had failed in that duty of care by operating a system that allowed a snail to get into the bottle.
May Donoghue had won her case. The 'Paisley Snail' transformed the unassuming Mrs Donoghue into one of law's best-known characters of all time. History does not record what happened to her afterwards, but all law students have known her name for the past 80 years.
This decision, creating new law, is the basis for the modern law of negligence and is crucial to all accidental injury claims. So important is it that some years ago the then Lord Chancellor opened a small monument in a park in Paisley where the Wellmeadow Café used to stand. No snails were invited.