June 22, 2012 10.29 am
This story is over 137 months old
Final rehearsals for Lincoln's Olympic dance troupe
One World: Local dance production company rehearsing for opening and closing the Lincoln Olympic Torch Relay party next week.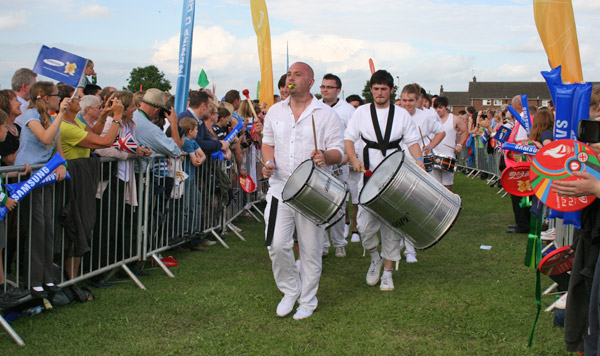 Final preparations are underway for the Olympic Torch celebrations in Lincoln and a local dance production has been rehearsing for one last time.
One World's 100 strong line-up of dancers and gymnasts is tasked with opening and closing the evening procession at Yarborough Sports Ground on June 27.
Commissioned by Lincoln Drill Hall, One World will perform to an audience of around 10,000 people. Here is a taster of their programme.
Composer and producer for the group, Lee Gretton, is leading the One World production – which the people of Lincoln got a taster of in May with a flash mob in the city centre.
Lee travelled around the country working as a touring musician in his early twenties, but he says he fell in love with Lincoln and decided to settle here ten years ago.
His previous work was for BBC Radio 1, Sky Sports, MTV and ITV1.
The son of a composer and an expert in musical production, Lee has choreographed a variety of creative dance pieces through his Lincoln-based company called In Production Music.
This event will be the first professional outing for One World and will be filmed for, and screened on, the In Production website.
Everything you need to know about the Lincoln Olympic Torch Relay
Photo, video: Simon Burgess