June 21, 2012 10.19 am
This story is over 114 months old
Going coast-to-coast for East Midlands charity
Keep the beat: Two LIncoln cyclists are taking on a massive challenge for a charity close to their heart.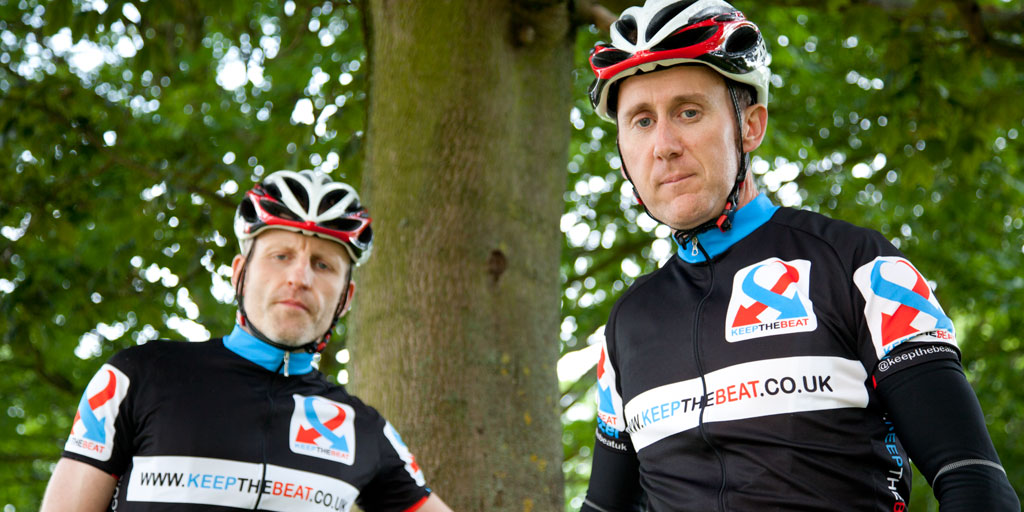 Damian Roberts and Martin Kennedy are taking on a massive challenge for a charity close to their heart
In 2009 Jo and Martin Kennedy's daughter, Trinity, was born with a congenital heart defect. At just 14 hours old, she was given emergency open-heart surgery and is now a very happy and healthy 3-year-old.
Adam Tansey, a friend of Jo and Martin, found himself in a similar situation, when his son Albert was born with congenital heart defect.
This is how Keep the Beat was founded, reaching out to those affected with CHD in the East Midlands area.
Adam set up a cycling team, and it is from there, that Adam, Martin and six other teammates—including former England rugby coach, Graham Rowntree—decided to challenge themselves to a charity coast-to-coast cycle ride.
On June 30 the eight cyclists will start at Seascale in Cumbria and finish in Whitby, North Yorkshire, totaling 145 miles, including 4600 metres of hill climbs. It is all to be completed in one day.
Congenital Heart Defects, also known as CHD's are the number one birth defect in the UK. According to statistics, CHD affects 1 in 133 live births.
Jo Kennedy, from North Hykeham said, "The whole purpose of the charity is to raise money, support families and raise awareness, as there are many, many, babies born with CHD every year."
She added" "We'd never heard of CHD until Trinity was born. It was a real shock to the system.
"Keepthebeat will hopefully inform people of the heart condition and help families that are in a similar situation that we were in."
Jo has every faith that the eight cyclists will complete the cycle challenge, and said: "They're all strong cyclists so I'm confident that they can do it."
If you would like to support Keep the Beat's coast-to-coast cycle challenge, then visit their Virgin Money Giving page.
Photo by Joshua Potter for The Lincolnite