Lincolnshire Police to tackle heritage crime at exhibition
Heritage crime: Lincolnshire Police exhibition will concentrate on the increase in fraud and forgery.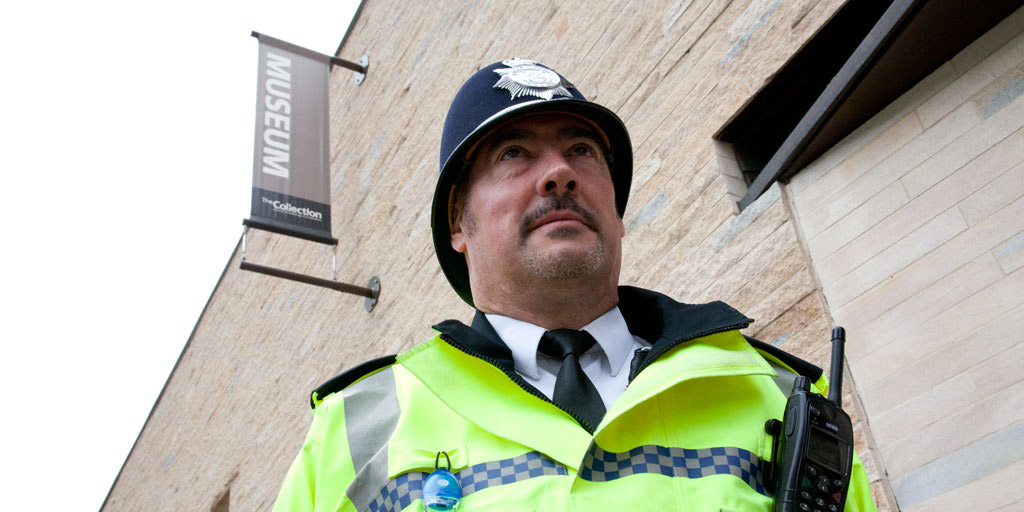 Lincolnshire Police is putting on an exhibition at The Collection in Lincoln to confront heritage crime.
The exhibition will concentrate on the increase in fraud and forgery.
Heritage crime can span from the graffiti of historical buildings to the fraudulent sale of disingenuous artefacts.
PC Nic Hanson (pictured), who is the driving force behind the exhibition, said: "The main purpose of this operation is to highlight heritage crime and make people aware of the impact it has on the environment."
Fraudulent website auctions are a particular concern for PC Hanson: "We have decided to concentrate on fraud and forgery because people pay vast amounts of money for what they believe are genuine artifacts.
"The competitions that we will run at the exhibition will hopefully educate people on this issue," he added.
English Heritage fears that thousands of historic buildings in England are being damaged by crime every year.
In 2011 they found that 70,000 buildings had been harmed in that year alone, with 37% of churches and 22% of Grade 1 or 2 listed buildings being damaged.
Lincolnshire Police are working with English Heritage to produce the display at The Collection, which will be running from October through to December of this year (dates to be confirmed later).
Photo: Joshua Potter for The Lincolnite