Students host Jubilee exhibition at Lincoln library
Special occasion: Students from the Linkage Community trust have their work on display at the Lincoln library.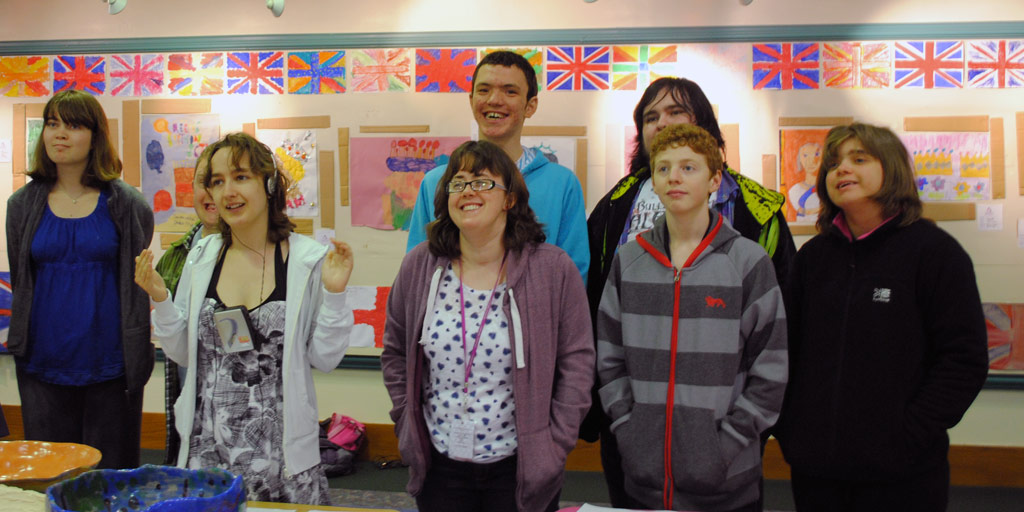 The work of more than 40 learning disabled students is on display in Lincoln for an art exhibition to celebrate the Queen's Diamond Jubilee.
The students from the Linkage Community Trust are presenting their coursework at Lincoln Central Library where visitors will have the chance to buy some of the work on show.
The exhibition includes a variety of contemporary paintings, textiles and pottery made by the students from Linkage campuses in Grimsby and Toyton All Saints, Spilsby.
Alastair Brewster, Art Lecturer from Linkage in Toyton All Saints said: "Every year they produce really good work and this year their focus has been excellent. You just can't fault them."
"From a hollistic point of view it's really important for them as it builds their confidence."
"With our leavers here it's a case of if they're enjoying what they're doing then that's the biggest and most rewarding thing for me."
"We strive to make a difference in these peoples lives and we'll continue to do that."
The exhibition is on until Friday, June 15 at Lincoln Central Library, Free School Lane (9am-6pm)