Super dads treated to a special shed getaway
Nice treat: Fathers will be able to relax, as a number of children have won them time in the Super Dad Shed.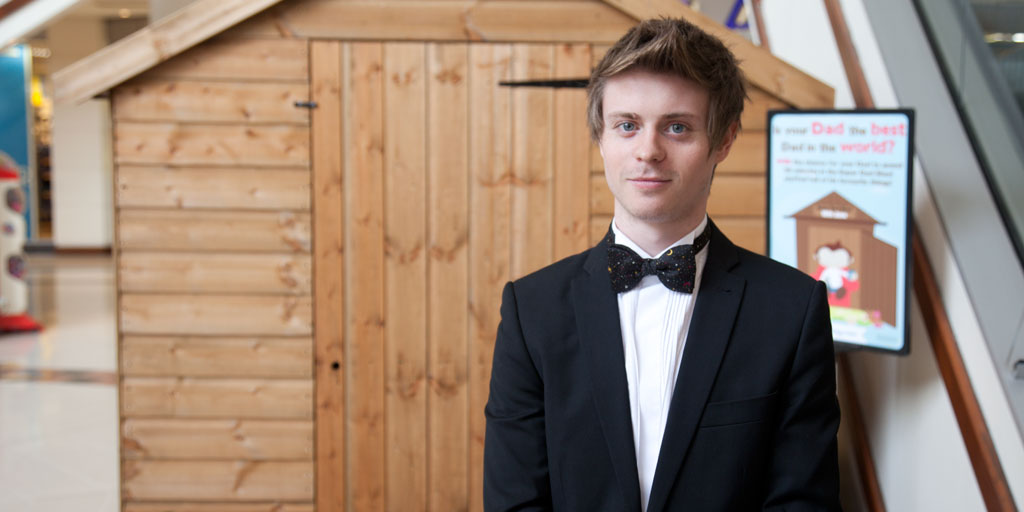 A number of children looking to spoil their dad for Father's Day this year have won their dads a stay in the Waterside's Super Dad shed.
The Super Dad Shed set up in the Waterside Shopping Centre allows kids to treat their dad to 30 minutes of their ideal relaxation day.
Each dad will be allowed to watch a DVD with their favourite film or show, pinup or football team posters, CDs, a fridge with drinks of their choice, and a meal.
Meals include the typical dad's favourites, like a curry or Chinese, and the fridge can be stocked with beer or perhaps just coke.
Fathers don't need to move a muscle either, as someone will be on hand to tend to any need they may have (pictured above).
Children also get a framed certificate to give to their dads.
Winning entries will now get to treat their father on June 16.
The centre's Administration and Marketing Coordinator Chantelle Henderson thought up the idea.
She said: "Whilst the Waterside Shopping Centre has everything you need to treat dad on Father's Day, we thought it would be nice to create something truly individual.
"We all know how important the shed is to the county's dads and the amount of time they try to spend in there getting away from it all.
"So, we're going one step further and bringing the ultimate shed, the Super Dad Shed, to the centre. It's going to be great fun!"
Photos: Joshua Potter for The Lincolnite