Councillor opposes "perverse" Glenfield cuts
Perverse: A Lincoln county councillor argues that the closure of a heart unit in Leicester will have a particularly negative effect on Lincolnshire.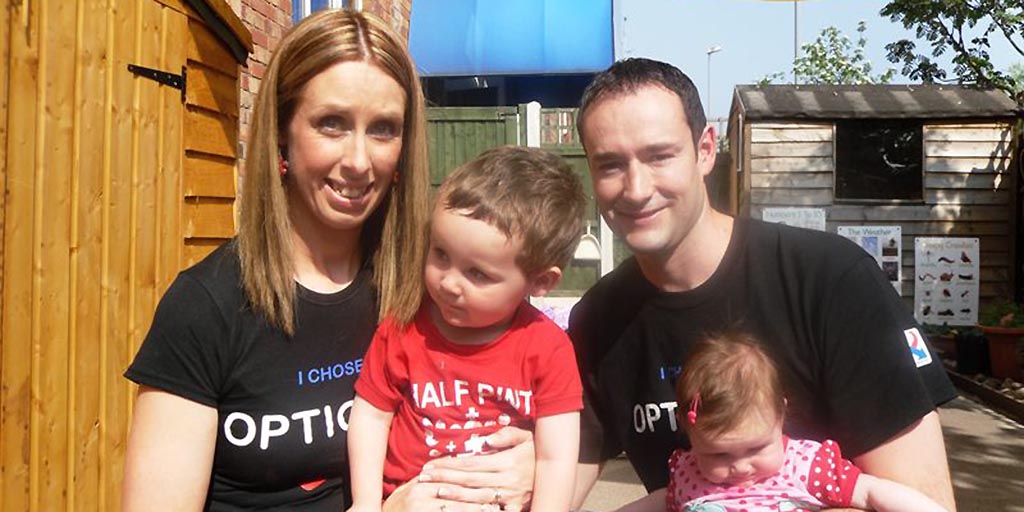 Three-year-old Logan Whiteley (centre left) from Lincoln benefitted from the Leicester service in 2010 at just 11 months old, and continually raises money for the unit.
A Lincolnshire County Councillor has hit out over the potential changes of a children's heart unit at Glenfield Hospital, branding the decision perverse.
Glenfield Hospital in Leicester serves children in Lincolnshire with congenital heart problems.
If the proposals to limit the unit's services are approved, not only will travel times extend to up to 90 minutes for children needing heart surgeries, but will effect children in Lincolnshire most of all.
Options for families Lincolnshire would be travelling to Birmingham or London for operations.
Councillor for Lincoln West Robert Parker believes that other options available to the NHS and National Safe and Sustainable Team (the committee producing alteration suggestions to the health service) would see surgical services retained.
He also feels the length of travel and cost will provide greater stress for families.
Speaking at the annual East Midlands Council meeting, he said:
"Under these new arrangements, Glenfield Hospital in Leicester will no longer be providing congenital heart treatment, so that means children with heart problems who live in the north of the county (like Market Rasen) will have to go to the specialist centre at the Freeman Hospital in Newcastle, those who live in the central part of Lincolnshire (like Lincoln) would soon be going to Birmingham Children's Hospital and those in the south of the county (like Spalding or the Deepings) would need to attend Great Ormond Street Hospital for Children and Evelina Children's Hospital in London.
"Because of the much greater distances and with it costs involved the new arrangements will make it much more difficult for parents, relatives and friends to be able to provide all-important emotional support to children at times of great stress."
The East Midlands Council has agreed to lobby for a review of the decision, and is encouraging other councils within the region to do the same.
Individuals can sign the petition, which now stands at over 46,000 signatures, by clicking here.