July 5, 2012 4.00 pm
This story is over 136 months old
Amber alert for heavy rain in Lincoln
Amber alert: Met Office and Environment Agency expect heavy downpours on Friday and over the weekend in Lincoln and across the county.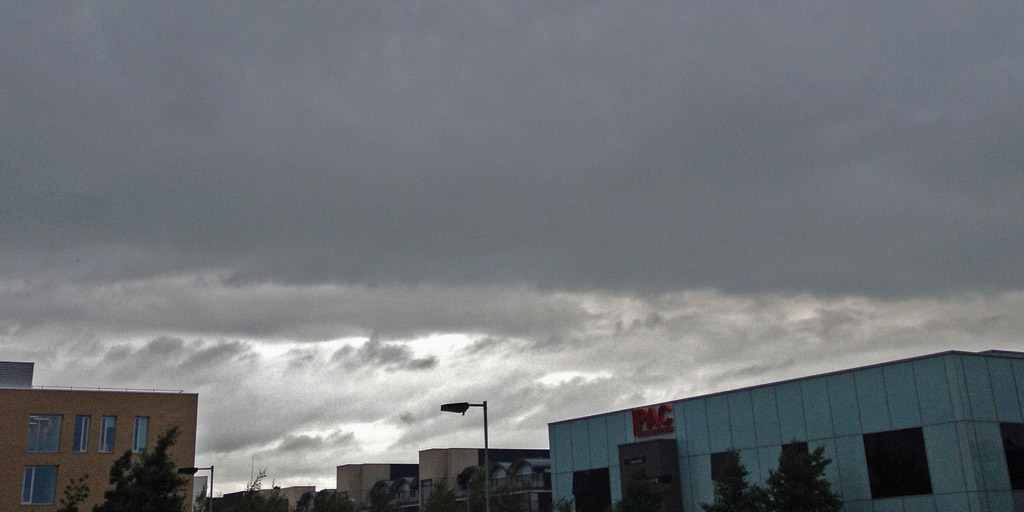 — Updated with statements from Met Office, Lincolnshire Joint Emergency Management Service, Environment Agency and Highways Agency
Lincoln residents look set to remain relatively safe from flooding over the weekend but amber warnings have been issued for Friday, July 6.
Met Office forecasts suggest that rain will begin to fall on Friday afternoon and could get heavy until the evening.
It is then expected to die off before some more heavy showers on Saturday.
A warning has been put in place for Friday's downpour but the Environment Agency has noted a low risk of flooding for the region.
Nearby counties are on amber alert as the weekend gets underway.
The area surrounding Boston is braced for potential flooding but Lincoln city should remain clear.
Tony Waters, Deputy Chief Forecaster at the Met Office, said: "We are expecting spells of very heavy and thundery rain across a wide area of the UK in the next few days, with worst affected spots likely to be in central and northern parts of the country.
"Rainfall totals could be 20-40 mm widely across warning areas, but some places could see around 100 mm of rain through Friday and into Saturday.
"Given the saturated ground from the record rainfall in June, this could cause significant disruption – including difficult driving conditions and flooding in some areas."
Lincolnshire County Council and other authorities are monitoring the alert so they can be prepared for potential flooding.
David Powell, Head of the Joint Emergency Management Service in Lincolnshire, said: "Heavy rain is forecast over overnight large parts of Lincolnshire which could lead to surface water flooding in some areas. Driving conditions in the morning may be difficult
"We are working with our partners, including the Environment Agency, to monitor both the weather and local rivers so that we can respond quickly to any incidents.
"We are also urging the public – particularly in communities which could be vulnerable to surface water flooding – to be prepared."
Mike Dugher, Flood and Coastal Risk Management Manager at the Environment Agency, said: "Given the forecast, we are issuing flood alerts across the county.
"We have teams checking rivers and other watercourses across Lincolnshire for blockages which may increase the risk of flooding.
"We are also checking infrastructure such as pumping stations to make sure we can respond quickly when required.
"However, flooding can still happen so we urge people to find out if they are at risk of flooding and take steps to make sure they keep themselves and their families safe.
"They should keep an eye on the local forecast, check on vulnerable neighbours and not take risks such as walking or driving through flood water."
Simon Sheldon-Wilson, Director of Traffic Management at the Highways Agency, said: "Rain and spray can reduce visibility and when the road is wet it can take up to twice as long to stop so it makes sense to slow down when it's raining. It's also important to remember that surface water may affect motorways and major A roads where heavy rainfall occurs."
Sunday evening is expected to bring some more heavy showers but there is currently no cause for concern.
Forecasts are always subject to change and residents are advised to prepare for wet spells.
People travelling to north or western areas this weekend may want to check the weather before starting their journey.