July 9, 2012 11.31 am
This story is over 117 months old
Lincoln city centre gets Olympic live screen
Big screen: Shoppers will be able to keep up with the latest in the Olympics with a live screen in the city centre.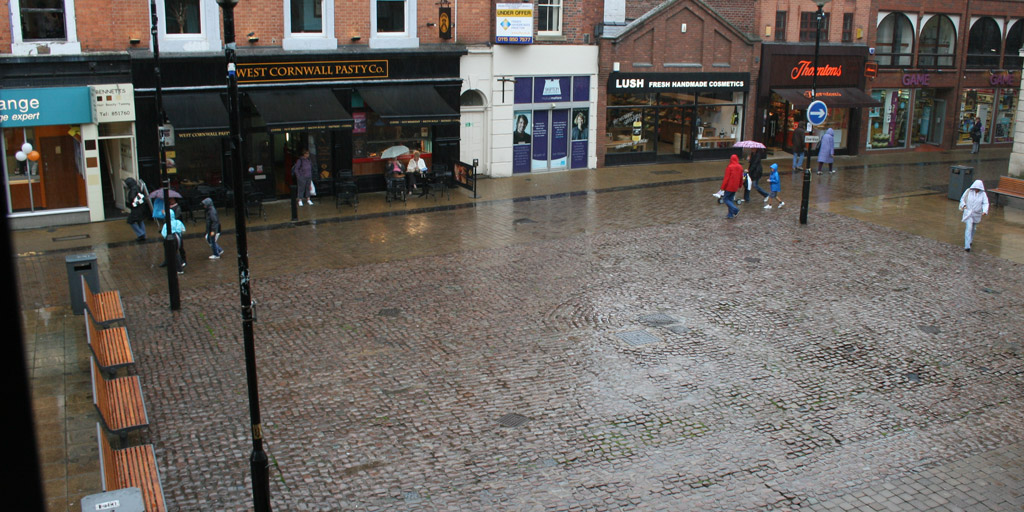 Lincoln BIG has announced plans to erect a live screen in Lincoln's City Centre, in celebration of the London 2012 Olympic games.
One of just 19 in the UK, the three metre by four metre live screen will broadcast major sporting events from the London Olympic games between July 27 and August 12 from the Cornhill.
The Live screen intends to follow-on from the Olympic torch procession and Festival of Light celebration, which took place at Brayford Waterfront on June 27.
Thousands of people lined the streets along the Olympic Torch route to welcome the flame as it made its way to Yarborough Sports Ground.
The screen will be complemented by a seating arrangement in front of the Santander building at Cornhill, complete with artificial grass.
Michael Armstrong, Events and Promotions Manager for Lincoln BIG, said: "Shoppers and tourists will be able to catch the action, even during Thursday late night shopping.
"The festival demonstrated how the Brayford Waterfront comes alive for these kinds of community festivals and events."
He added: "We recognise that events on this scale are costly to deliver and it was only through the generous support of our sponsors that we were able to run this event.
"But, going forward, we would love to do more in partnership with the City of Lincoln Council, if ongoing funding and support can be found."
BIG events and promotions organiser Rachel Hanson said: "The Lincoln LIVE site screen is going in front of the Corn Exchange building on the Cornhill – an area already decorated with this year's Olympic flags."
"It will be fronted by a section of artificial grass, which is going on top of the recently-laid paving. Tables and chairs will also be set out in continental café-style in an adjacent area, so we hope people will pop into local businesses, buy themselves some refreshments, sit down and make the most of this highlight in the UK's calendar
"The first thing that people will be able to watch on the BIG Screen will be the opening ceremony, which will feature an impressive flypast by the famous Lincolnshire-based Red Arrows.
"The screen will be on every day, from 10am through until 9pm, right up until the final ceremony on August 12.
"We are working closely with the team at BBC Look North regarding the programming and hope to include as much coverage of local athletes as possible."
Lincoln BIG's Live Screen will broadcast daily at 10am to 9pm from July 27, until the London 2012 games end on August 12.