August 1, 2012 3.38 pm
This story is over 116 months old
August 2 Lincoln East by-election: The candidates and everything you need to know
Time to vote: Lincoln residents are called to the polls to elect a new county councillor. Here's why and what the candidates say.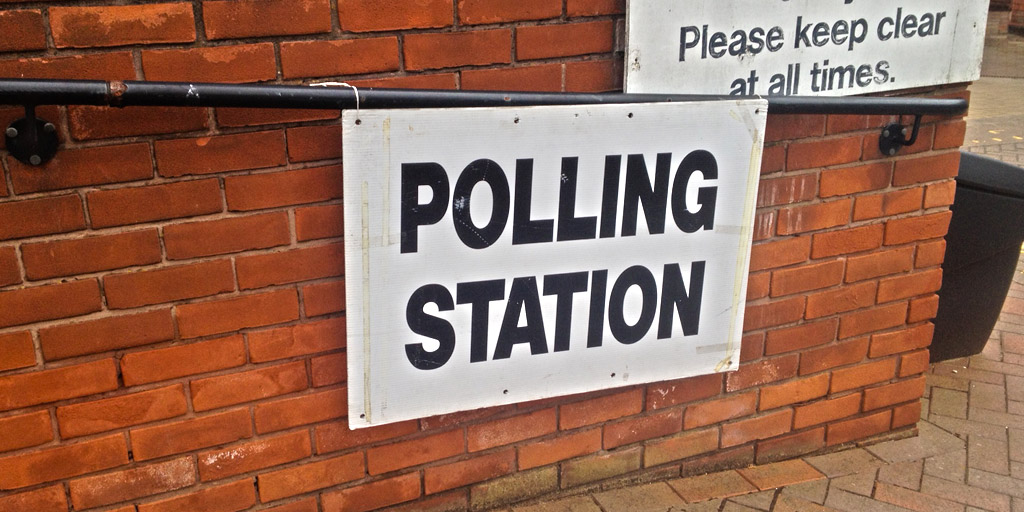 — Updated at 10am on August 2, correcting some inaccuracies regarding the polling boundaries and count location.
On Thursday, August 2, some city residents will have the chance to vote for a new councillor for the Lincoln East seat.
The seat became vacant when the former holder, Conservative Reverend Sara Cliff, was revealed to have been paid £23,000 for attending just 19 council meetings.
The Lincolnshire Echo reported that she moved to Cambridgeshire after taking the job. Her appearances within the county decreased soon after.
Concerns were raised that she had not spent any of the £2,000 community allowance on projects or schemes within her constituency.
On June 18, she released a statement to the newspaper saying that she had resigned.
"While I did feel willing and able to carry on representing the people of Lincoln East, in view of the unwarranted hostility in the press, I am clear that this action is in the best interests of the Methodist church, the county council and my own family," she explained.
Cliff added that her £2,000 fund had been given to St Barnabas Hospice.
The following day, the Lincoln Trade Unionist and Socialist Coalition's Nick Parker formally called for a by-election to find a new councillor. In keeping with the rules, he handed in his request to the County Council and had it signed by two residents.
An election was announced at the start of July, with the date set for August 2.
Do you live in Lincoln East?
Lincoln East is a County Council area that is outlined in the map below. The corner map shows the current political make up of the County Council.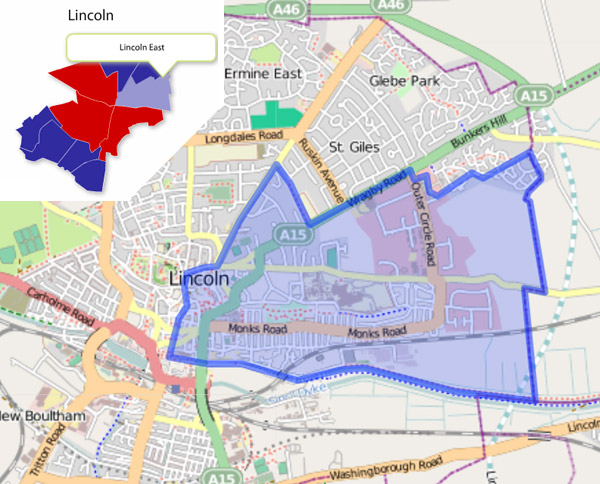 Where you can vote
The following polling stations fall under the Lincoln East boundaries and are covered by the City of Lincoln Council. The majority of them are in the Abbey Ward. If you live near any of these stations, you may be eligible to vote in the by-election.
St Peter In Eastgate Church, Eastgate LINCOLN LN2 4AA
Croft Street Community Centre, Croft Street LINCOLN LN2 5AX
Monks Abbey County Primary School, Monks Road LINCOLN LN2 5PF
Tag Office, Rear Of Roman Pavement Shops LINCOLN LN2 5RD
Lincoln Hospital Sports & Social Club, St Anne's Road LINCOLN LN2 5RA
The Pavilion – Opposite Venables Way, Carlton Boulevard LINCOLN LN2 4WJ
Trinity United Reformed Church, Garmston Street LINCOLN LN2 1HZ
Polls close at 10pm. The Lincolnite will be at the vote count at St Peter in Eastgate Church on Thursday evening to bring you the results.
---
The candidates
Each of the candidates has answered a series of questions asked by The Lincolnite. We picked through their responses and have reproduced some of their comments that best represent their views.
---
Simon Parr (Conservative)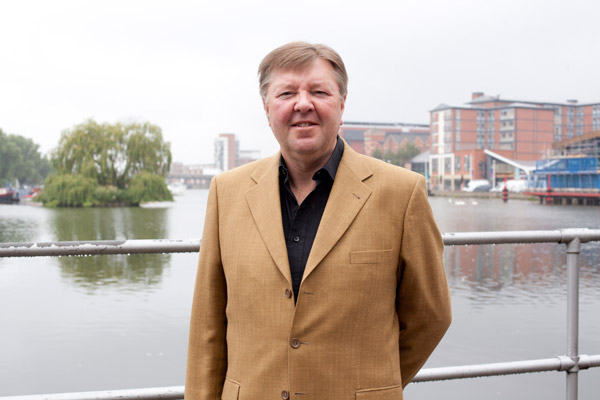 A 55-year-old, married, mature Politics and International Relations student at the University of Lincoln.
What makes you different to the other candidates?
What other candidates aims and views are, and how they say they will tackle the issues in Lincoln East , I am not able to say. I believe I am the right candidate for Lincoln East because I am energetic, tenacious and would be a good negotiator on behalf of residents. I have a broad experience in business, employment, community issues, and volunteering, and would be privileged to represent Lincoln East.
How will you deal with crime and anti-social behaviour in Lincoln East?
Crime can only be successfully tackled when the community and the police work more closely together. My strategy would be to encourage and facilitate ever closer cooperation by building more confidence through my regular involvement with the existing residents forums. I would ensure that there is increasing feedback from the police and other agencies, including the sharing information, of benefit to all. In addition, I would want to constantly update my local knowledge by regularly speaking with and walking the division with the PCSOs.
What is missing from Lincoln East and how would you include it?
The main thing that seems to be missing from Lincoln East is a unified community voice from the various forums representing many diverse groups of people who live here. I would want to act as a conduit for these groups, so that issues important to all are put to the relevant agencies, and to ensure that residents receive answers to their problems. Despite the fact that our modern world is very interconnected, individual residents can feel very isolated and unable to raise and challenge some of the issues that effect them.
---
Elliott Fountain (English Democrats)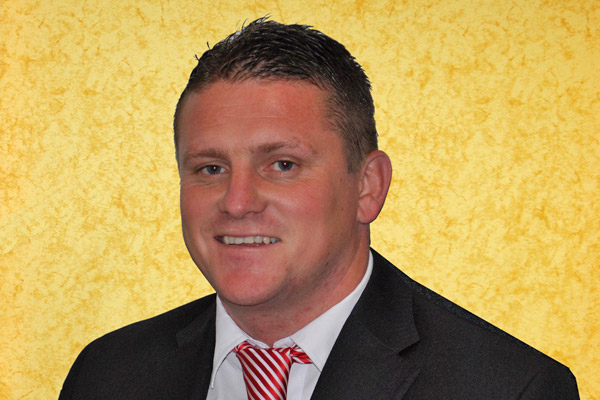 A 33-year-old, single, entrepreneur.
What makes you different to the other candidates in Lincoln East?
I am young, owned my own businesses and lived in the Lincoln East ward at Baggholme Road before. I was the first elected English Democrat Councillor in the country and I am the only candidate one who stands up for English people, also I will give all my allowance to youths to start businesses if elected.
Also I am the only candidate who is also running for the high profile position of Police and Crime Commissioner in November, I bring a new dimension to politics rather than the same old same old people who run and just want to top up their pensions.
How will you deal with crime and anti-social behaviour in Lincoln East?
The problem with Lincoln East like many other places is drug addicts, (drug addicts should be locked up until they become clean). I have a zero zolerance policy on all crime and believe that criminals should be given much harsher punishments, all prisons should be a lot tougher, as well and not like holiday camps.
The anti social behavior problems should be dealt with by throwing tenants out of houses faster, whether council or private tenants. Lincoln prison should be expanded but the cells should be hard cells, lock more criminals up and lock them up for longer, bring back death penalty for pedophiles, rapists and serial killers, deport all foreign criminals, and do police checks on ones already here or wish to come here.
What is missing from East Lincoln and how would you include it?
I believe the bypass will bring great opportunities and developments for Lincoln East, a new gym with swimming pool should be included and more help given to help local businesses, there should be more activities for youths and to help them to start businesses and enterprises.
A small casino would be a good idea for that area, or a poker hall for all people of Lincolnshire. I think sport , business and education can help all people in this area, a third generation football pitch could be brought to the area, or even Lincoln City Football Club could have new football ground built within the bypass boundary and get into the Premier League within 10 years.
---
Robin Renshaw (Labour)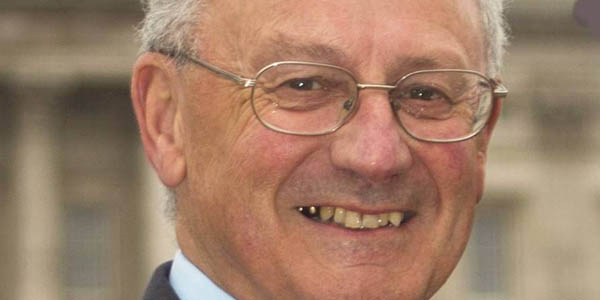 A 71-year-old, married, retiree who works part time in school IT departments. He represented Lincoln East before being ousted by Reverend Cliff in 2009.
What makes you different to the other candidates?
As a former County Councillor, I will not require time to settle in and will be able to get stuck into the large backlog of community work and support left by the previous councillor. I will work to regain the lost confidence and trust of the community in the County Council.
How will you deal with crime and anti-social behaviour in Lincoln East?
I will report to and attend Community Group Meetings, Monks Road Neighbourhood Initiative, SETRA, Abbey Access, Tag, Police Panel etc to ensure that I am up to speed with the current status. I will work with these groups and the city councillors towards reducing crime and anti-social behaviour and also the fear of such behaviour.
What is missing from Lincoln East and how would you include it?
Employment opportunities particularly within walking/cycling distance. I will work with the City Councillors to improve the situation by encouraging and attracting new businesses to the city and encourage start ups from local entrepreneurs. There is a lack of Lincoln taking advantage of its proximity to the Humber area, which will be a hub of future new business in Renewable Energy servicing, and manufacture of support products.
---
John Bishop (Liberal Democrats)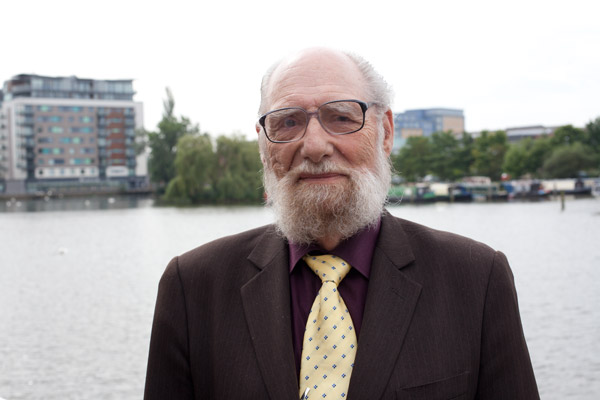 A 75-year-old, married, retired former councillor.
What makes you different to the other candidates?
For a start, I have lived through the horrors of the last war albeit not in England. I lived through oppression by the Soviet Union, until the 1956 uprising. Because of this, the right to freedom and freedom of speech for everyone is very important to me.
With experience, I have learned to listen and due to the Liberal Democrats, be able to voice, vote and fight for the best proposition for all the people I represent, regardless of its source.
How will you deal with crime and anti-social behaviour in Lincoln East?
I believe education, discipline and enforcement, in that order is the key. Unfortunately, due to circumstances we have to start with enforcement but there is no reason why it should not include re-education to try to reduce the chances of committing the same crime again and not as a soft option.
Supporting and, when needed, criticising the police to ensure their actions are transparent.
What is missing from Lincoln East and how would you include it?
The feeling that they are part of the same community. By fighting to eradicate substandard living conditions wherever it is possible and as soon as it is possible. This is not a quick fix solution but one which is worth aspiring to, until it is achieved.
---
Nick Parker (Trade Union and Socialist Coalition)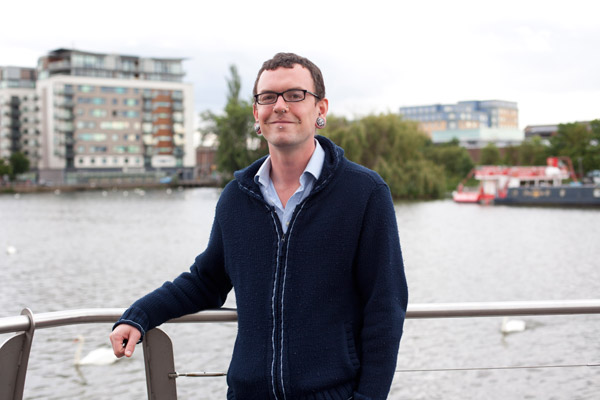 A 27-year-old, public sector call center worker in a relationship.
What makes you different to the other candidates?
I'm the only candidate standing for Lincoln East who opposes all cuts in jobs, pay and public services. I'm a trade unionist for the PCS union and Lincoln TUC. I've fought hard to stop the cuts made by the Tory County Council and the Con-Dem Government. On November 30th, during the pensions strike, I helped to organise the biggest demonstration in Lincoln since 1989.
I'm the only candidate who lives in Lincoln East. After the do-nothing Tory Councillor quit amid an expenses scandal, I forced the by-election by handing in a request signed by local residents to the County Council.
How will you deal with crime and anti-social behaviour in Lincoln East?
I oppose the closure of Lincoln Police Station. The G4S cowboys should never have been allowed to take over Lincolnshire Police. I support a mass community and union campaign to demand a publicly owned and democratically-controlled justice system. I will fight against cuts so that young people in Lincoln East have a future.
Crime and anti-social behaviour are made worse by unemployment, lack of community facilities, and poor access to education. As a TUSC candidate, I call on the Government to provide the County Council with the funds to invest in
jobs, community and youth facilities, and free education.
What is missing from Lincoln East and how would you include it?
One in ten Lincoln East residents are on the dole. Our community needs investment in decent jobs and public services. I was proud to have been involved in supporting the student protests in the Autumn of 2010. Lincoln College is in Lincoln East. TUSC policy is to fight for the County Council to continue to pay the Education Maintenance Allowance to college students.
---
Pat Nurse (UK Independence Party)
A 52-year-old, married, freelance journalist.
What makes you different to the other candidates?
I have lived in Lincoln and the surrounding district almost all of my life, I have friends in the ward and spend much time there. I wouldn't promise to give away cash for votes that we don't have but I would look at the budget and see where waste could be trimmed and funding directed to areas where it is needed most. I am against the EU because I don't believe that Lincoln gets value for money and I would fight any EU or national directive that has negative local relevance.
How will you deal with crime and anti-social behaviour in Lincoln East?
I would look more towards inclusion than punitive measures to instil a sense of responsibility and pride in young people who engage in anti-social behaviour. If they were to be encouraged to get involved in creating a public area that they could use, such as a skate park and community garden, then they are less likely to want to damage it.
As drug addiction is a leading cause of crime, there needs to be an approach to deal with this. Perhaps a center where people can drop in, discuss their addictions and get help without fear of judgement.
What is missing from Lincoln East and how would you include it?
The relatively new Allenby estate, where there is unbuilt land, could be transformed into a community garden where the community, young, old, mothers and children, and teenagers, could come together in grassed and gardened areas and with the addition of a much desired skate park this would give the youth somewhere to go and an interest to keep them from hanging around on street corners or getting drunk for want of something better to do.
The park on the Tower Estate could also be vastly improved for the families that live at that end of the ward.
---