August 15, 2012 5.12 pm
This story is over 116 months old
Funding shortfall means Lincoln Live screen will not air Paralympics
No screen: The Lincoln Live big screen in Cornhill will not air the Paralympics due to funding restrictions.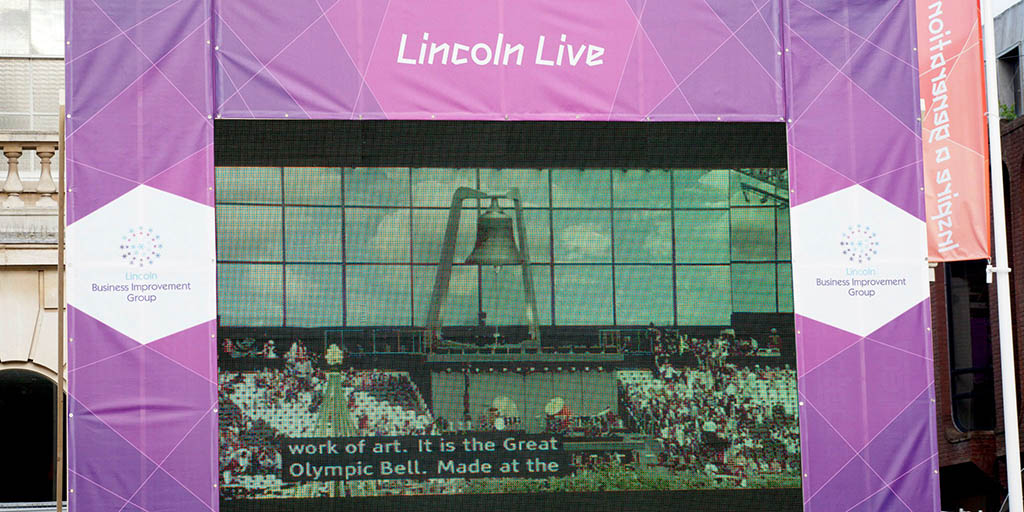 Lincoln BIG's Olympics live screen has already been dismantled, despite the upcoming Paralympic Games, due to lack of funding.
Over the Olympic fortnight, over 20,000 people sat down or watched London 2012 events on the public screen in Cornhill.
However, a lack of funding, which would go towards London 2012 branding rules, powering the four by three meter screen, and renting the area from the City of Lincoln Council has led to the screen not showing the Paralympic fortnight.
The screen would cost Lincoln BIG £1,000 per day to keep running. Due to the Olympic branding rules, Lincoln BIG cannot raise money through sponsorship to offset the cost.
Lincoln BIG's Matt Corrigan said: "We were really delighted with the big screen and the way that it worked, this was a big outlay for us and the first time that we have tried something of this nature in Lincoln, we recorded about 20,000 people taking time out to watch the Olympics on the big a screen, as opposed to simply walking past it.
"I'm afraid with the Paralympics it is simply a question of cost, Lincoln BIG would have loved to have screened the Paralympics as well but finding the cash to hire the screen for the Olympics was difficult enough.
"We simply couldn't afford to commit to pay for the screen for the Paralympics as well as carrying out all of our other activities to promote the city centre this year.
"We will certainly be looking at bringing back the screen for other events in the future if our funding allows."