In pictures: University of Lincoln's new Art, Architecture & Design building
New building: Here's how the University of Lincoln's new AAD building will look like, including all the details.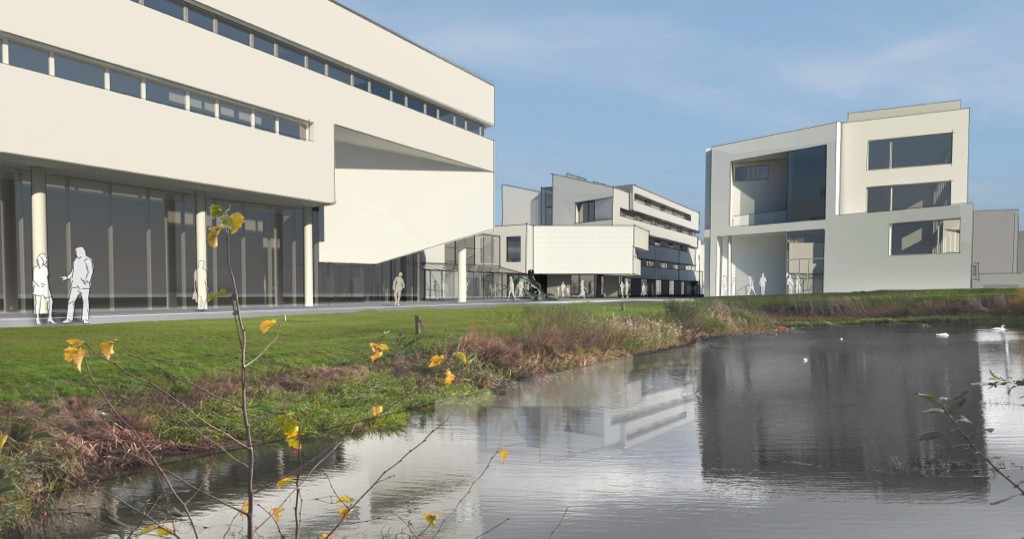 Work has started on a new building for the University of Lincoln's School of Art and Design, behind the new Engineering Hub on the Brayford campus.
The building is expected to open in summer 2013, and will incorporate a sculpture terrace and public gallery.
It will also include a low level section that maintains the uninterrupted views of Lincoln Cathedral from Tritton Road.
Sitting between the Architecture Building and the new School of Engineering, it will be a new home for courses including Fine Art, Graphic Design, Fashion Studies and Illustration which are currently spread out in locations across the city.
The four-storey building will include classrooms and seminar spaces, open plan studios, smaller studios, computer suites and staff office space.
Preparatory work started in July, ready for the start of construction.
Fencing has been erected around the consruction site (the former Harrison House site, adjacent to the existing Architecture building).
A site compound for the main contractor has been established on a gravel area next to the main campus entrance off Ropewalk.
Construction of the new building itself is due to begin during the week starting August 13, and is expected to last into July 2013.
Reconfiguration works within the existing Architecture Building will also get underway in mid-August and will last until the start of the January 2013 term.
Art and Design students currently located at the University's Cathedral Campus are due to move into the new building on the Brayford Campus for the start of the 2013/14 academic year.
University of Lincoln spokesman Ian Richards said: "Using the new gallery and sculpture terrace spaces, we hope to create an exciting programme of events showcasing work by local and international artists that will attract and engage the public and contribute to Lincoln's growing arts scene."