Lincoln real ale pub named best in Lincolnshire
Winning ales: Strugglers Inn in Lincoln was crowned Lincolnshire's best pub by CAMRA, the Campaign for Real Ale.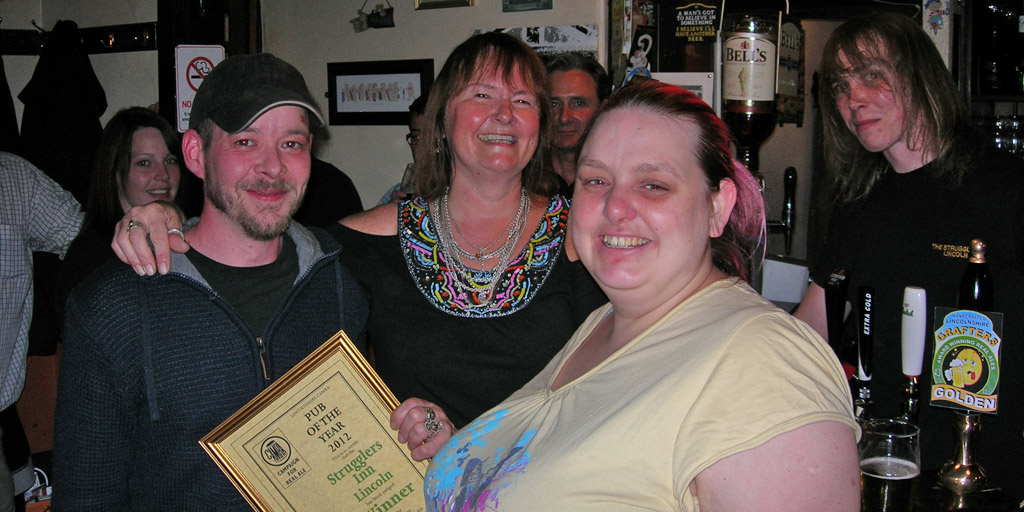 Strugglers Inn landlady Anna (centre back) celebrates the award with members of her bar staff
For the second time in three years, the Strugglers Inn in Lincoln was crowned the county's best pub by CAMRA, the Campaign for Real Ale.
This year, landlady Anna has extended the beer range by removing keg taps and installing an extra handpump.
The pub in Westgate was packed for the presentation evening last week, when Anna put on a buffet of traditional Lincolnshire fare.
One of the beers on offer had been specially produced for the occasion by Welbeck Abbey Brewery.
The Strugglers now goes forward to the East Midlands round, where it will be up against the best pubs from Derbyshire, Nottinghamshire, Leicestershire, Rutland and Northamptonshire.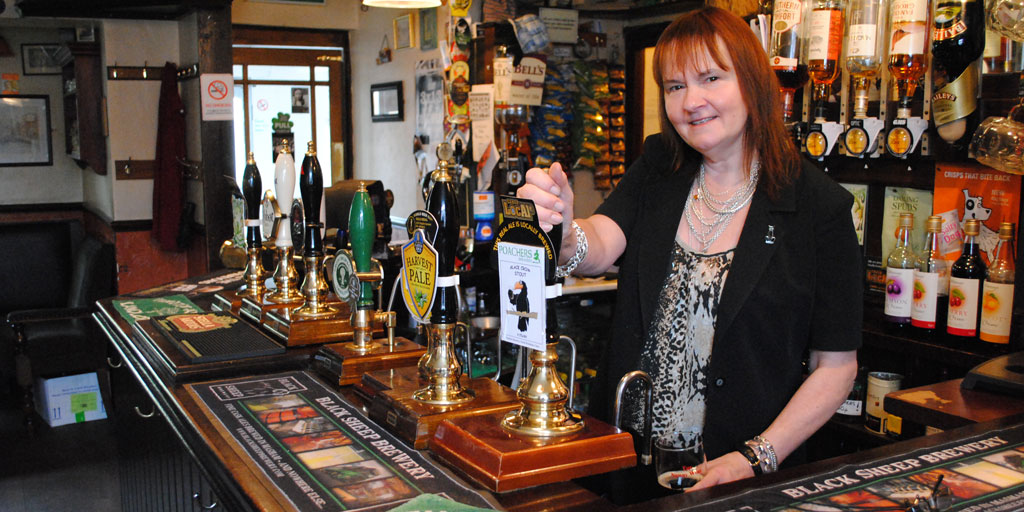 Landlady Anna, who doesn't use a surname, worked as a landlady in Lincoln for 25 years and feels a good choice of beer and friendly regulars make a great pub.
A vote by local Campaign For Real Ale members started the selection process before four judges chose the winner on the quality of beer, atmosphere, service, community focus and value for money.