August 31, 2012 9.09 am
This story is over 135 months old
Mayoral Medal heroes: Bev Smith
Mayoral Medals: Bev Smith has run a youth group in the Abbey Ward for five years, and in that time has helped reduced crime in the area.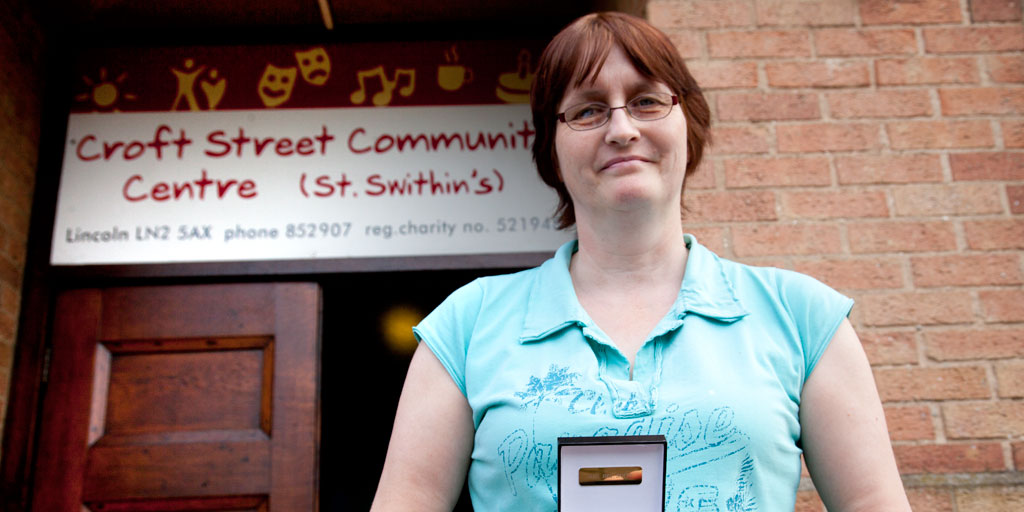 — The Mayoral Medals series introduces you to the six inspirational people who won the award this year, chosen by the Right Worshipful Mayor of Lincoln. More stories from this series.
---
Bev Smith was awarded the medal for her work with Abbey Youthie, where she helped to get 50 people off the streets and engaged in useful activities.
Abbey Ward has some of the highest rates of crime and anti-social behavior in Lincoln. However, since the increased introduction of community-based projects, Abbey Ward has seen a 40% drop in burglaries.
She said: "It was great to achieve the award, it has given me more determination to continue to support and encourage positivity in my community.
"Although I was flattered to receive the award, there is a lot of hard work carried out at Abbey Youthie by many individuals, that shouldn't go unnoticed. We work very much as a team.
Abbey Youthie, a voluntary-run youth club on the corner of Croft Street in Lincoln, offers a wide range of sports and fun activities for young people, including arts and crafts, electronic entertainment, indoor and outdoor games and a variety of popular children's sports.
"I've run Abbey Youthie for five years now. It offers a place for youngsters to go in the area. Here, people can access many facilities, which wouldn't be possible without the support of other groups such as Off the Bench. It's great that we have that support," said Bev.
"Kids can come here to play pool, table tennis, badminton and take part in arts and crafts. It's a great way to get young people involved in positive action."
On March 29th, Abbey Youthie held its Abbey Allstars Concert, an event supported by local youth groups to showcase the new skills and talents learnt by many of the young people to a 100-strong audience, such as singing, dancing and gymnastics.
The youth group has already shown that it encourages societal integration. Bev commented: "Around one-third of the young children that attend Abbey Youthie are Eastern European. It's very important that they feel part of our community and it's great that we can provide that."
For more information about the activities on offer at Abbey Youthie, or to learn more about the youth engagement programme, contact Bev Smith on 07988 229720.
Photo: Joshua Potter for The Lincolnite