Mayoral Medal heroes: Josephine Gadd
Mayoral Medal: Josephine Gadd served under various capacities with the Lincoln Symphony Orchestra for the last 40 years.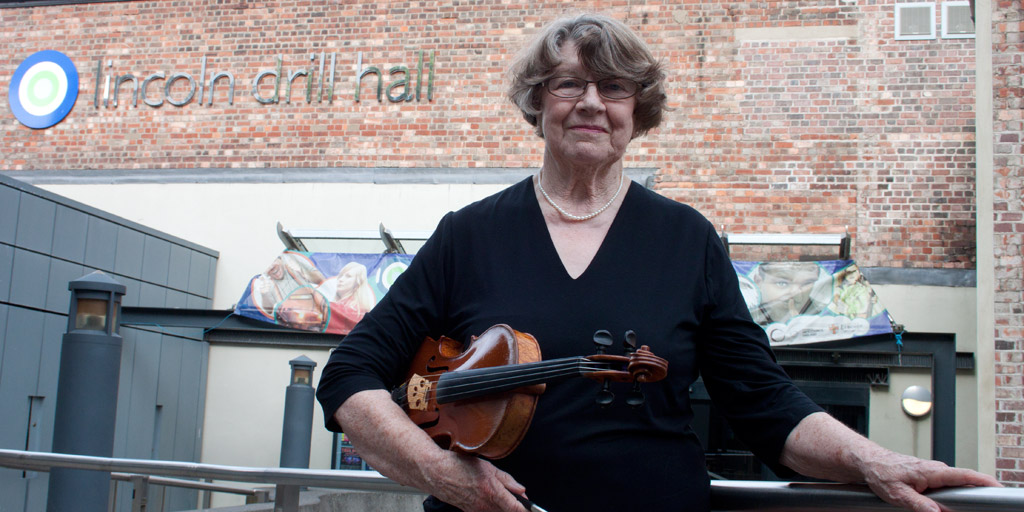 — The Mayoral Medals series introduces you to the six inspirational people who won the award this year, chosen by the Right Worshipful Mayor of Lincoln. More stories from this series.
---
Local musician Josephine Gadd has served under various capacities with the Lincoln Symphony Orchestra for the last 40 years.
She was awarded the medal for her many years of devoted service to the musical ensemble and for her continued efforts to inspire a younger generation of musical talent in the city.
Josephine said: "Having seen some of the very good causes that warrant this medal, I couldn't imagine that I'd receive it for something that I had done for nearly sixty years. "
"I am very grateful to my parents for giving me the opportunity to learn the violin and also to my husband and family for their support over the many years that I have been playing.  
"My husband, incidentally, bought me the viola for a Christmas present about 20 years ago, so that inspired me to learn to play that instrument."
Josephine has worked on a variety of musical performances over the years, and much of the proceeds from each performance have gone toward aiding a number of national and local charities. The experience, she said, proved a rewarding creative outlet for her musical ambitions.
"With this orchestra, we strive to bring good music to the public and like myself, attending concerts when quite young (about 10 to 12 years) can hopefully inspire young people to start learning how to play an instrument, which can give a lot of pleasure in later life," she said.
The Lincoln Symphony Orchestra performs three concerts each year and also helped to raise £92,000 in support of the Help for Heroes organisation back in January 2011, with a special performance in the Epic Centre at Lincolnshire Showground. The group also celebrated its 125th anniversary the same year, hosting a special concert in recognition of the orchestra's extensive history in Lincoln.
"From this orchestra, four of us formed a string quartet; we played for 10 years, visiting care homes and schools, which we felt was very rewarding. I would like to carry on playing with both orchestras as long as I can, I can't imagine not doing so," said Josephine.
She added: "I think the Mayoral Medal tradition is an excellent idea for bringing some very hard-working people to the public eye. Not many people realise what dedication is put into many organisations by most of the recipients and before the scheme began this was often unrecognised. I hope it continues for many years."
For more information about the Lincoln Symphony Orchestra, including upcoming performances, see their website.
Photo: Joshua Potter for The Lincolnite