August 8, 2012 2.12 pm
This story is over 135 months old
New proposals for 120 student rooms in Lincoln
More student housing: A developer is proposing to build a block of flats for students on the former Bacon Factory land.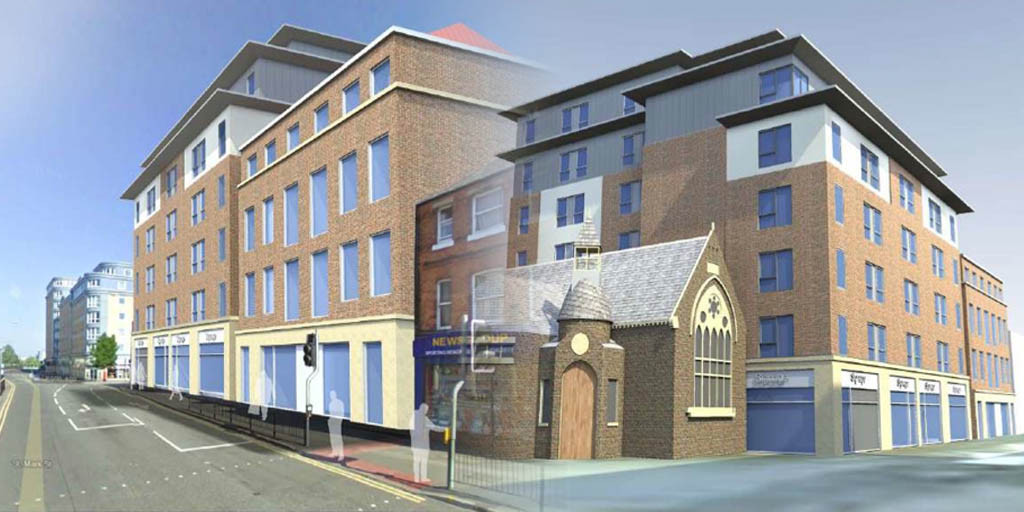 Plans to build a seven-storey student accommodation building in central Lincoln are now being put through the Planning Committee.
The plans from Studeos Contracts Ltd propose a 120-bedroom student block of 50 flats to be built on disused land on St Mark's Street, next to the Junxion.
The land sits between the St Mark's Church Hall (housing the RSPCA) and the Eskimoo milkshake shop.
The former Bacon Factory, which once stood in the gap, was demolished in 2010 and received planning permission for a six-storey building for student housing in 2011.
Now, the developers are proposing an extra floor to the plans.
The six and seventh floor are placed further back in the building, to avoid impact on the street below.
The ground floor will house a coffee shop, with services such as plant room, bin storage and other operational facilities at the rear of the building.
The pavement in front of the building will even allow for the road to be widened on completion of the East West Link Road proposal.
Additionally, the building will extend over the unit currently occupied by Eskimoo. The RSPCA building will remain intact, flush with the new building.
However, a number of comments have been raised from nearby businesses and residents, commenting that the height could dwarf other buildings in the area, particularly the RSPCA building.
After a site visit on July 13, planners recommended that the application be granted, provided the applicant delivers more details regarding the different materials used, levels, cycle storage and shop front areas.
The plans will be put in front of the Planning Committee on August 15 at City Hall.