September 17, 2012 10.06 am
This story is over 117 months old
In pictures: RAF Waddington celebrate Freedom of the City
Freedom parade: Squadrons from RAF Waddington paraded through uphill Lincoln as part of Freedom of the City and Battle of Britain remembrance.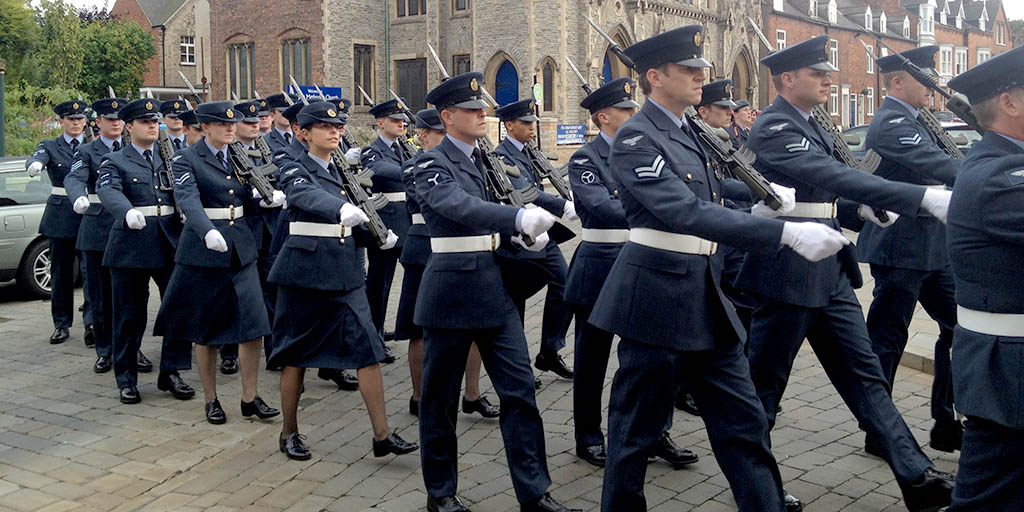 Hundreds lined the streets along Bailgate on September 16 as Royal Air Force squadrons paraded through uphill Lincoln to commemorate Freedom of the City and the Battle of Britain.
Sunday marked 53 years since RAF Waddington was granted the Freedom of the City — this honour traditionally meant to military organisations could enter the city "with drums beating, colours flying and bayonets fixed".
It is the mark of a good relationship between a station and the city and its population.
The parade started just after 4pm once a memorial service at Lincoln Cathedral finished, beginning at Deans Yard and ending in Lilycrap Court on Chapel Lane.
Around 70 personnel from RAF Waddington and cadets will parade two armed flights with bayonets fixed, plus the Standards of 14, 8, 5(AC), 51 and 54(R) Squadron on display.
The Band of the Royal Air Force College Cranwell, led by parade, with Parade Commander Squadron Leader Liz Brassington (34).
During the parade, a Spitfire circled around the cathedral twice.