September 18, 2012 12.40 pm
This story is over 117 months old
Lincoln dealing with 'overwhelming' cat crisis
Fears for felines: The RSPCA are urging residents to help care for cats due to the huge amount currently in care.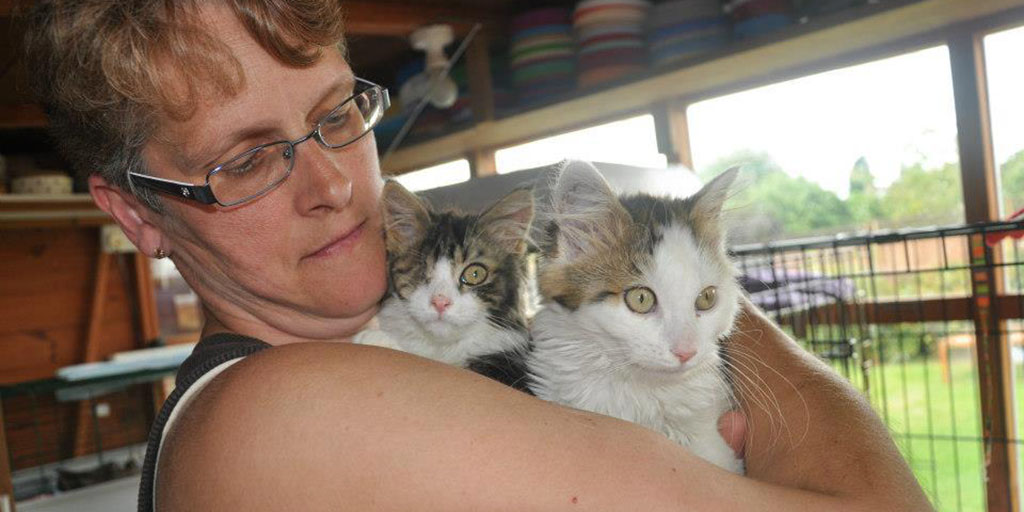 The RSPCA said they are dealing with a cat crisis across the country due to the rising number of unwanted cats in their care.
In the Lincoln branch alone, there are 115 cats in care, leaving the charity unable to physically and financially take on any more cats in the area.
In a statement, the branch said: "We are currently, substantially over our numbers with cats. We are full to overflowing and cannot fit any more cats in or afford to take anymore on at present.
"We are totally self funded as a branch and receive no government funding or funding from head office.
"We are very sorry that at this time we are unable to help members of the public."
At the same time last year, the branch had 103 cats in its care. This year it has taken in 209 cats already.
The problem is reflected all around the county and the UK, and there are a variety reasons for the unprecedented rise.
In Lincoln, the charity says the main issue is people not getting their cats neutered, so females are going the the branch pregnant and giving birth to more cats in need of homes.
Other examples include owners no longer wanting to care for them due to vet bills. One example is Bertrum (pictured), who went in with his brother, Bob, after his owner refused to treat an eye problem.
This led to the eye being removed, but he is now looking for a new home with Bob.
Cats are also dumped in boxes outside the centres or on the street, or owners call up after finding their cat is pregnant and don't know what to do with the kittens.
Rehoming efforts
The RSPCA is calling on residents to help them rehome some of the felines in care, as even fosters and temporary homes are struggling to take in more.
Paul Williams, RSPCA Animal Welfare Manager for the East region, said: "No matter which RSPCA branch or centre you speak to, in no matter what part of the region, they all say the same: they are dealing with a cat crisis and it is getting worse.
"The problem just seems to be growing and growing, now we are at a breaking point and many RSPCA venues are struggling to cope. It is simply that more injured and abandoned cats are coming into RSPCA care than are going out.
"It is really sad because these problems could be avoided if owners just acted responsibly.
"The RSPCA like other charities, needs help from the public – so please if anyone is thinking about taking on a cat, come to the RSPCA first – we have literally hundreds looking for new homes and a second chance."
The RSPCA are also looking for people to become fosterers for cats, meaning they only have to provide a temporary home for a cat until a suitable forever home is found.
Donations are also always welcome to go towards upkeep and vet bills.
Rehoming a cats and kitten from Lincoln RSPCA costs £40, which includes neutering, flea'd and worming, and any veterinary treatment the cat had whilst in care.
To get more information on fostering or taking in a cat permanently in Lincoln, call Karen on 01522 889372.