September 13, 2012 12.54 pm
This story is over 117 months old
RAF to parade in uphill Lincoln
Celebration: Members of RAF Waddington will be parading through the streets of Lincoln to mark Freedom of the City and the Battle of Britain.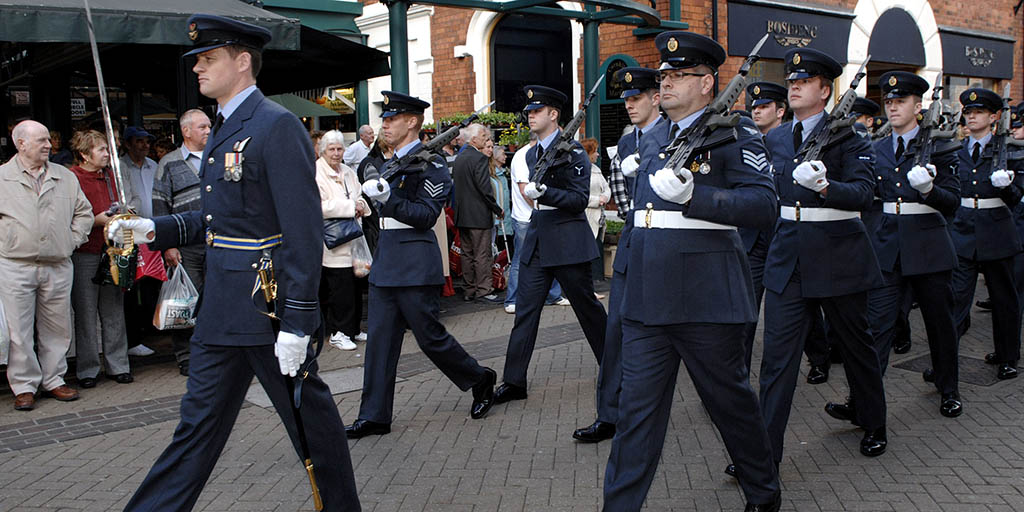 A number of Royal Air Force squadrons will parade in Lincoln on Sunday to commemorate Freedom of the City and the Battle of Britain.
Sunday, September 16, marks 53 years since RAF Waddington was granted the Freedom of the City — this honour traditionally meant to military organisations could enter the city "with drums beating, colours flying and bayonets fixed".
The parade will start at the Deans Yard at Lincoln Cathedral at 4.10pm and continues through the Bailgate, into Castle Square.
It is also a mark of a good relationship between a station and the city and its population.
Around 70 personnel from RAF Waddington will parade two armed flights with bayonets fixed, plus the Standards of 14, 8, 5(AC), 51 and 54(R) Squadron on display.
A memorial service for the Battle of Britain will also take place at Lincoln Cathedral.
Accompanied with the Band of the Royal Air Force College Cranwell, the parade will be led by Parade Commander Squadron Leader Liz Brassington (34) and will march through the city.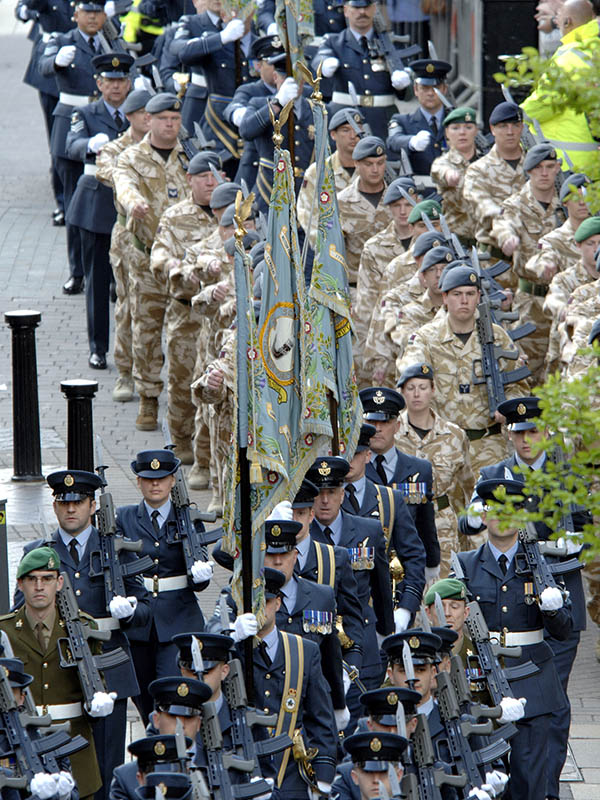 Participants have been practicing with Station Warrant Officer John Massey, who is well known for his high standards.
The parade is the first since 2010, as the 2011 march was cancelled due to commitments in Afghanistan and Libya.
Squadron Leader Liz Brassington said: "This is a very special day for RAF Waddington personnel for two reasons.
"Firstly, we are here to honour the British and Allied forces that fought and died during the Battle of Britain and to recognise all the men and women who continue to serve in the Armed Forces today.
"Secondly we're immensely proud to be back exercising our Freedom of the City; an honour which cements the bond that exists between RAF Waddington and the people of Lincoln."
Flight Lieutenant Caroline Bain (37) will also be taking part in the parade, but she will be leaving the RAF shortly after nine years in the service.
She said: "I will be leading one of two flights which form the Freedom Parade.
"This will be my last official duty before leaving the Royal Air Force and it's a real honour and privilege to be able to be parade with my colleagues against the backdrop of Lincoln Cathedral."
The commemorative service starts at 3pm in Lincoln Cathedral, and will feature readings from James 3: 13-18, Luke 14: 25-35.
Source: RAF Waddington