October 29, 2012 10.18 am
This story is over 132 months old
Bank on Halloween for marketing success
Join Halloween: Ed Willmott looks at his favourite Halloween marketing stunts and explains how local businesses can take advantage too.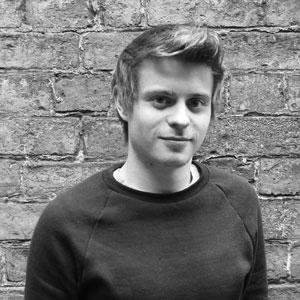 This week strange and spooky ghosts and ghouls will flood the streets of Lincoln, for October's biggest national holiday.
With hundreds of families from across the county set to brave the cold autumn evening for trick or treating, Halloween is sure to be lots of fun for all the family.
In fact, with over £250m spent on decorations, costumes and parties each year, Halloween is quickly becoming one of the UK's biggest holidays.
However, Halloween doesn't have to be exclusive to just children. If you can look past the excitement, sweets, parties and pumpkins, the marketing possibilities are endless.
It's no surprise that some of the UK's leading brands are investing in Halloween campaigns – Topshop's 'Trick or Tweet' social media strategy, Google's spooky doodles and even Gregg's Halloween themed viral adverts have all embraced the spooky spirit, but hooking on to national holidays doesn't have to be expensive, and can be a new and exciting way to engage with your customers.
Allowing you to tap in to exactly what's hot and current, integrating your marketing activity with annual events and holidays is a powerful business tool. From Christmas festivities to Easter excitement, a few simple ideas can go a long way.
A number of local companies have already embraced Halloween themes, from the Waterstones Witches, the RSPCA dog fancy dress competition and even here at Lava, with our online pumpkin carving Hallo'win competition.
With greater brand awareness, customer interest and increased online engagement, these simple tactics can provide huge business benefits and demonstrate a creative difference to competitors.
However, choosing the right tactic for your business is often a tricky decision. To make the process a little simpler, I've put together my favourite Halloween stunts and marketing campaigns, as well as ideas to tailor these tactics to your own business.
Dermablend Professional – Go Beyond The Cover
In the run up to Halloween 2011, the professional make-up brand Dermablend released a highly successful viral video clip, promoting their expert range of products.
Featuring 'Zombie Boy' – a Canadian model almost completely covered in tattoos, the video showed the Dermablend products seamlessly concealing his body, which is tattooed from head to toe.
Although recreating this unique video would be no easy feat, viral clips are a simple and cost-effective marketing tactic, which can easily be used by any organisation or brand.
Why not read my top tips for creating viral videos, to get you started in the world of corporate production.
Topshop – Trick Or Tweet
To increase online engagement, the international fashion retailer is inviting fans to tweet Halloween tips or a picture of their Halloween outfit with the hashtag #TrickorTweet.
In a number of stores, customers can also present their tweets in return for cosmetic items. The tweets judged the best each day will be rewarded with £100 gift cards.
This creative approach to social media, using simple tactics to reward customers, has seen sales soar.
Does your business use social media to interact with customers? Can you provide a giveaway or promotion over the Halloween week? This simple tactic is sure to increase engagement with your brand.
Tango – Sponsors of Halloween
With a complete packaging redesign for just a few weeks in 2010, the soft drink manufacturer introduced a campaign to 'sponsor' Halloween.
Playing on the soft drinks brand's tongue-in-cheek advertising approach, the campaign was a fantastic success with consumers, despite being a simple idea.
Why not sponsor a local event, linking your own company into the holiday spirit. There's loads going on over the next week, so why not show your local support and explore a new marketing idea at the same time!
Greggs – "Britain prepare for zombies: only humans allowed"
Using a whole host of viral videos and online engagement tactics, Greggs enlisted the help of five zombies in a digital campaign to promote its Halloween range.
Supported by 14 sampling events across the UK for the retailer's range of "pumpkin doughnuts" and "spooky ringbuns", the campaign increased online engagement and shop sales dramatically.
Do you have a range of products for Halloween? Could you introduce a new product or limited edition design for the period? By giving customers something different and creative, you can keep them interested and generate buzz throughout Halloween.
Gocompare.com – Headless Adverts
Price comparison site Gocompare.com looked towards a special Halloween TV advert to further enforce the brand's creative and fun personality.
The 'Ghost Appearance' ad ran for a short period in the run up to Halloween 2011, and helped to put the Go Compare brand in the minds of consumers.
Why not theme your own adverts to fit with national holidays, events and even seasons? If it's something that your consumers are talking about, doing something a little creative will help to keep their attention and interest.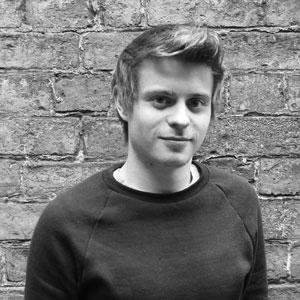 Ed Willmott is a PR executive at Lava, an award-winning marketing communications agency in Lincoln. He is a B2B comms specialist, as well as a published academic. Ed has a first class PR degree from the University of Lincoln and previously worked as a freelance for the NHS, Nestle and the BBC.