October 24, 2012 11.42 am
This story is over 116 months old
BBC to air science documentary by Lincoln professor
Science documentary: A visiting professor of the University of Lincoln will have his documentary about the Voyager aired on BBC.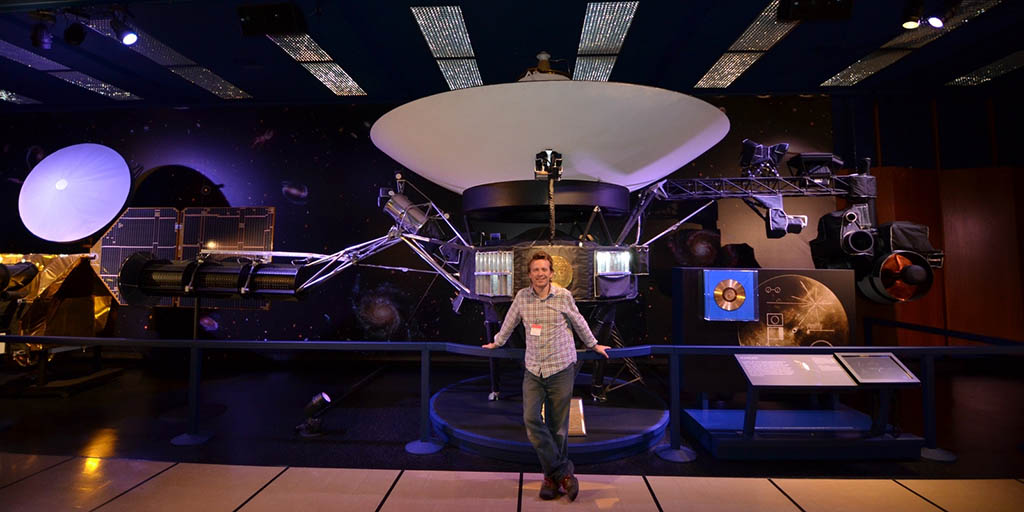 A film documentary by a University of Lincoln visiting professor will be shown on BBC Four on Wednesday night, looking at the story behind on of NASA's many successful spacecrafts.
Voyager: to the final frontier by Dr Chris Riley, Visiting Professor of Science and Media at the University of Lincoln, follows the story of NASA's Voyager spacecraft and its interstellar missions over the last 35 years.
The Voyager missions were the first manmade tool to bring back images of Saturn and Jupiter in 1977, and up to the present day gives us information on other solar systems billions of miles away from our own.
The two unmanned spacecrafts have the capacity to continue to serve NASA until 2025. After this point, it will no longer have the power to feed back information to Earth.
Interestingly, the Voyagers carry two phonograph 12-inch records, called "Golden Records". The time capsule-stlye records store music and images reflecting human culture, on the off-chance the floating craft ever finds intelligent life.
The documentary is presented by Dallas Campbell, better known for presenting science series Bang Goes the Theory.
Dr Riley said: "In a 1982 BBC radio interview [astronomer] Carl Sagan points out that these golden records will last for over 1,000 million years.
"That means they are likely to outlive the pyramids, they will outlive humans, and they might even outlive the Earth itself: they would become the only record of our existence. This makes them perhaps the most significant thing that we've ever accomplished as a species!"
The documentary also includes an interview with mathematician Michael Minovitch, who helped make the initial Voyager missions possible.
Riley hopes the documentary will make science more understandable and also help people take greater interest by celebrating such achievements.
He added: "The media can make a significant contribution to science by inspiring a new generation to be more science literate.
"The story of the Voyager missions is an incredible example of the things that humans are capable of, both as individuals and collectively. That's a theme of many of the most compelling stories that attract us as filmmakers or audiences, whether it's scientific breakthroughs or sporting achievements.
"The great thing about the course at Lincoln is that it's built around nurturing great storytellers. The students have that in their blood. Society would be much poorer without having people like this with the skill to tell an engaging tale."
Voyager: to the Final Frontier will be on BBC Four on October 24 at 9pm.