October 3, 2012 11.11 am
This story is over 133 months old
Lincoln's Muay Thai champions fight off national competition
Throwing punches: A Lincoln club for a Thai combat sport has done well in a nation Muay Thai competition.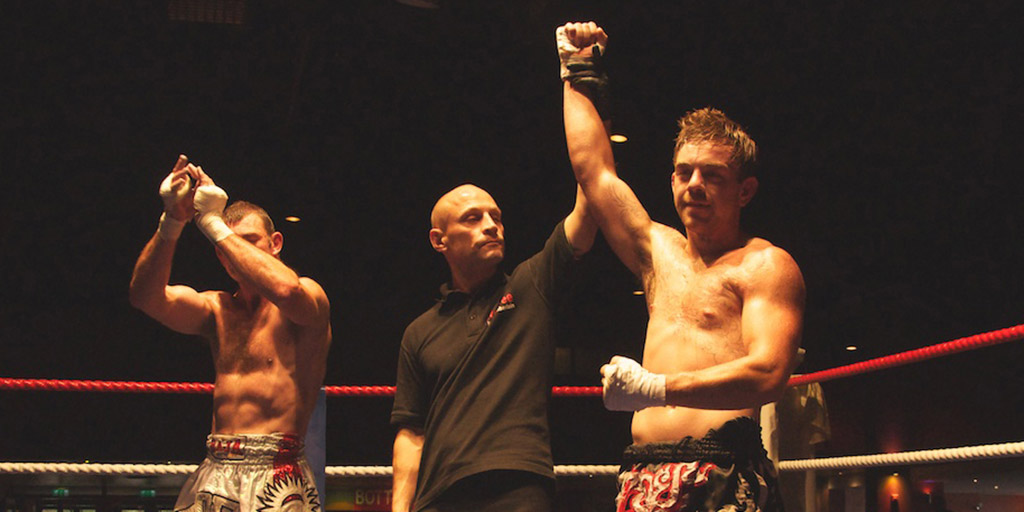 Lincoln's Chao Phraya Muay Thai fighter Max Skidmore wins in Birmingham
Fighters from a Lincoln Muay Thai academy won bouts in a national martial arts competition on Sunday.
Max Skidmore and James Bowen, from Chao Phraya Muay Thai on George Street, beat opposition from Birmingham and Oxford at Sunday September 30's Muay Thai Show in Birmingham Tower Ballroom.
Skidmore beat Birmingham K-Star Academy's Darren Sutton with knee strikes and body kicks, while Bowen maintained his undefeated record against Oxford Martial Arts Academy's Joe Lewis by using long range kicks and knees to the body.
The 16-man competition, which featured martial arts clubs from across the country, saw Muay Thai fighters take on their Kung Fu and Karate-trained rivals.
Fighters were paired up for one fight each based on their weight division and ability.
The Lincoln club have competed against K-Star Academy in 14 competitions, winning seven times.
Chao Phraya Muay Thai instructor, Leigh Edlin, said: "James and Max have impressed a lot of people with their talent and have added to Lincoln's continued success in the Muay Thai scene.
"They will now move on to their next opponent and try and develop their record."
Muay Thai, which originated in Thailand, is a combat sport similar to kickboxing which uses punches, kicks and clinches.
"I think they're both very talented and are very big prospects. In the event they fought against competitors who were highly decorated in the sport and they both really stood out to the crowd," added Leigh, a professional Muay Thai boxer in England and Thailand, who has over 23 years of martial arts experience.
"Hopefully this competition has built up their experience and help them as they move through the ranks."
Photos: John Carty Photography and Benni Eastside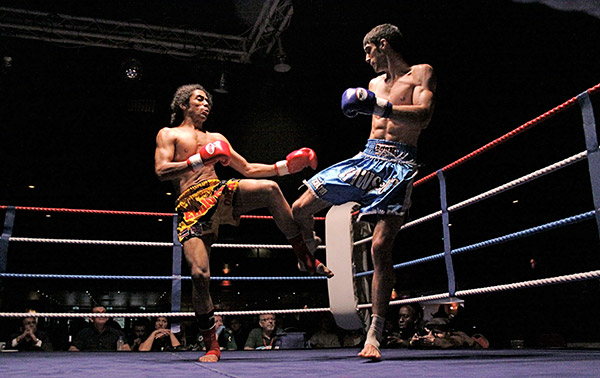 James Bowen against Oxford's Joe Lewis
Max Skidmore kicks Birmingham's Darren Sutton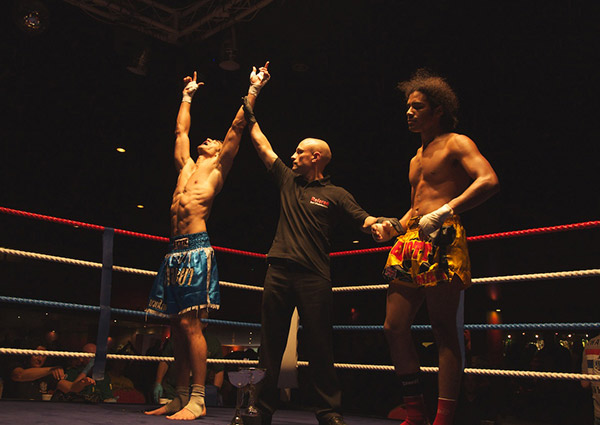 James Bowen is announced the winner