October 25, 2012 1.11 pm
This story is over 133 months old
Siemens gets keys to Teal Park
Moving in: St. Modwen has officially handed over Siemens Lincoln its building at Teal Park in North Hykeham.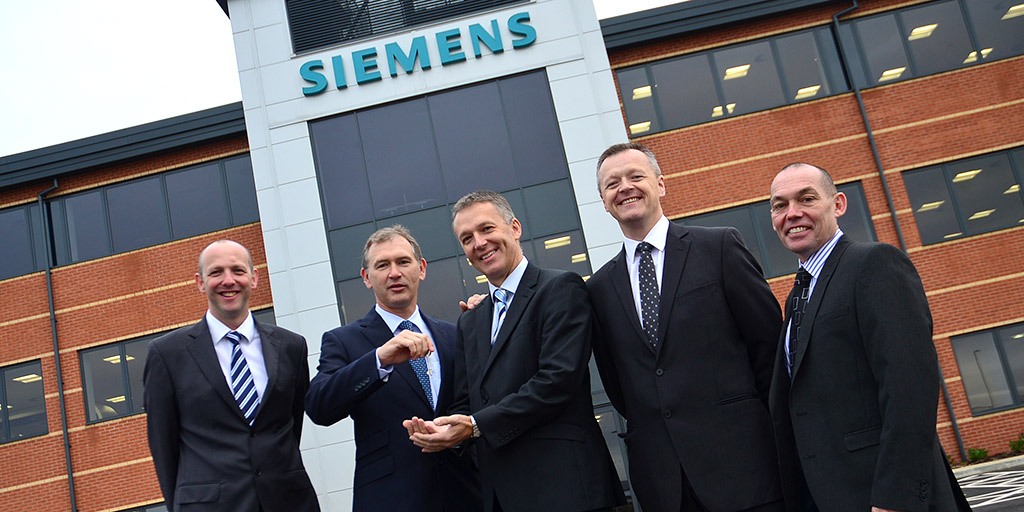 St. Modwen has officially handed over Siemens Lincoln the first building to reach completion at Teal Park in North Hykeham.
The 135,00 sq ft facility comprises of 50,000 sq ft of offices and an 85,000 sq ft servicing facility.
The first staff will move into the offices from November, with the workshop and service part moved in by April 2013.
Siemens is the anchor tenant in Teal Park and other businesses are expected to move in the business park once work is complete.
Lincolnshire County Council funded Teal Park and is also dualling the A46 from Doddington Road roundabout to the Whisby Road junction.
The road works are expected to be completed by next spring.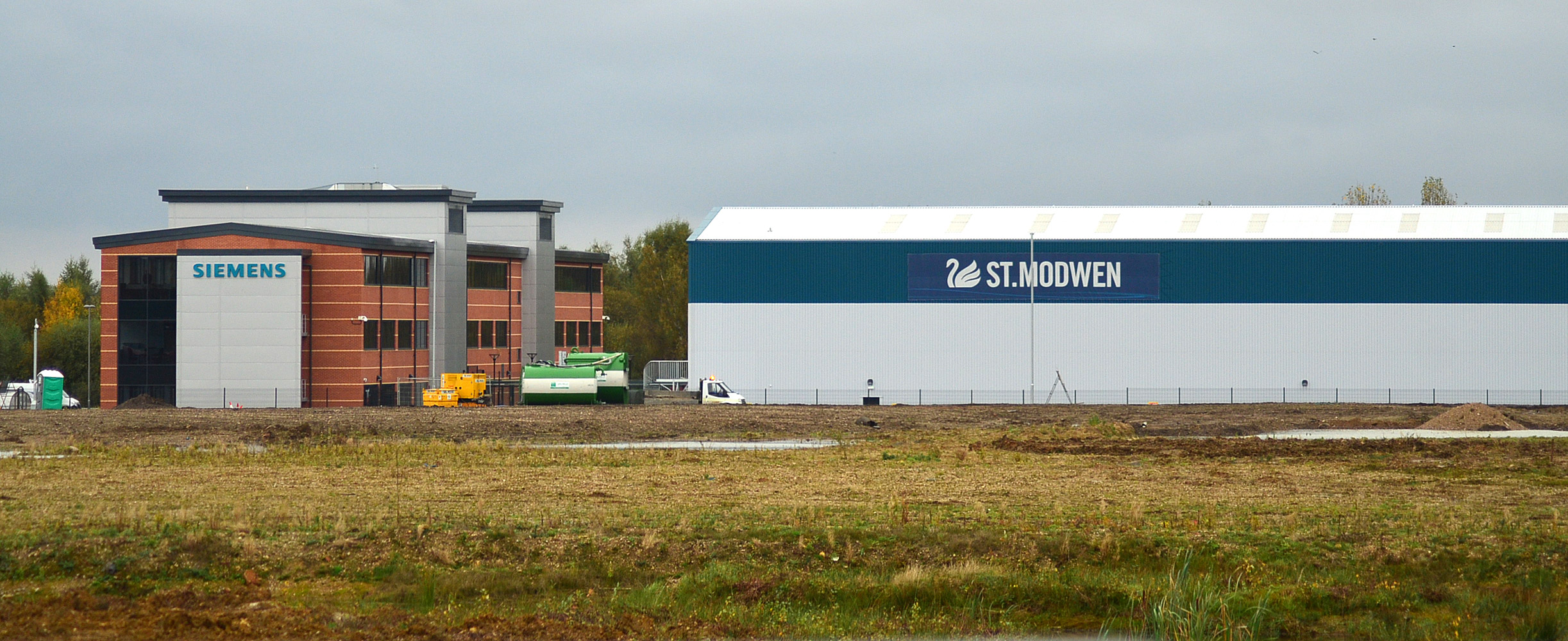 Neil Corner, Director of Service at Siemens Lincoln, said: "We are delighted to formally receive the keys for our brand new state-of-the-art service facility from St. Modwen, our landlord and development partner.
"The business has been looking forward to this moment and the full move in and official opening later this year.
"St. Modwen has worked with us to realise this and we believe it will be a place we can all be proud of and which truly represents Siemens values and our commitment to Lincoln."
Stephen Prosser, Yorkshire and North East Regional Director for St Modwen, added: We took the time to understand the requirements set out by Siemens at the start of this project and we are handing over the facility having successfully met their exacting standards.
"One of the requirements was to achieve 'BREEAM Excellent' rating and I am extremely proud that we have exceeded that and delivered 'BREEAM Outstanding' servicing facility."
Councillor Eddy Poll, Executive Member for Economic Development at Lincolnshire County Council, explained: "Thanks to the county council spending £22m on Teal Park, Lincoln is now home to one of the region's premier business locations, something that can only help boost the city economy.
"Teal Park has the potential to attract £500 million of business investment over the next 10 to 15 years. That equates to around 4,000 jobs, which will include opportunities for highly skilled workers.
"After so much hard work from all involved, it'll be great to see Siemens on-site. But this is just the first step – I'm sure that many other businesses will follow.
"In the meantime, we'd like to thank motorists for their continuing patience as we finish off the related road improvements. We're hoping to have everything wrapped up early next year."
Photos: Steve Smailes for The Lincolnite