November 26, 2012 3.41 pm
This story is over 115 months old
Lincoln bio buses recognised in UK awards
Best buses: Lincoln's BioBuses came runner up in a prestigious award event for bus operators around the UK.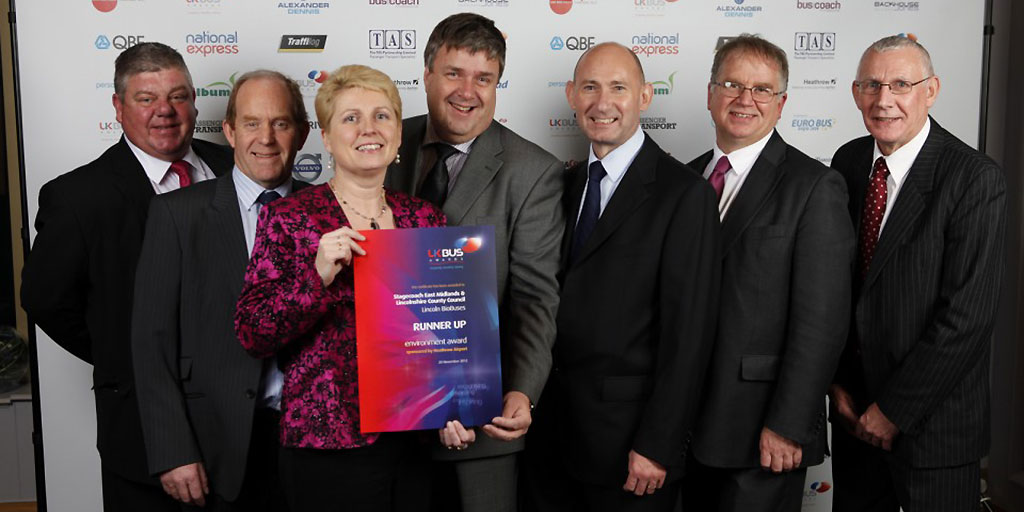 Lincoln's BioBuses managed to earn the runner-up title at an awards ceremony last week.
Stagecoach East Midlands and Lincolnshire County Council's green buses came second in the Environment category at the UK Bus Awards.
The BioBuses, which use a combination of diesel and bio-methane produced from landfill, operate predominantly in the uphill section of Lincoln.
The buses cost £350,000 to convert, but have saved around 170 tonnes of Carbon since being used and seen a 10% rise in people using the BioBuses to travel.
A team from the council and Stagecoach accepted a special award at the ceremony at the Park Lane Hilton in London.
Stagecoach East Midlands MD Gary Nolan said: "Our recognition at the UK Bus Awards is fantastic acknowledgement of the hard work that has gone into the BioBus project.
"Working in partnership with Lincolnshire County Council has produced great results for both customers and the environment. We always say that going by bus is the greener, smarter way to travel and the judges obviously agreed.
Executive Support Councillor for Highways and Transportation, Ken Milner, said: "We're really pleased to have done so well in this category.
"This accolade gives much wider national recognition to the partnership approach we have here with our bus operators to come up with innovative public transport solutions that are not only extremely popular with commuters, but tackle climate change too."
Source: Stagecoach