November 5, 2012 2.43 pm
This story is over 116 months old
Lincoln footpath crossing closure plans rejected
No new path: A proposal to stop pedestrians using a footpath crossing over a train line through the city has been rejected by Lincolnshire County Council.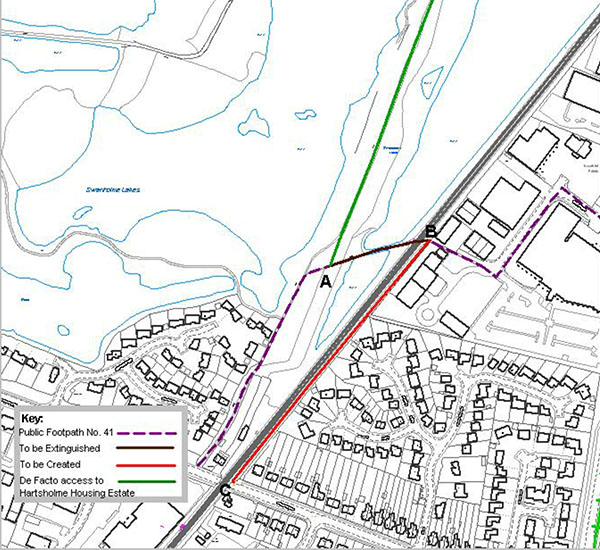 Proposals to close and re-route a footpath in west Lincoln after a number of fatalities and near misses over a railway line have been rejected by Lincolnshire County Council.
The proposal, submitted to the County Council by Network Rail, requested that the Ballast Hole Crossing, just off Moorland Way, is closed off from the public, and a new path is built alongside the tracks, only to cross over at the Doddington Road junction.
This is due to a number of fatalities, near misses and trespassing recorded on the Newark to Lincoln crossing since 1995.
In 2007 a woman was clipped by a passenger train en route to Lincoln Central, but despite applying an emergency brake she died from injuries in hospital.
Network Rail are proposing that an alternative route to Ballast Hole Crossing, which provides access between the city and a nature reserve and housing estate, is built up to the level crossing on Doddington Road.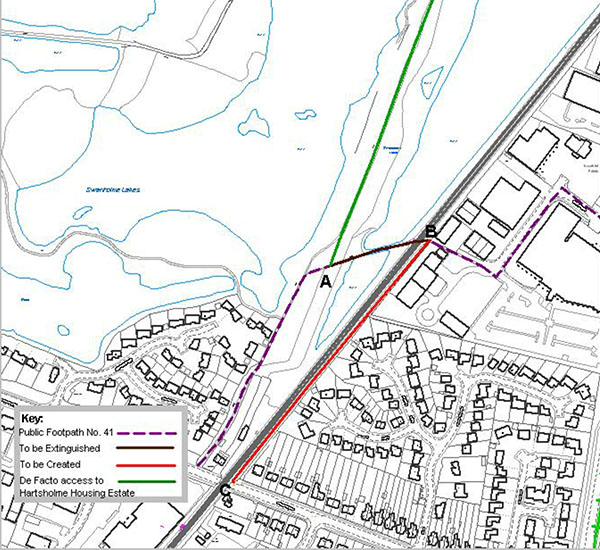 Network Rail's proposal of the current and new pathway to protect pedestrians and cyclists
However, the plan was met with objections from the local community and the Highways Authority.
Local residents believe it is not very convenient, will affect the amenities in the area available, and there is not enough provision detailing if the new route will also be a cycle path.
Some feel extra levels of safety could be applied to the crossing instead, such as barriers when a train is oncoming.
The Highway Authority refused Network Rail's application. It would have only considered the application with a number of strict conditions.
These included path lighting, tree removal, path width, no gates, maintenance responsibility, and for the rail operator to provide stronger evidence the current route is dangerous.
Development Control Officer at the County council Warren Peppard said in a report: "Wider map inspection shows that the existing crossing serves as a de facto link between the whole Hartsholme estate and the Moorland centre and Sainsbury's store.
"This would be a viable utilitarian walk for many to access these facilities. Were it to be recognised that this is now established as a public right of way then this would materially change our analysis of the proposal by adding around 500 metres to such utilitarian journeys.
"An equal lengthening of a recreational journey would present less concern."
An officer from Lincolnshire County Council will now inform Network Rail of a number of ways the operator could improve the safety of the path instead.