December 17, 2012 1.31 pm
This story is over 131 months old
Full tenancy for five new Lincoln council homes
New homes for Christmas: Tenants have already moved into the five newest council homes built in Lincoln for 20 years.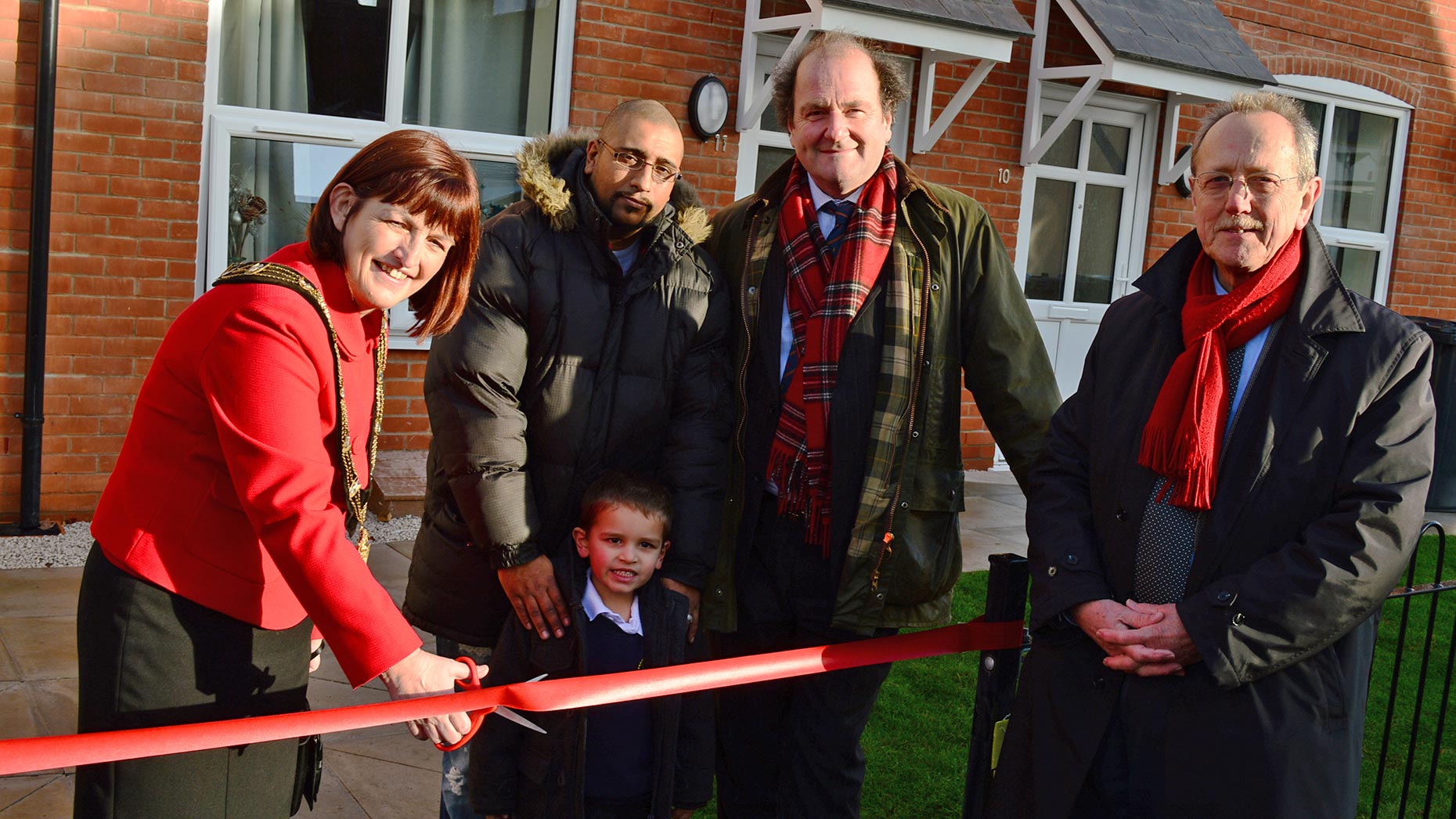 The five new council houses built in Lincoln for the first time in 20 years have been completed and are already filled up with tenants.
The families moved into the new green homes on Wellington Street, off Carholme Road, over the past week.
The houses, built by Lindum, were built to Code 4 of the Sustainability Code, which means families would be able save between £300 and £600 on their energy bills.
The properties have six solar panels generating around 1,380kwh per year for each home, with energy monitors, high-spec insulation, windows and doors, and state-of-the-art heating systems.
The homes are part of the City of Lincoln Council's key priority to increase the amount of affordable homes in Lincoln, and help those who struggle to afford high rent prices or a mortgage.
Council Leader Councillor Ric Metcalfe said: "Getting the families into their new homes just in time for Christmas is excellent news.
"This is a small but important step towards a much bigger programme which, over time, will significantly increase the supply of homes to rent at affordable levels and get more people from waiting lists into properties.
"We are very pleased to have been able to take steps to enable these properties to include green features, which will assist in reducing the city's carbon footprint and reduce energy bills for tenants.
"These new houses have quickly become homes for the families and we hope to be adding more new homes to our housing stock in the near future."
There are more than 3,000 people on the council's waiting list for council homes.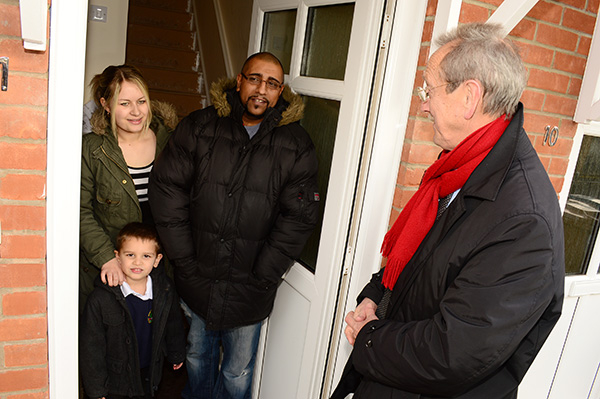 Leonard Holt (38) moved into the one of the new homes with his partner and three children on December 10.
He said: "I'm classed as a reliable tenant because I've been in council houses for the last 5 or 6 years.
"We got one of these houses because we had an ongoing case in our old place with damp and black mould. It was completely unliveable. We were poorly all the time and our furniture was damaged. I suffered four chest infections, so did my partner and the kids.
"The council did checks, and felt because we had been on the bidding list for so long [6 years] we won the bid and they gave us this house. I was really, really relieved; it was a godsend. It couldn't come at a better time."
He added: "We initially reported the mould issue in October or November 2010, and the council did certain steps to ensure we had slightly more comfortable living, like putting a de-humidifier in the kitchen. However this didn't really work. It took relentless visiting of the Council and putting our case forward to get here."
"On a scale of one to five, with five being brilliant, I'd probably give it a five. We haven't been anywhere that's nice and warm and cosy like this. It's very well insulated — the heat appeals to us the most because we came from a cold, damp environment."
Chairman of Lindum, David Chambers, said: "Lindum is part of a competitive framework with the City Council, and we're basically contracted to build houses that needed building in this area. These houses are needed in this area for larger families, and these are three-storey houses.
"We've gone for a simple and straightforward design, with lots of features on the solar panels and some of the heating system. The families are probably saving around £300 per year each, minimum.
"They started being built in very difficult weather, and the finished product is quite amazing. I think we could all happily live in them."