December 3, 2012 11.14 am
This story is over 113 months old
Lincolnshire Police begins festive drink drive campaign
Designated driver: Lincolnshire police have started their campaign to stop a spike in drink driving over Christmas, encouraging more designated drivers.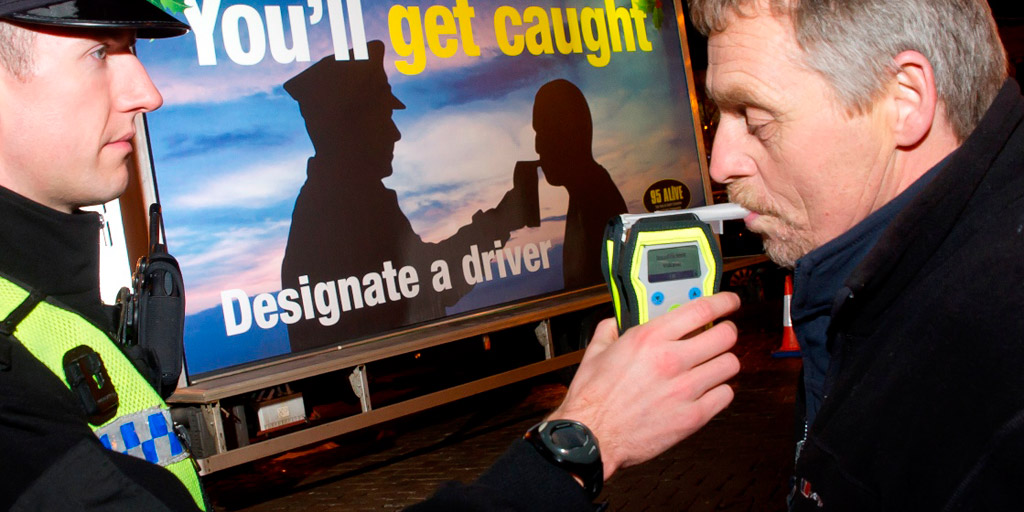 Lincolnshire Police started its annual Christmas Drink Drive Campaign, encouraging drivers to not touch alcohol before driving.
The campaign comes after seeing a rise in figures in the county, causing the police force to act.
Officers visit bars, pubs and clubs in Lincolnshire to distribute beer mats and posters with the campaign message.
This month, police will also target vehicles with leaflets reminding drivers of the consequences of drink driving, the penalties and the futility of trying to measure their own limit.
Professor Robert Forrest, HM Coroner for South Lincolnshire said: "Mixing alcohol with driving is never a good idea at Christmas or any other time of the year.
"By doing it you increase the chance that you will get to meet me, but you won't be shaking me warmly by the hand.
"Drinking even very small amounts of alcohol along with many prescribed medicines and some medicines you can buy over the counter can be dangerous.
"Alcohol will multiply the adverse effects that some medicines have on your ability to drive safely. Look at the label on your medicine and the leaflet in the package.
"If you see a phrase such as "Warning: this medicine may make you sleepy", it is not safe to drink even a small amount of alcohol whilst you are taking it before you drive."
Across the UK, 25% of road deaths involve a driver being under the influence of alcohol, and in 2011 police saw the first increase in these collisions since 2002. Additionally, 1,290 serious injuries were sustained due to someone being over the limit.
Drivers between 17 and 29 have been over-represented in the drink drive figures recently, making them a key target for Lincolnshire Police.
Most readings that are positive for alcohol in the system are read between midnight and midday, so police are reminding drivers that they can be over the limit even after sleeping off the night before.
Lincolnshire Police aim to breath test more people, with everyone included in a collision checked.
Anyone who fails a breath or field impairment checks (FIT) test has to undergo further testing at a local police station, which could lead to prosecution.
A conviction for drink driving stays on a driving license for 11 years.
Coca Cola is working with over 8,000 outlets to offer buy one , get one free soft drinks to "Designated Drivers". In Lincolnshire, Wetherspoons bars have a range of non alcoholic drinks on a "Winter Tasters" menu of 'Winter tasters' — similar to the "Summer cocktails" menu in the hotter months.
There will also be bus poster and radio advertising, in association with the national campaign.