December 6, 2012 11.58 am
This story is over 113 months old
Police reveal top 10 car crime spots in Lincoln
Hitting back: Lincolnshire Police are working hard to tackle car crime after a large number of car thefts in the run up to Christmas.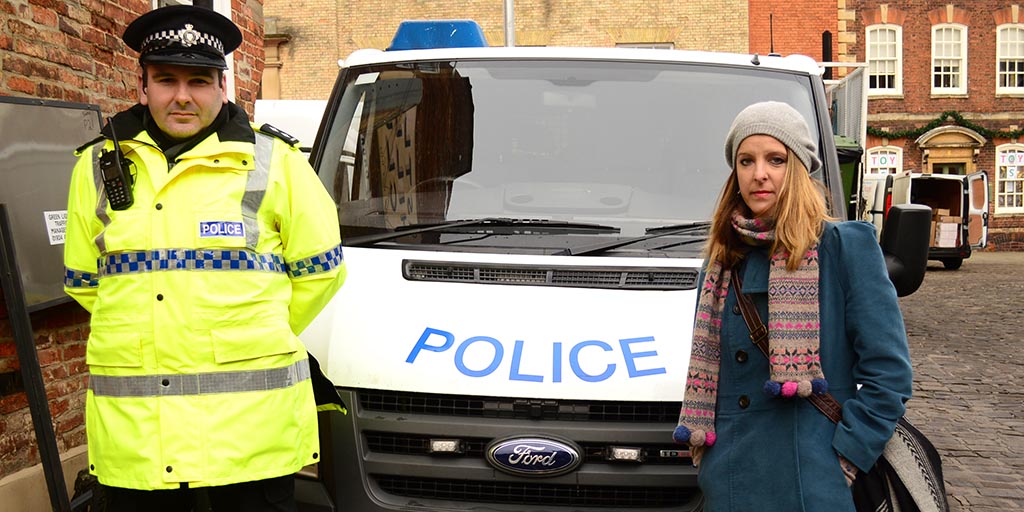 Lincolnshire Police have detailed a list of the top streets in Lincoln for car-related crimes, and has launched a campaign to stop thefts in the run up to Christmas.
In the period between November 1 to 19, there were 29 incidents of car crime on Outer Circle Road, topping the list of most targets areas.
Other roads which saw high numbers of vehicle crime were Greetwell Road (26), Monks Road (20), Carholme Road and Lindum Terrace (18) and High Street (17).
The figures are despite a reported 11% drop in vehicle crime this year in the city.
Typically, these thefts rise during the festive period, due to people shopping for presents and leaving items in their cars.
Item stolen from broken-in cars include sat navs, iPhones and iPods, wallets, CDs and cash.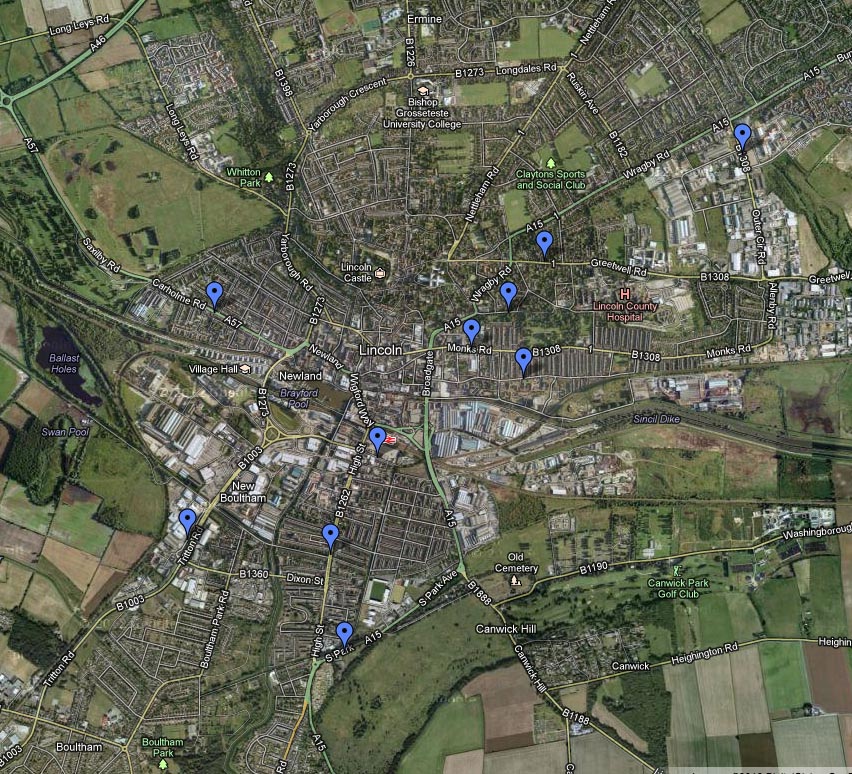 One recent victim of car crime in Lincoln is Louise Dowky, who was shopping in the city centre at the time of the incident. Despite taking precautionary steps, her vehicle was targeted by thieves.
She said: "We came into Lincoln shopping one Saturday afternoon, but unfortunately when we returned to our car in the early evening the passenger door and window had been smashed and [thieves] had been into the glove box and stole the sat nav.
"If I could go back, I'd definitely park somewhere that was well lit, with CCTV if that is possible. If not, I'd take my valuables with me."
So far, police have made 40 arrests in Lincoln over the past few months relating to car crime, and also use "trap cars" to catch criminals out.
The campaign also aims to target those handling stolen goods (including city shops that sell the items on), and make residents more aware of how to prevent these kinds of crimes taking place.
Police will make regular random checks on those believed to be handling stolen goods, and £200 is offered to the public who help police get information catch and convict a handler.
Targeted intelligence patrols will identify crime hotspots and the police presence will be increased.
Inspector Pat Coates said: "We're really lucky to live in a city like this, particularly at this time of year with one of Europe's best Christmas markets on our doorstep. Crime is low and falling, but that doesn't mean we can get complacent.
"We do have a real issue with thefts from vehicles and historically it does get worse at this time of year, but we do have an opportunity to stop that happening this year. The message is really very simple. If you don't leave anything in your car – there's nothing to steal.
"We all have a responsibility to tackle this problem together. We will do our part to the best of our ability and we have demonstrated that with the number of arrests we have made and continue to make in this area.
"But we do need the public to work with us. Always lock your car, always remove all valuables, especially expensive items like sat navs, smart phones and MP3 players and always call us immediately if you see a crime in progress, anyone trying car doors, or even just someone looking into car windows.
"The call is never wasted and many of the arrests we've made have been on the back of such communications.
"If we really work together we really can drastically reduce this type of crime."
Social media will also be used by police to describe examples of people not protecting their cars or property properly (locations and identification of the vehicle protected).
Smartphones also come with application that help you trace your valuables with GPS if they go missing, such as Apple's iCloud/Find my iPhone feature.
The UK National Property Register, Immobilise, is recommended for items like sat naves, phones, laptops and tablets. It helps residents retrieve property if police retrieve it.
Lincolnshire Police demonstrate how easy it is to get something stolen out of your car, especially if left on show.