January 3, 2013 4.11 pm
This story is over 129 months old
Lincoln law firm appoints new chief executive
Expansion: A new chief executive has been appointed by Andrew and Co LLP to help drive its growth over the coming years.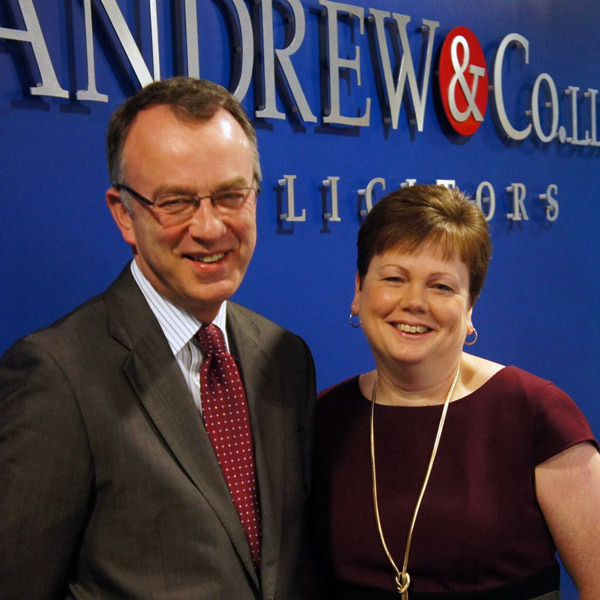 A Lincoln law firm has appointed a new chief executive to start later this month, alongside a change in the management structure.
Simon Smith becomes Andrew and Co LLP's new Chief Executive on January 7, while Managing Partner Julie Bailey assumes a new role as the firm's Chairman.
Smith previously spent 10 years at the top of Ashton KCJ, plus helped expand the East Anglian law firm to gain a £17 million turnover, pushing it to the third largest firm in the region.
He said: "Andrew and Co was looking for someone to drive its next phase of development.
"I was immediately attracted to the firm, given its ambition to help clients succeed, its long established reputation for high quality legal work and excellent list of both commercial and individual clients.
"This background sets the firm apart as a top class law firm with a great heritage.
"Julie has brought Andrew and Co to the point where it's ideally positioned to benefit from the Government's drive to deregulate the provision of legal services.
He added: "A period of unprecedented change in the legal sector lies ahead, with new patterns of ownership, financing and service delivery opening up. This means that there are major opportunities for law firms with progressive agendas like Andrew and Co to further develop their strategies.
"I'm looking forward to working with both the Lincoln and Newark offices and further developing the value for money services, and the means of delivering them, that our clients will require. I'm fortunate to be stepping into this new role supported by an excellent team."
During its period of change in the firm, Bailey will continue to be on the Management Board.
She said: "I've enjoyed my time as Managing Partner but am delighted to be passing the baton to the very capable hands of Simon as we build on the strategic decisions and progress we've already made.
"Our move to purpose-built premises off the Lincoln ring road, our adoption of audited Quality Standards and geographical growth into Newark demonstrate our determination to be at the forefront of legal services in our region.
"I'm now looking forward to having more time to commit to our family law service and developing it as part of the firm's overall strategy."