January 7, 2013 4.04 pm
This story is over 113 months old
Residents concerned over Wigford Yard student flats plans
Fierce opposition: Local residents oppose plans for new student accommodation on Wigford Yard during meeting at former pea factory site proposed for redevelopment.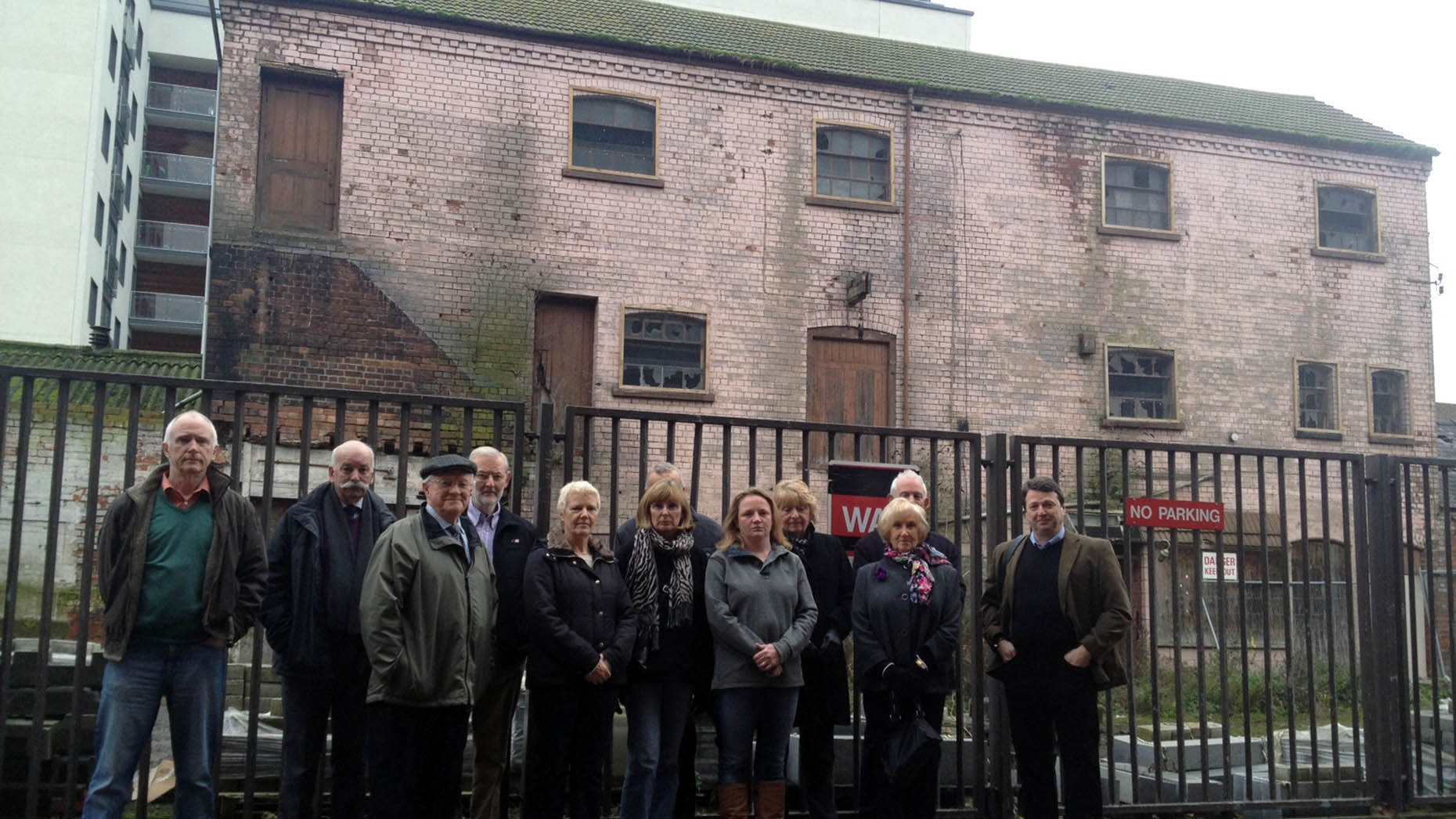 A group of Lincoln residents have expressed concerns over plans to build new multi-storey student accommodation on Wigford Yard.
The residents, who live next to the former pea factory site off Brayford Wharf East, oppose the plans to build 104 new student lets for the University of Lincoln.
The residents, who met at Wigford Yard alongside Councillor for the Carholme ward Neil Murray on January 7, feel they have been poorly consulted and dislike the current plan.
Submitted by Campus Living Villages UK and Kier Property Investment, the development includes one 11 storey, nine storey and two seven storey buildings on the site, which runs between the Brayford and High Street.
A garage plus some single storey warehouses will be demolished, but the three storey pea factory will remain on site. The pea storage warehouse will be incorporated into one of the buildings.
The new buildings will contain 104 student flats with 404 rooms and bathrooms, ancillary facilities, a retail unit, learning lounge and three seminar rooms.
The new development will also create the walkway between the Brayford area and the High Street for pedestrians and cyclists.
Concerns
Residents are not opposed to development happening on the site, and see the need for accommodation within the city.
However, the residents living in Witham Wharf, next to the development area, have expressed concerns they feel the developers have not considered appropriately.
They feel that the developers did not consult them enough to consider their concerns, in an attempt to push the plans through planning.
One of the main concerns they have is the height of the building would be blocking the light - both for residents and students.
Another believed that the space between the two buildings could cause an issue with overlooking.
Also, one resident expressed a concern for noise levels coming from both the student housing and the echo and vibrations of trains using the tracks below.
There were a number of safety concerns regarding the lack of student parking and the dangers of Brayford Street for pedestrians and drivers accessing the car parking facilities there.
The design of the building and walkway is also under scrutiny. They also feel the pea factory needs completely removing, because "it has no aesthetic value".
The group feels that the University of Lincoln could help by listening to their concerns and steering the project in a different direction, in order to keep a balance between residents and students.
Councillor Neil Murray has expressed a need for better consultation, and hopes to arrange a meeting with the University of Lincoln's Vice Chancellor Mary Stuart.
The planning document, which has been submitted to the City of Lincoln Council, is expected to go before the Planning Committee later in the month.