February 28, 2013 2.50 pm
This story is over 129 months old
Two men found guilty of Lincoln pensioner's murder
Guilty verdict: A jury found two men from Whisbech guilty of murdering Lincoln pensioner Sonny Grey in 2011.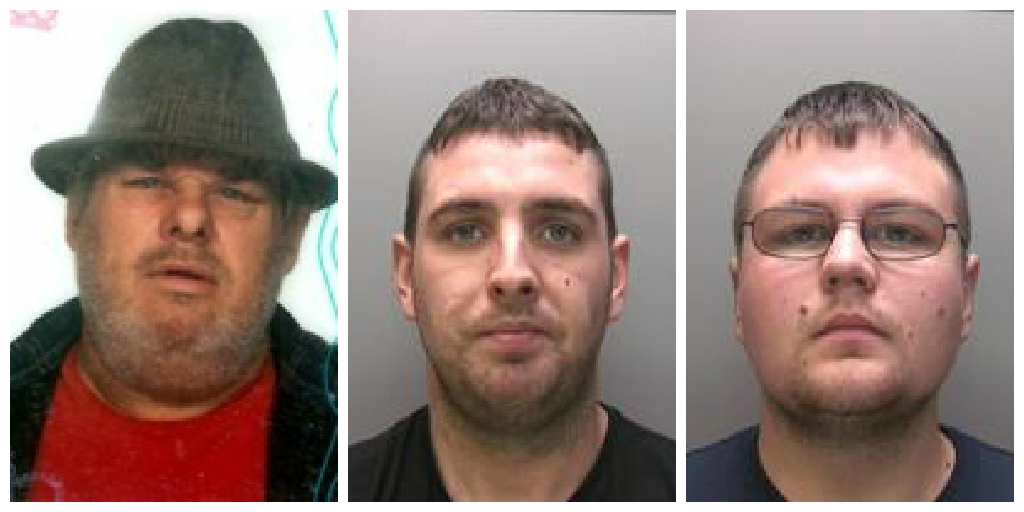 A jury at Nottingham Crown Court have found two Wisbech men guilty of murdering Lincoln pensioner Sonny Grey.
Rocky Curtis (25) and Robert Holmes (24) were found guilty of the murder of Mr Grey (70) of Westwick Gardens in Lincoln.
---
Latest: Sonny Grey murder pair sentenced to 54 years jail
---
The incident happened on October 29, 2011, when three men entered the pensioner's home, stealing jewellery and cash.
During the robbery, Mr Grey sustained 46 injuries, including serious burns by being scalded with a kettle after the robbers attacked him in his semi-detached council house.
He crawled out of his house in agony and was found later by his granddaughter, Peige Nelson, and Amanda Dow, the daughter of his ex-partner, Evelyn Nelson.
Mr Grey was an ill man, suffering from both heart and lung disease, but these were not thought to contribute to his death.
One of the men believed to be involved in the attack, Tom Curtis (30), was arrested in connection with the murder on December 2011.
He was recalled to prison in relation to other matters and subsequently died. The circumstances of his death are subject to an inquest.
Mr Grey was known to keep large sums of money in his home, and £9,000 was in his house at the time of his attack.
Meanwhile the jewellery stolen would be seen to some as valuable. Some of it is yet to be recovered.
Officers say some of this jewellery is very distinctive and it will be familiar to people in the traveller community.
Mr Grey often wore a number of fairly chunky gold rings, including one with a horse's head engraving. He also wore quite a thick gold chain around his neck.
Holmes admitted in court that the duo had previously been more than 500 raids, and also stole vehicles and scrap metal across the country.
The defendants will be sentenced tomorrow at Lincoln Crown Court.
Lincolnshire Police Det Supt Morrison said: "This was a brutal attack on a 72-year-old man carried out by vicious thugs who used a horrific level of violence. Mr Grey died in a considerable amount of pain and this has caused his family an enormous amount of distress over that the last year or so.
"We hope this verdict offers them some small consolation that justice has been done and that they may now be able to start moving forward with their lives.
"We also hope that this conviction demonstrates our commitment to tackling serious violence in Lincolnshire and that it sends out a very clear message to criminals operating in the county. We will not tolerate such attacks and offenders will be arrested and put before the courts.
"This was a protracted investigation that required hundreds of hours of analytical investigation work and I would like to praise the diligence and dedication of my team, which once again, has included officers from across the region – further demonstration of the benefits to Lincolnshire of a regionalised approach to tackling major crime."
How the investigation was carried out
After extensive analysis of Automatic Number Plate Recognition (ANPR) technology, along with a painstaking year-long CCTV analysis project, of Local Authority and privately owned CCTV systems, the VW Touareg was identified as the one involved in the offence.
On November 6, 2011 the Touareg was spotted and stopped in the West Midlands area. Thomas Curtis was driving the vehicle without insurance and it was seized under the Serious Organised Crime and Public Order Act (SOCAP).
Eventually officers pieced together the movements of the vehicle on the day of Mr Grey's death. The ANPR and CCTV data proved it travelled from Wisbech to Lincoln via the A17 and A15 in the early afternoon that day. It then travelled to the Westwick Gardens area where it stayed for a matter of minutes.
The prosecution successfully argued this was a reconnaissance visit. From there the vehicle drove to Newark. The offenders visited an off–licence and went to Tolney Lane – a traveller site on the edge of town.
It returned to Westwick Drive, round the corner form Westwick Gardens at around 6.40pm that night and stayed there for about 35 minutes – the offence was committed during this time period.
Also during this period, a private CCTV system captured three men going towards the scene around 6.40pm and leaving the area at around 7.13pm. The Touareg then travelled to Winthorpe Service Station, on the A46 near Newark. On leaving the service station it headed South on the A1. It is believed it was travelling back to Wisbech.
At the service station vital CCTV evidence shows Rocky Curtis, Robert Holmes and a man believed to be Thomas Curtis getting out of the car and going into the shop. This piece of evidence proved to be vital to the case.