March 26, 2013 4.31 pm
This story is over 128 months old
Lincolnshire PCC reveals Chief Constable allegations that led to suspension
Coming out: Lincolnshire Police and Crime Commissioner Alan Hardwick has detailed the allegation that led to the suspension of Chief Constable Neil Rhodes.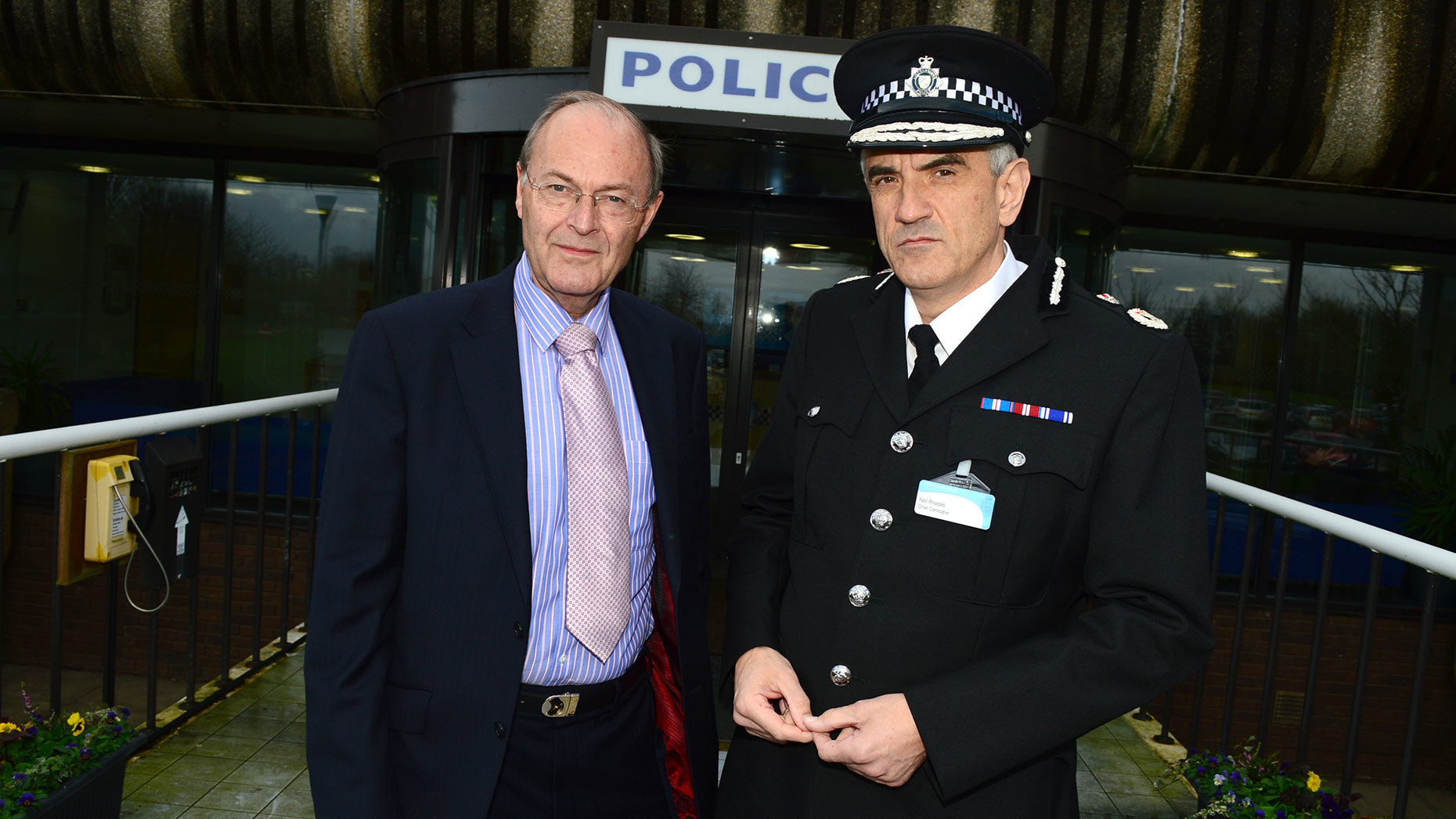 Lincolnshire Police and Crime Commissioner Alan Hardwick has detailed the allegation that led to his decision to suspend from duty Temporary Chief Constable Neil Rhodes.
PCC Hardwick said in a statement: "I received an allegation that Mr Rhodes was involved in the pursuit of allegations of racial discrimination which he knew to be a contrivance.
"It was claimed this was in an attempt to force settlement of another individual's employment tribunal claim with another police force.
"As suspension is a neutral act I had hoped that the nature of the allegation would not be made public until the independent investigation, led by Sir Peter Fahy, was complete.
"This would have protected Mr Rhodes from undue public scrutiny. Sadly, Mr Rhodes is intent on taking legal action against me, thus bringing matters into the public domain."
"It saddens me even more to report that during the course of correspondence since the suspension, Mr Rhodes has argued that even if the allegation made against him was true, he did not believe his actions to be wrong."
"When I was elected I took an oath of office in which I declared I would always act with integrity. Police constables make a similar commitment.
Alan Hardwick's statement added: "It would be completely unacceptable for anyone to behave in the way Mr Rhodes is alleged to have behaved and I am deeply troubled by the views he has expressed in correspondence since his suspension.
"I believe anyone in public office must exhibit a strong sense of right and wrong, no one more so than a police officer.
"And it would therefore be truly reprehensible for any chief constable to seek to exert influence on behalf of another chief officer to secure increased payment of public money in compensation awards and to do so based on an untruth."
PCC Hardwick suspended Neil Rhodes from duty on February 25, putting Acting Chief Constable Alec Wood in charge of the force meanwhile.
Sir Peter Fahy, Chief Constable of Greater Manchester Police, is in charge of the investigation after the Independent Police Complaints Commission (IPCC) said it will not look further into the matter because "they do not amount to serious corruption or misconduct."
Neil Rhodes will appear in court in Manchester on Wednesday for a judicial review of his suspension from Lincolnshire Police.