March 13, 2013 10.45 am
This story is over 105 months old
BT will provide Lincolnshire's £48m superfast broadband contract
Going digital: Lincolnshire County Council signed a £48 million public and private sector money contract with BT to provide superfast broadband infrastructure to almost 90% of county by 2016.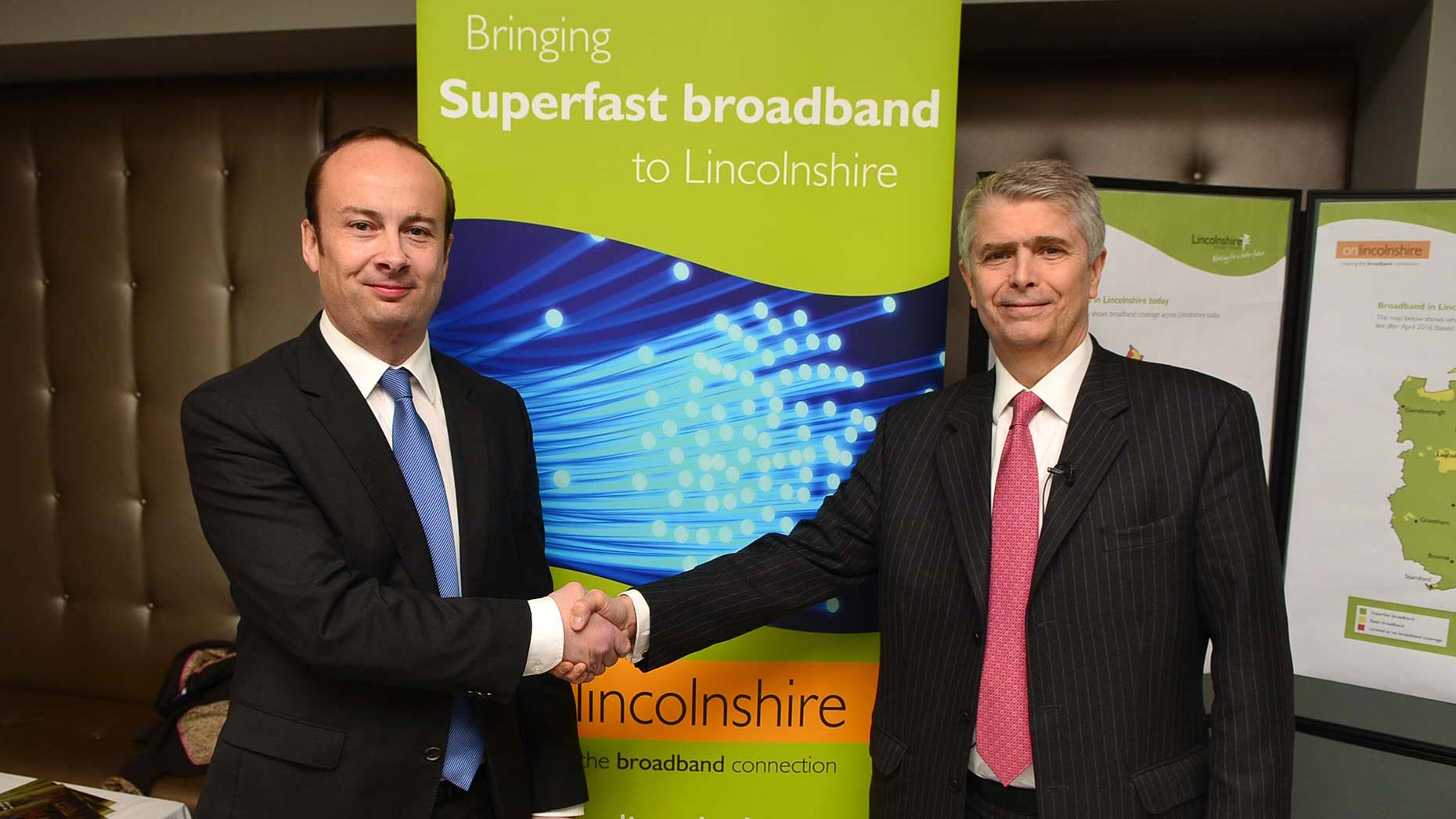 Lincolnshire County Council signed a £48 million public and private sector money contract with BT to provide superfast broadband infrastructure to almost 90% of county properties by 2016.
BT will build on the existing telecoms infrastructure in the county so that at least 88% of all properties should have access to superfast broadband by April 2016, with the council aiming for everyone else to have access to at least of 2Mbps broadband.
Superfast broadband refers to speeds of 24Mbps and above, over two and a half times quicker than the current UK average of 9Mbps.
The deal is the largest of its kind in the East Midlands and sixth largest nationally.
The project, which is part of the Government's Broadband Delivery UK programme, will see around £48 million of public and private sector money invested in improving the county's broadband infrastructure.
The cash includes £11.2 million from the county council, £4 million from the district authorities, £14.3 million from national government and £18.8 million from BT.
BT was chosen following a competitive selection process. Work on the project will start "imminently" with the first superfast connections expected to be available in January 2014.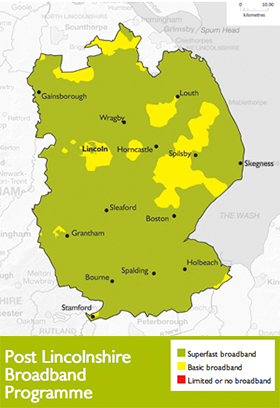 The roll-out will begin with a period of planning and detailed surveying, before Openreach, BT's local network business, starts work on the ground.
The contract with BT concentrates on an intervention area of over 150,000 premises where existing or planned commercial roll outs would not deliver superfast speeds.
BT's network will be open to all communications providers on an equal wholesale basis. Openreach will levy an installation charge for the FTTP on demand service and it will be up to service providers decide whether they pass that onto customers.
Fibre to the Cabinet (FTTC) will be the main technology deployed. This delivers wholesale downstream speeds of up to 80Mbps and upstream speeds of up to 20Mbps.
Fibre to the Premises (FTTP) technology, delivering ultra-fast wholesale speeds of up to 330Mbps, will also be deployed in certain areas and will start to become available on demand, from spring 2013, throughout the whole of the fibre footprint.
In addition, £300,000 from the European Regional Development Fund will be used to bring superfast speeds to east coast communities in and around Ingoldmells and Wrangle through wireless technology, with the improvements being carried out by Lincoln firm AB Internet.
County Councillor Kelly Smith, Executive Member for Finance and HR at Lincolnshire Council said: "This project is going to dramatically improve broadband speeds across the county, bringing a wealth of opportunities for residents and businesses alike."
Bill Murphy, Managing Director of Next Generation Access at BT, added: "We're already seeing the positive impact faster, fibre broadband is having on businesses and residents in the county and now, thanks to this partnership, the benefits will be felt much wider, helping boost the local economy."
Communications Minister Ed Vaizey said: "It's fantastic that for the first time, broadband will be available everywhere in Lincolnshire as the result of one of our largest superfast broadband projects in the country."
The check when superfast broadband is coming to your area, put your postcode in the Onlincolnshire website.
[button url="https://thelincolnite.co.uk/xfpzs" title="Onlincolnshire gallery"]In pictures: Onlincolnshire digital conference in Lincoln[/button]