April 17, 2013 3.56 pm
This story is over 104 months old
Lincoln man lost his arm in 'preventable' factory accident
Life changing: A local man lost his arm due to his place of work's negligence, leading to a hefty fine in court for the firm he worked for.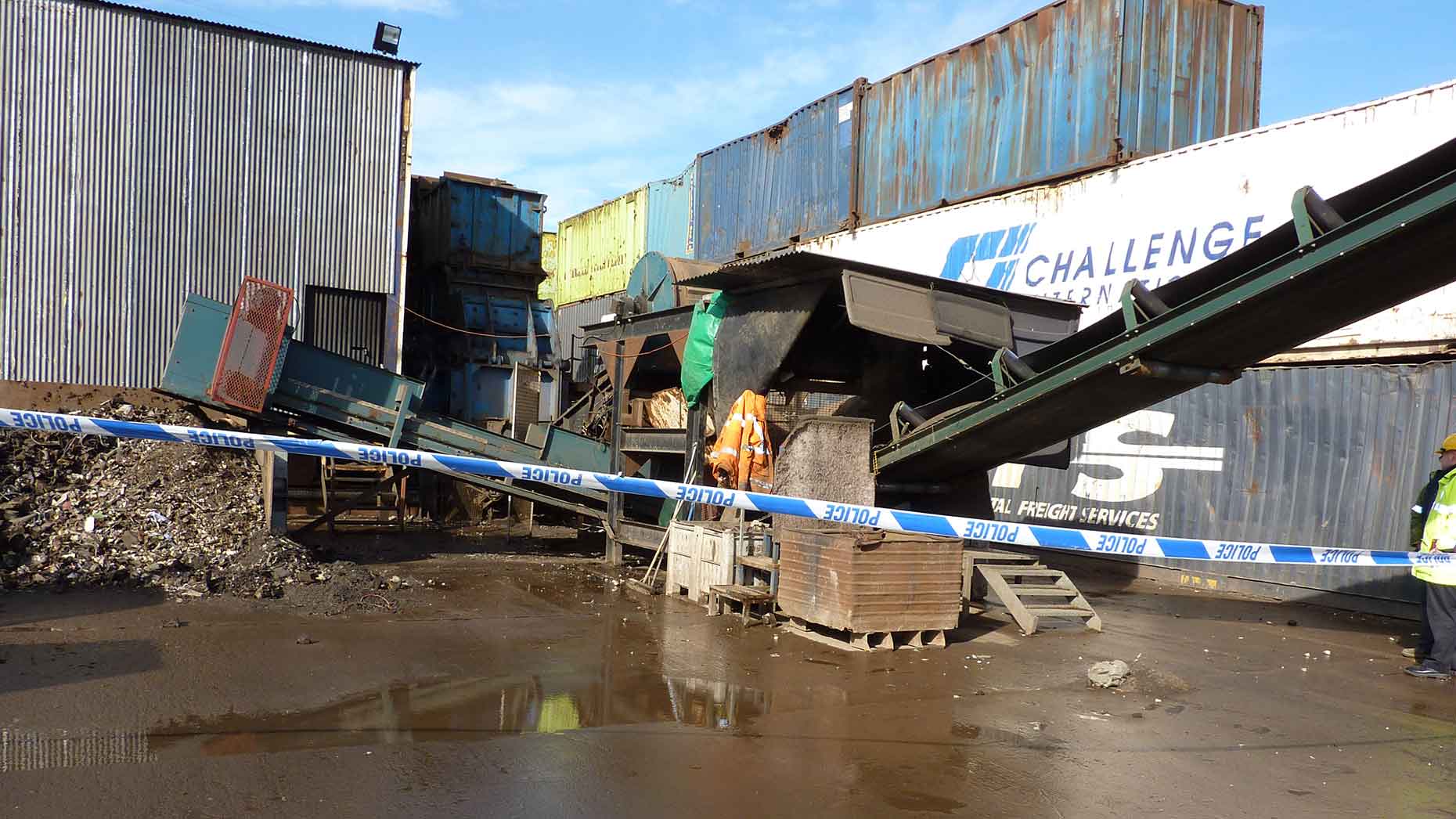 A Lincoln man has lost his arm in an incident at a recycling plant in Scunthorpe due to safety failings at his work post.
On March 8, 2011, the 25-year-old's (then 23) arm was severed at the shoulder when he tried to clear a blockage on a conveyer, part of a metal sorting line.
The man worked at a picking station, taking pieces of copper off the conveyer when he noticed something was caught.
He tried to clear the blockage using a stick — which was general practice — but his right arm was drawn into the machine.
The man was in hospital for a week, but surgeons were not able to reattach his arm. Therefore, he could not go back to work at the former City Scrap Ltd in Scunthorpe.
When the Health and Safety Executive (HSE) investigated, it found a number of dangers at the site, leading to the company's prosecution at Scunthorpe Magistrates' Court.
Issues included an absence of or poor guarding around moving machine parts, no emergency stop buttons on processing lines, a lack of a safe system of work and inadequate training for employees. HSE gave the company four Prohibition Notices, and an extra notice regarding work at a height.
On April 17, City Scrap Ltd, of Dale Street, Lincoln, was fined £20,000, plus ordered to pay £8,964 in costs after pleading guilty to breaching Section 2(1) of the Health and Safety at Work etc Act 1974.
HSE Inspector Andrew Gale said: "A young man suffered horrific, life-changing injuries in an incident that was easily preventable.
"City Scrap Ltd should have had fixed guarding, properly secured, to prevent access to dangerous moving parts.
"In addition safe procedures should have been in place for clearing blockages, including isolation of power to the machinery.
"The waste and recycling sector has one of the worst records for injury incidents across all industries and yet the dangers of working with machinery and in the waste business are well known.
"Employers must ensure they take effective measures to address these risks and properly train their staff to carry out tasks safely."