April 29, 2013 11.07 am
This story is over 110 months old
North Hykeham Chinese takeaway fined for 13 hygiene breaches
Dirty kitchen: A Chinese takeaway in the south of Lincoln has been fined over £5,000 after breaching numerous food hygiene standards.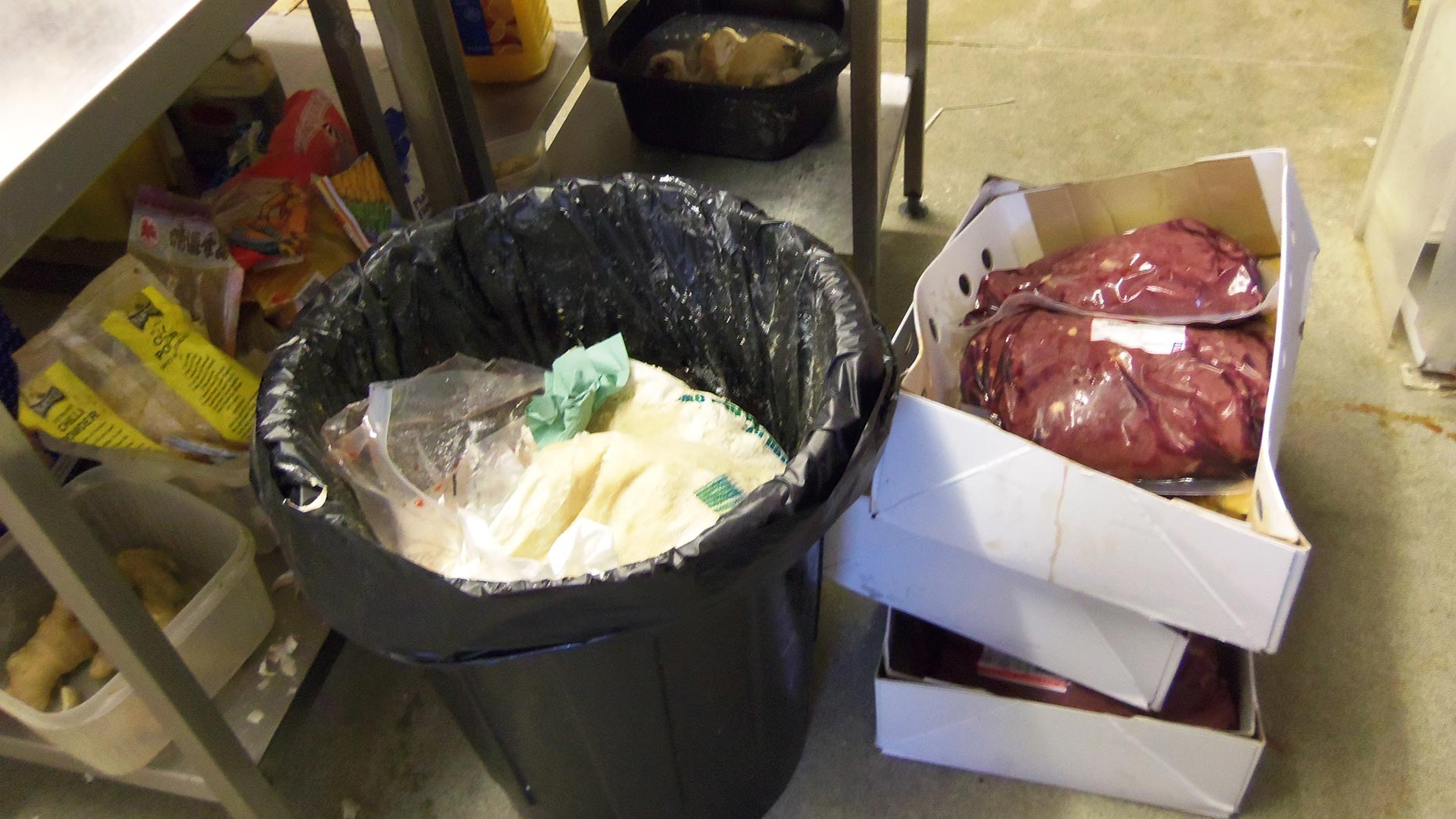 The owner of a Chinese takeaway in the south of Lincoln has been fined after breaching a number of food hygiene standards in his kitchen.
According to health inspectors, the kitchen of Jade Garden, Newark Road, was so filthy they could barely stand without slipping, while samples contained rodent hair and remains of other pests.
North Kesteven District Council prosecuted owner Mr Jin Lang Wang, and he pleaded guilty at Lincoln Magistrates Court to 13 offences relating to the inspection of the premises.
NKDC's Environmental Protection Team inspected the premises on November 12, 2012. The court heard a number of offences were apparent to the inspectors the second they walked through the door.
These included raw and ready to eat food on the same surfaces with little or no separation, the washing up sink partly full of raw beef, a joint being sliced next to dirty cleaning equipment, cooked egg noodles put directly onto the table and a cooked chicken stored in water near an open waste bin.
Additionally, the floor was so greasy, it was difficult to stand on, and after analysis samples were found to contain remains of two woodlice and rodent hair.
There was no documented food safety management system in place at the time.
After the inspection, Mr Wang voluntarily closed the premises, and got together friends to help deep clean the premises.
The council also served him 20 hygiene improvement notices on November 16.
He was fined £4,000 by the court, plus costs of £1,000 and a victim surcharge of £120.
Cllr Richard Wright, who oversees food hygiene within the council, said: "It is essential that the public has confidence in the quality of all food premises across the district, which is why we are so rigorous in carrying out our inspections.
"Once again we have identified serious failures in hygiene standards and taken action to protect the public."
This is not the first time the inspectors had been unhappy with the premises. After Mr Wang took over the takeaway in 2010, two inspections found poor cleaning and handling practices and lack of management control.
Mr Wang told the court he has since cleaned the premises and complied with the improvement notices, and taken complete control of business management.