April 29, 2013 10.38 am
This story is over 127 months old
Doctor Who Tardis lands in Lincoln resident's garden
Funky shed: A Lincoln resident decided to spruce up her new shed by turning it into a replica of the Doctor Who TV show Tardis prop.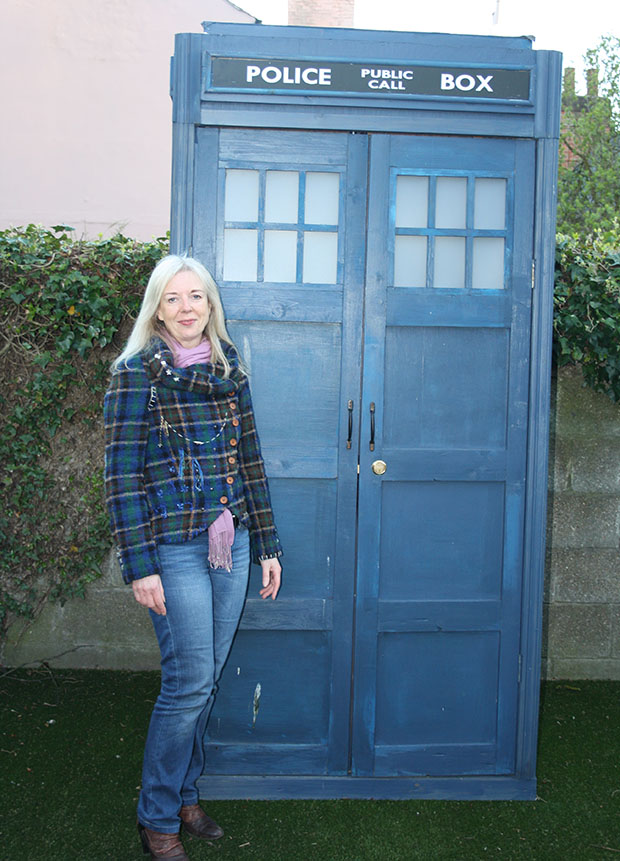 A Lincoln resident has breached time and space by having her shed modelled after a popular science fiction prop.
Marion Horsecroft decided that she needed a new shed, and had it modelled after the TARDIS (Time and Relative Dimension in Space).
The Tardis is the popular time machine from BBC science fiction TV show, Doctor Who.
The reason it resembles a police phone box is a due to a "technical malfunction" which caused the shape changing device to permanently resemble that form.
The Tardis was originally scripted to be a see-through giant bubble, but that idea was scrapped.
"I needed a new shed and I wanted something different," Marion said. "I think sheds can be a bit boring, so I decided I wanted a Tardis."
However, Marion, who lives in uphill Lincoln, didn't need to bend time and space to find one.
"I found a chap in Manchester who makes custom sheds and got him to make it for me," Marion said.
The show wasn't entirely the inspiration for the custom shed though, which can be seen from the walls of Lincoln Castle.
She added: "I'm not particularly a fan; I used to be when I was a bit younger."
In the TV show, the Tardis was always bigger on the inside. Marion said in real life, this wasn't the case.
"Unfortunately, unlike the real Tardis, it isn't bigger inside. It is quite small actually!"
Marion had her new shed for just over two months and found people had a lot of interest in it.
"I've had people peeping over the side of my wall to take photos of it, and people have wanted pictures of it."
Next time you're in uphill Lincoln, see if you can work out where the Tardis is and catch a peek.